News
Weekly Rewind: October 16th, 2020
Newman notifications, purrfect portraits, fantastic Fisher-Price and impending iPhones make up this week's round-up of the most interesting stories from the world wide web.
Hello zip codes...
As reported over at Joblo, Seinfeld's Wayne Knight has returned to his iconic role of Newman in a new ad dedicated to getting out the vote.
On Seinfeld, Knight played Jerry's neighbour and sworn enemy who also happens to take his job as a mailman very seriously, although he's portrayed as a lazy worker with such habits as not working when it is raining or hiding bags of mail in Jerry's basement storage locker rather than delivering them. Despite such clear respect for mail, he nevertheless impulsively protests the idea of any mail being considered "junk" and he also has a bit of pride about the job as a whole. Newman's threat about how much power the United States Postal wields ("When you control the mail, you control… information.") used to be funny on the show but in 2020, it has taken on a whole new meaning.
Mail delivery is very important in this day and age and millions of Americans are depending on the country's most popular agency to safely cast ballots in this year's presidential election. The hard-working men and women of the United States Postal service are definitely not the problem and they're doing what they can to compact dastardly forces from who might be conspiring against our democracy. This is where Newman comes in and as their most famous employee, he has a message for worried citizens who may have concerns about the mailing process during the presidential election. You can check out Knight reprising his role as Newman in the video below...
A feline photo challenge
After a successful photography exhibit of humans who look like dogs comes the brilliant, and natural, follow up, humans who look like cats. Featuring a variety of felines from Maine Coons to Abyssinians, photographer Gerrard Gethings expertly matches up cats with their perfect human counterpart. The humans pictured, it must be stated, are not the owners of the cats, but instead models hired to imitate the cats, which means that every single pairing his absolutely spot on. The Guardian reports that while the dogs of Gethings first outing were fairly easy to coax into sitting for a portrait, the cats had other, more important things to do. Humorous, silly, and very, very charming, this adorable series is sure to brighten up anyone's day.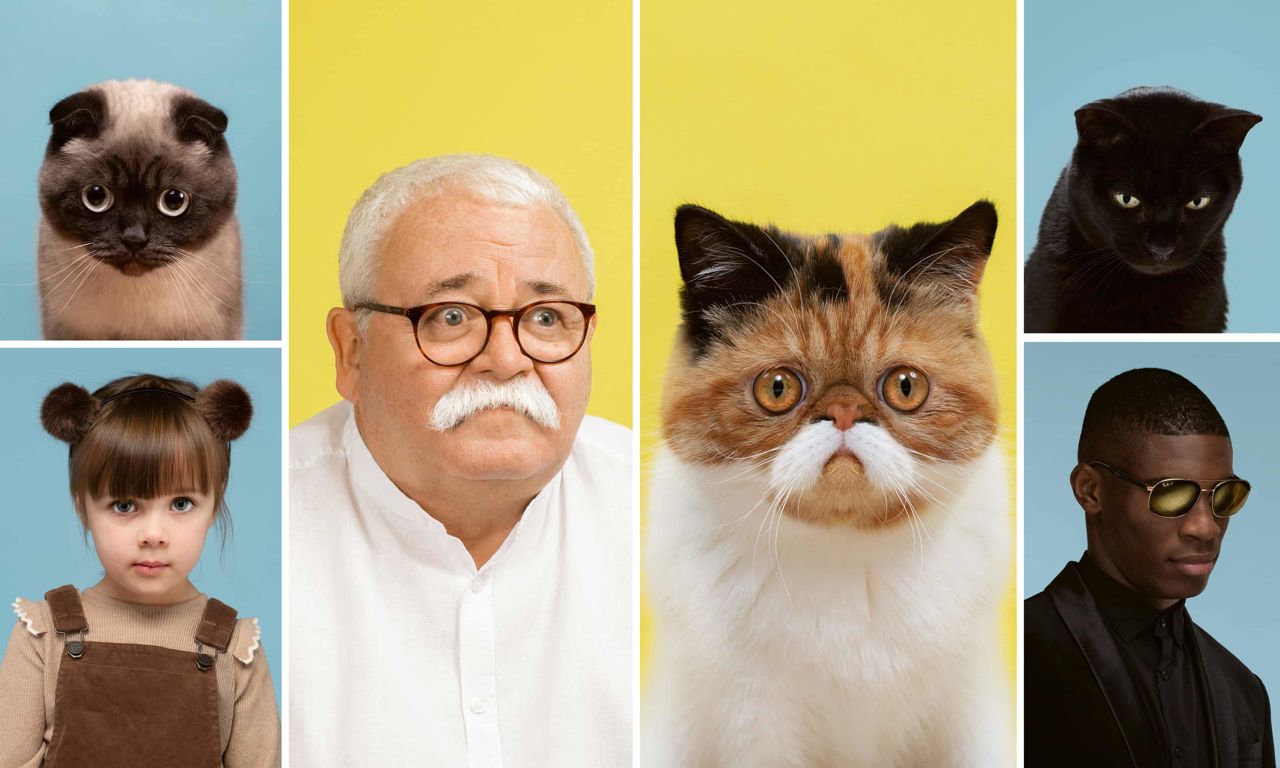 Apple's need for speed
Tuesday saw Tim Cook and pals take us on another tour of Apple Park to unveil some of the worst-kept secrets in tech - the new iPhones - plus a little ball of audio joy for your house. The show kicked off with the HomePod Mini, a smart speaker powered by Siri that will ensure you have slices of Apple strewn around your home.
Next up were the new iPhone models - iPhone 12, iPhone 12 Mini, iPhone 12 Pro and iPhone 12 Pro Max. All four in the range have the new 'flat edge' design (similar to the iPhone 4 - a handset that people still hark on about), and support 5G, the new super-fast standard that can deliver blistering speed to your device... if you're in an area that can receive it currently (of which there ain't many!).
Most interesting to the film-types amongst you is the line's ability to support Dolby Vision, an HDR format that can be captured in up to 4K at 60 FPS on Pro models. Apparently the first devices capable of real-time Dolby Vision video recording, the camera's... ahem... "have a new image signal processor that can take two exposures, create a histogram, and generate Dolby Vision metadata based on that histogram." Follow that?
Look out for for the handsets to be in all of your flush friends' hands in the next few weeks.
Toying with our emotions
With all the bad news circulating in the world at the moment, whether it's pandemic-, politics- or environment-related, it's comforting to know that there're some things that can simply be a joyful, nostalgia-filled escape. That's the case with the announcement this week that Fisher-Price has launched an online toy museum celebrating nine decades of Fisher-Price toys. Launching on Instagram the museum features the company's most iconic toys from the past 90 years. Each exhibit has been lovingly crafted by US artist and designer Leila Fakouri, and features a classic Fisher-Price toy that has been stylised to match the look and feel of the decade the toy was first on sale. In honour of the brand's anniversary year, the museum will feature more than 90 different exhibits that will be organised by decade, enabling visitors to easily locate the vintage toys from their childhood. And yes, they do have that colourful phone with googly eyes that pretty much everyone owned at some point in their childhood!