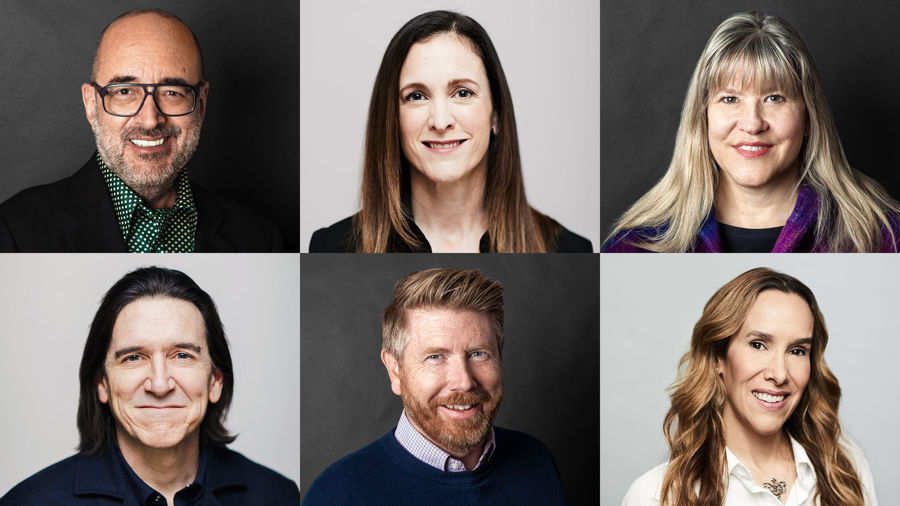 News
VSA Partners elevates six executives and names three new partners
Iconic branding and strategy agency bolsters key positions and welcomes next wave of firm leadership.
Agency VSA Partners have announced six moves within its executive suite, including a new CEO and the naming of three partners.
After serving for two years as President, Anne-Marie Rosser will ascend to the role of CEO at VSA Partners. She will succeed Dana Arnett, who after four decades at VSA will take on the title of Founder and Chairman. Ariadna Navarro has served for four years as the agency's Chief Strategy Officer and will expand her role to take on the Chief Growth Officer position. VSA Partners' three new partners include Mike Walsh, Head of Client Engagement; Kristin Lingren, General Counsel and Secretary; and Thom Wolfe, Head of Design.
The announcement of its recent promotions and partner additions signals a new era for the storied branding and strategy agency. As the firm nears its 40th anniversary, the timely transition to the next iteration of firm leadership is emblematic of its future-focused mindset, and seeks to further empower the core team of next-generation executives who have driven the success and reputation the firm currently enjoys.
The tenure and loyalty exhibited by the recent promotions is also indicative of VSA Partners' strong culture of great people and great work, with many recently promoted employees having decades of award-winning experience at the firm.
"It's less a passing of the torch and more an acknowledgement that the torch has already been passed," says Arnett. "This leadership team has always guided and inspired our associates while elevating the businesses we touch. These promotions underscore their character as leaders and it further confirms we're heading in the right direction."
Arnett's successor as Chief Executive Officer, Anne-Marie Rosser, has deep ties with the branding and strategy agency that span over two decades. During her tenure, she has served in multiple positions, including Associate Partner of Strategy, Head of Client Engagement, and President. This depth of experience across the different disciplines at VSA makes Rosser especially adept at both steering the high-level strategic vision and ensuring its day-to-day implementation.
"I don't think it's possible to have chosen a more worthy successor than Anne-Marie," says Arnett. "No one knows our business as definitively as she does. And I think it's fair to say we would never have gained the recent momentum and success we have without her expertise and leadership."
For her part, Rosser spreads the credit for their successes to her entire team. "I've never worked with a group of people more dedicated to their jobs. From strategy to creative to account management, this team brings their best day in and day out."
Rosser also credits the invaluable leadership of Arnett. "Dana is and always will be the heart and soul of VSA. His passion and empathy have created a culture that cares deeply about the people they work with—colleagues, clients and the people who interact with the brands we build. I am deeply honored to be following such a legacy."
The firm's new Chief Growth Officer, Ariadna Navarro, joined VSA in 2018 after heading up strategy at Interbrand. Her expanded role will combine her strategic expertise with her passion for finding unique business opportunities for clients ranging from IBM to AT&T.
"Ari is one of the most passionately curious people I know. I've seen her dive deep into everything from building an ethical metaverse to the ins and outs of cryptocurrency. She's a fantastic problem solver and will be an asset to our clients by positioning VSA to best serve the next generation of brands," says Rosser.
The three new partners all bear deep legacies at VSA. Thom Wolfe, Head of Design, has been with VSA for over 20 years. Thom has long been a counterpart to Curt Schreiber, VSA's Chief Creative Officer.
"Thom is one of the most thoughtful designers and leaders I have met in my career," says Schreiber. "And he's constantly adapting his craft to what our clients need. He finds the way design can make something better, no matter what the medium."
Kristin Lingren, previously Vice President, General Counsel and Secretary, has been with VSA Partners for 14 years—during which she has built the legal practice to its current invaluable role in the day-to-day business.
"Kristin's reputation precedes her—she is well-known in our organization for her ethics and role as a trusted advisor to the firm's leadership," said Rosser. "She has been invaluable in bolstering the stability and responsibility of our firm, and I am deeply grateful to have her as a colleague."
Mike Walsh has led engagements for many of VSA's marquee clients since joining the firm 15 years ago. He will now take on an expanded role in the client engagement practice as partner. During his tenure at VSA, Walsh has been instrumental in growing the firm's business through economic cycles via his consistent pursuit of uncompromising quality.
"Anyone who knows Mike knows what an incredible team member he is," Rosser says. "Mike is an exceptional leader and has one of the quickest wits I've ever encountered. He's relentlessly focused on the human behind our clients' business problems, it keeps his work grounded in empathy and relatability, and has been a really powerful force at VSA."