Work
Triple Beam Dream celebrates Pyrex cocaine cookers and Murano measuring cups
Following citizen-leader Jon Gray, this film shows how the Black Bronx community was affected by drugs in the 90s and how it affects his work now, honoring the past and bringing it beautifully into the present.
Unlock full credits and more with a Source membership.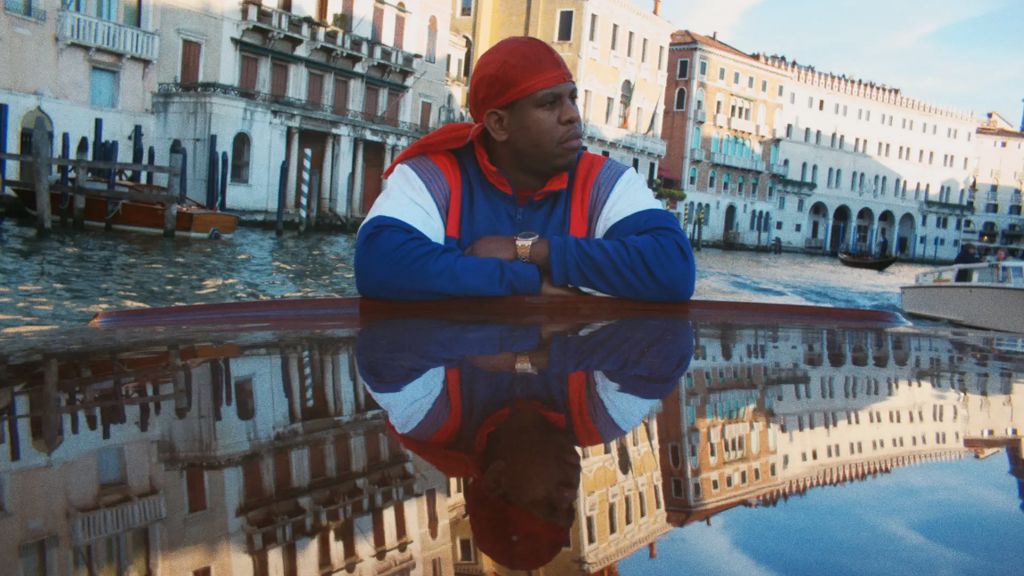 This short, documentary-style interview with Jon Gray, co-founder of the black power kitchen, Ghetto Gastro, in the Bronx, follows the chef and entrepreneur as he explains his newest project.

Triple Beam Dream is a beautiful homage to the Bronx, full of layers and nuance. There is a deep and almost compulsive understanding of sound design as Gray speaks, the camera moving in between the streets of New York City and Venice. Gray's profile is often in shadow, but his work is always at the center of the narrative. We see glass and drugs, fire, smoke, cuts of old news reports, images of Gray through glass, giving us an immersive, sympathetic, and complex look at the proliferation of drugs in Bronx and Black culture, and how it impacted Gray's childhood.
Smoky, strange, and deeply embedded in the history of systemic marginalization, Triple Beam Dream explains how the drug trade on the streets of New York affected Gray throughout his life. A triple beam balance is a scale used to measure drugs and chemicals, and the title references a Notorious B.I.G. lyric from his posthumous '97 hit Mo Money Mo Problems. Triple Beam Dream is also the name of the new line of pyrex-inspired glassware that Gray is producing with artisans from Murano.
The film is brilliantly directed by Elisha Smith-Leverock, and highlights Gray's work without judgment or partiality, uplifting his story and creating a byzantine, interlacing film about art, perseverance, and care. Gray's goal, he says, is to create a "social sculpture," to examine and mold a "medium for conversations" through collective community guardianship. The imagery and depth of this film, produced by Lief, is much like an annealer, a brutal design made to hold hot objects and preserve art until its cool to touch.