Work
The dangers of distancing
Partnership to End Addiction releases a poignant animation as part of its campaign stressing the role of personal connections in treating addicts.
Unlock full credits and more with a Source + shots membership.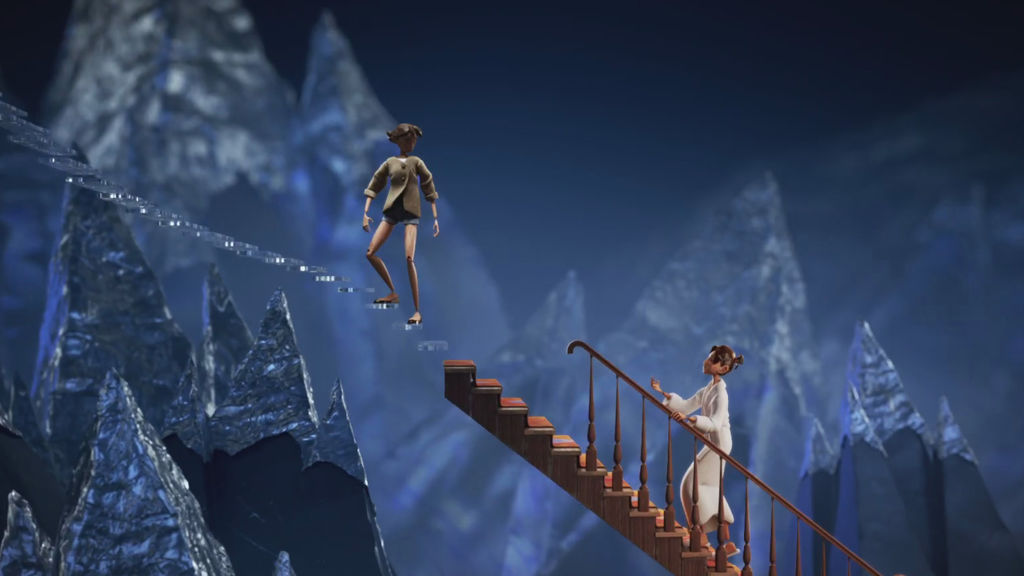 "The loneliness and isolation of the pandemic are exacerbating the addiction crisis at an alarming rate," says Emily Moyer, CMO at Partnership to End Addiction, a merger of two leading addiction support non-profits.
"While everyone is talking about physical distancing and wearing masks, we are encouraging family members to begin closing emotional distance in the home."
Created by New York agency DiMassimo Goldstein and visual effects/animation studio Bonfire, this touching 3D animation, titled Start with Connection, illustrates the chasms that can exist between loved ones even when they are sharing a home, particularly when someone is withdrawing into alcohol or substance abuse.
A young woman's retreat upstairs away from her mother is portrayed as a climb up a perilous icy mountain landscape, and a teenager's closed bedroom door is guarded by writhing serpents that ward off a worried parent's approach.
It's set to the song Salt and the Sea, by The Lumineers, taken from III, a narrative album exploring the destructive impact of addiction in a family.
The campaign also includes a new podcast Heart of the Matter with Elizabeth Vargas, hosted by the Emmy Award-winning journalist and bestselling author. Vargas hosts personal conversations about addiction and recovery with such guests as former NBA player Chris Herren, journalist and author David Sheff, and former U.S. Representative Patrick J. Kennedy.