News
The-Artery crafts modern dance film Boundaries
Director Uri Schutzer, choreographer Avihai Haham, and composer and musician Tomer Biran collaborate on an ultra-modern, single-take dance video
Multi-award-winning creative company The-Artery has collaborated with internationally-acclaimed choreographer Avihai Haham and award-winning composer and musician Tomer Biran to create a visionary, ultra-modern dance film entitled Boundaries.
Directed by The-Artery's Uri Schutzer, who also helmed the first-ever Super Bowl campaign for e-commerce company Mercari, the dance video symbolizes the common longing in everyone from the past year: the desire to break free of the new boundaries created around us. By shooting in one continuous take, Schutzer emphasizes the strong emotions behind Haham's stellar choreography.
"Editing is an amazing tool to control the emotions in films," Schutzer says. "You can always manipulate the raw materials and mix takes to try to get to perfection, but in this work, we wanted the imperfection, so that's where the continuous take came in."
Haham agrees, adding, "Following the dancers with no cuts let us better represent the escalation of their desire to break the limitations."
Unlock full credits and more with a Source + shots membership.
Show full credits
Hide full credits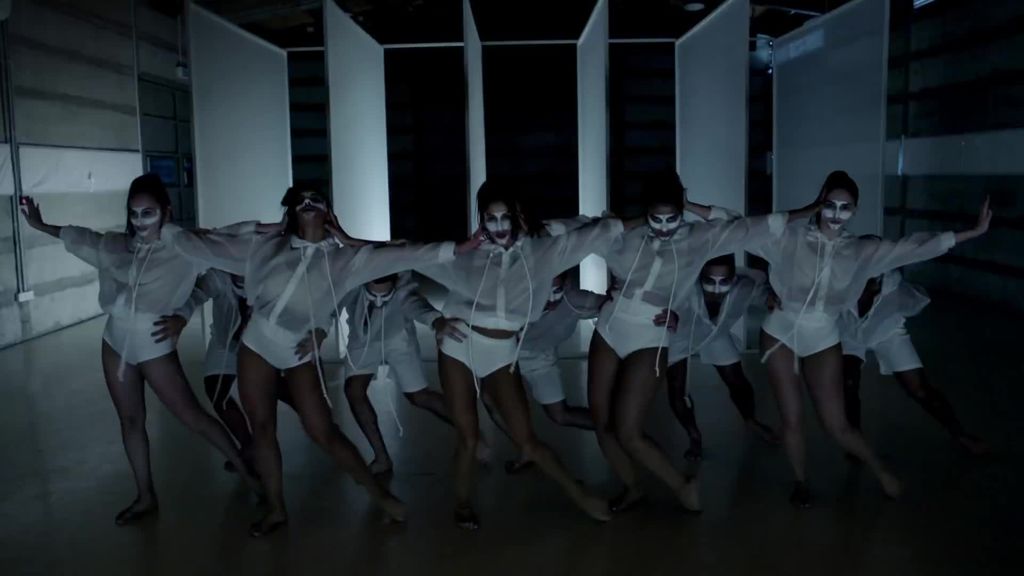 In addition to the choreography and continuous takes, Schutzer used other abstract elements like a CGI ball of black liquid to further convey the message of the piece. He explains, "Liquid can spread everywhere with no specific shape. It's fluid and free until you build borders around it, and then it conforms to the shape of its container. Like an energetic person locked in their home, the liquid in the video is trying to escape and be free from its limitations."
The production itself faced the restrictions of shooting during the COVID-19 pandemic, but they were able to execute their vision in accordance with the most up-to-date health guidelines. In fact, Haham even taught many of the dancers the incredibly complex choreography over Zoom.
Despite the challenges, the video beautifully visualizes Haham's intricate, internationally-acclaimed choreography. A three-time winner of the Israeli Choreography Prize, Haham boasts an impressive artistic resume, including choreographing and directing Frida for the Habima National Theatre of Israel as well as the musical version of Legally Blonde in Tel Aviv.
Schutzer, Haham, and Biran have been friends and colleagues for many years, and they were thrilled to have an opportunity to collaborate on this piece together. Biran comments, "We have wanted to create something artistic together for such a long time. It was a great experience to not follow our original titles and make all the creative decisions together."
The-Artery Founder and Executive Creative Director Vico Sharabani believes this project reflects the creative company's expanding offerings, saying, "It's a rare moment in history to recognize that everyone everywhere around the world is feeling that desire to break free. The-Artery's growing production capabilities allowed us to release some of that tension with energetic pixels."