News
Sweet dreams are made of this
Uncommon, RiffRaff, Essity's #wombstories' and Trevor Robinson take home the big prizes at this year's Creative Circle Awards, which took place at the inaugural UK Creative Festival at Dreamland, Margate
So what actually is the point of that that little groove between your nose and upper lip? It's called a philtrum and its only purpose is to remind us that we are descended from fish (the top lip starts out in the human embryo as a gill-like structure).
And what the Sam Hill, we hear you ask, does this have to do with the Creative Circle Awards?
It's a reminder that, as descendants of marine life, we are inexorably drawn to the ocean. And – as summer gave us a last hoorah with blue skies and balmy temperatures – delegates, creatives, industry big hitters and stars such as Simon Pegg, flocked to the new SoHo-by-sea, Margate, to enjoy a smashing seaside celebration of UK creativity.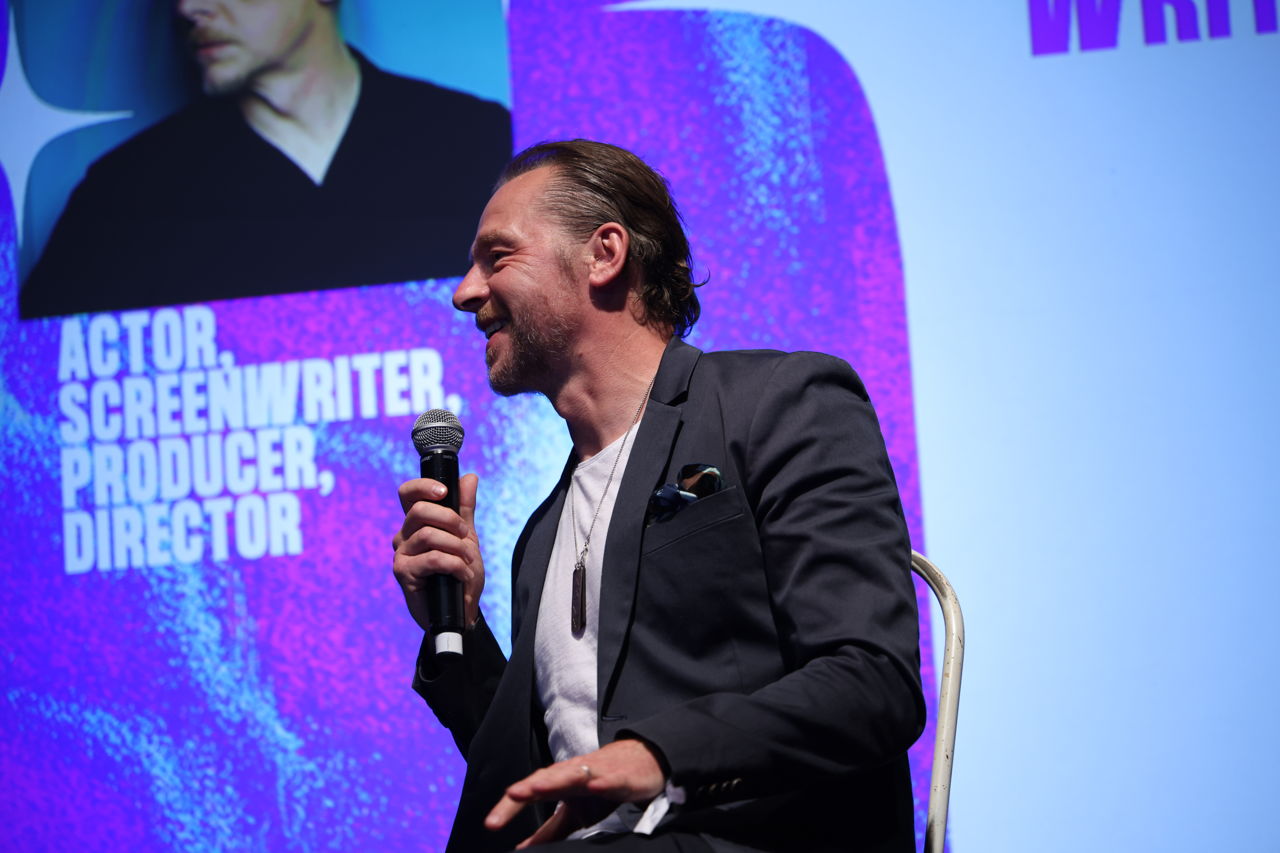 Above: Simon Pegg on stage at the UK Creative Festival.
The three-day festival, held 8th-10th September, aims to help create a more diverse and representative workforce by also establishing a free-to-access careers fair open to aspiring young creatives.
Held at Dreamland, an achingly cool vintage amusement park/music venue a pebble's throw from Margate's vast sandy beach, the main event was the 76th Creative Circle Awards, which was presented by Zoe Lyons and saw the following champs recognised...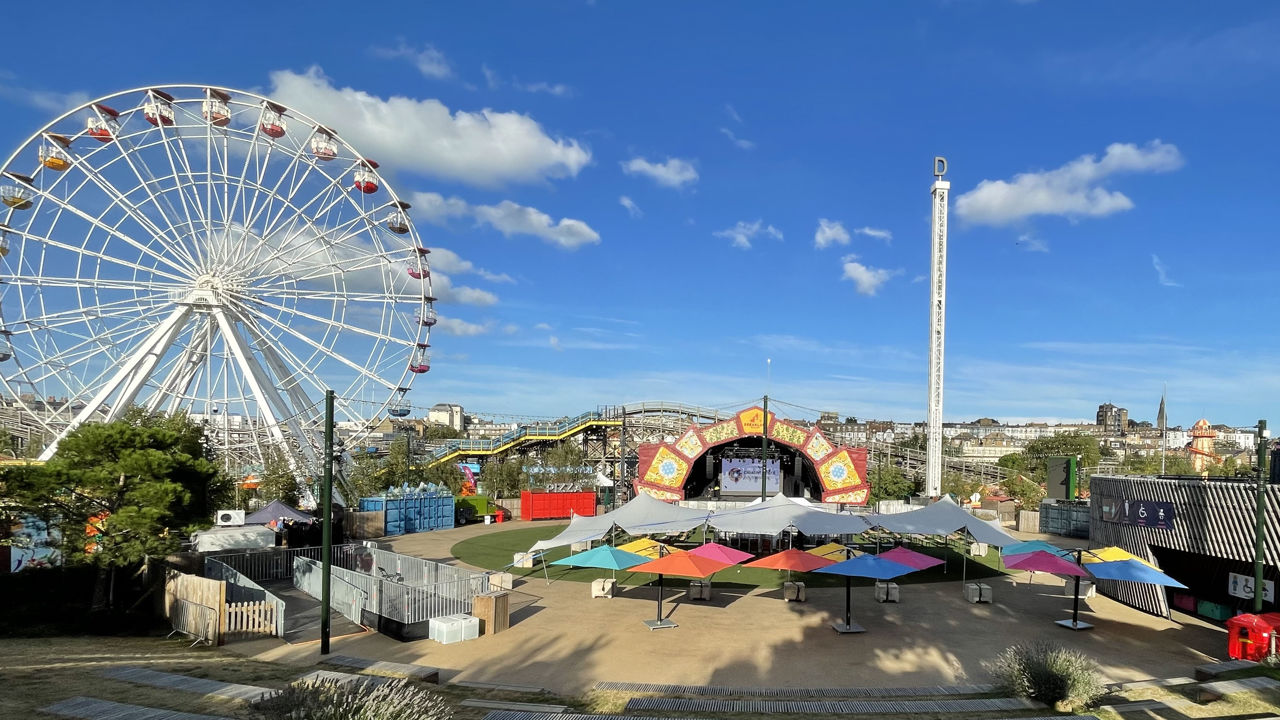 Above: #wombstories and Steal Our Staff, the two Gold of Golds winners.
Quiet Storm founder and all-round superstar Trevor Robinson, was honoured with the President's Award – recognising a person or organisation that has had the greatest impact on advertising this year.
Continuing to support and nurture young hopefuls, the Creative Circle retained its free to enter New Talent categories for 2021. The Most Promising Female Creative Newcomer was awarded to Meg Egan at Creature and the Most Promising Male Creative Newcomer to Jake Coleman at AKQA.
The award for Most Promising Creative Team 2021 went to Ads Dechaud and Phil Le Brun at Wonderhood Studios.
In the production new talent categories, the Best Up and Coming Female Commercial Director award went to Caviar's Lainey Richardson, whilst Best Up and Coming Male Commercial Director was awarded to Florian Joahn at COMPULSORY.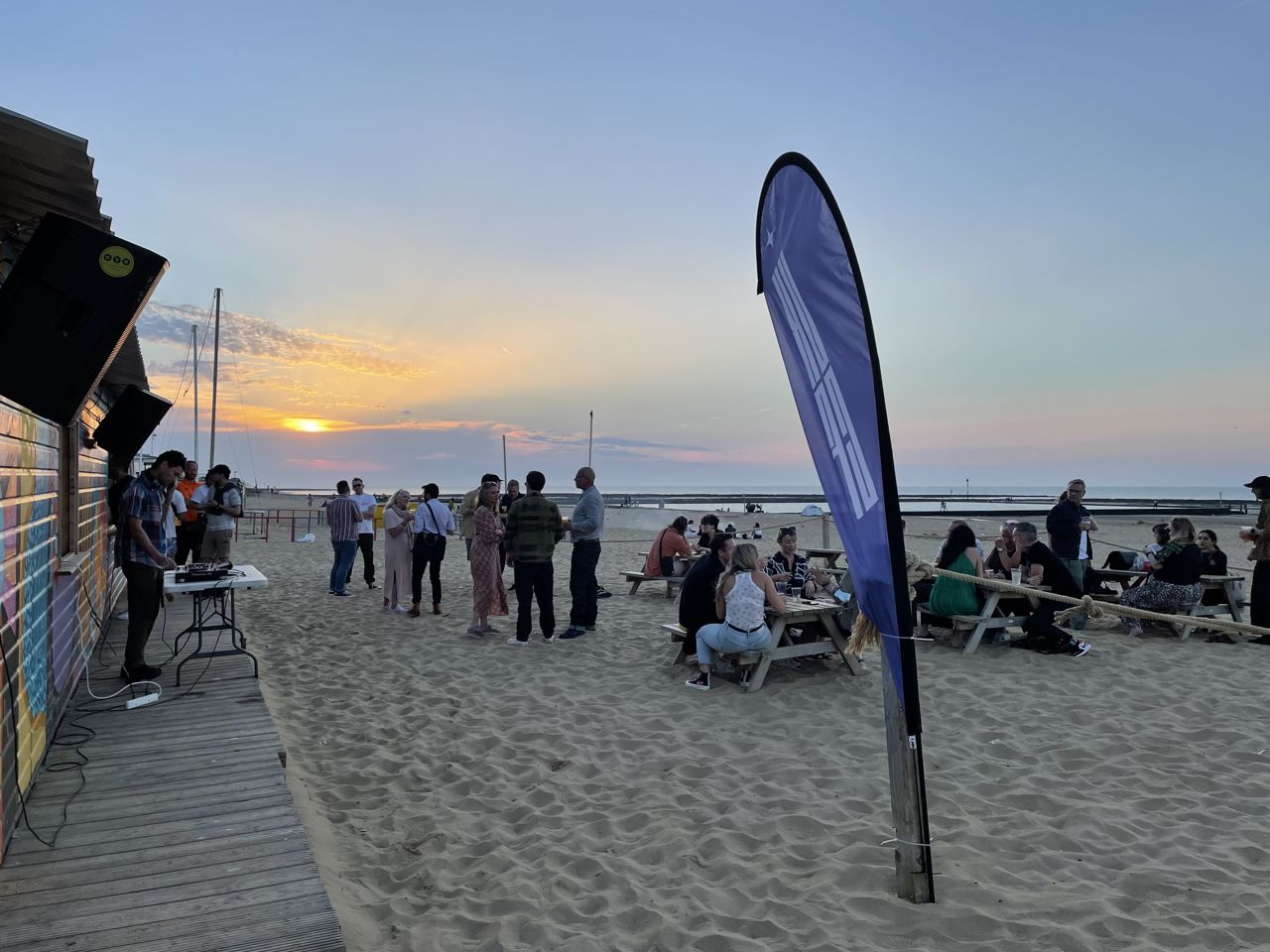 Above: Life's a beach in Margate.
After the festival's opening funtimes – sunset DJ sets at beachfront bars and wellness activities like yoga on the beach – the programme of talks, workshops and panels included such stimulating chat as Uncommon founder Nils Leonard interviewing Simon Pegg about the writer's art.
Pegg shared his trick for conquering the tyranny of the blank page when scriptwriting – advising one should "vomit out your shittiest version, just get the shit out of the way first, then whittle that down to something reasonable".
Above: Simon Pegg with UK Creative Festival CEO Jeremy Green (left) and Uncommon's Nils Leonard (right).
And the best idea he's ever had? While doing a scene in the sitcom Spaced (1999-2001) where he played a zombie video game, he turned to long-term co-conspirator, director Edgar Wright, and said "We should make a zombie movie one day." The seed of an idea that grew into Shaun of the Dead, the first of the Cornetto trilogy of films that set Pegg on the path to Hollywood.
He also revealed a much earlier career turning point; a personal childhood recollection of his complex relationship with his stepdad. When the man offered him a choice of two afternoons out – a trip to the fair, or to see Spielberg's Raiders of The Lost Ark – realising that his stepdad would prefer the latter and thinking, "I need to please this guy," he opted for Raiders, thus igniting his a love of film. When, years later, Pegg ended up working with Spielberg, his stepdad was the first person he called.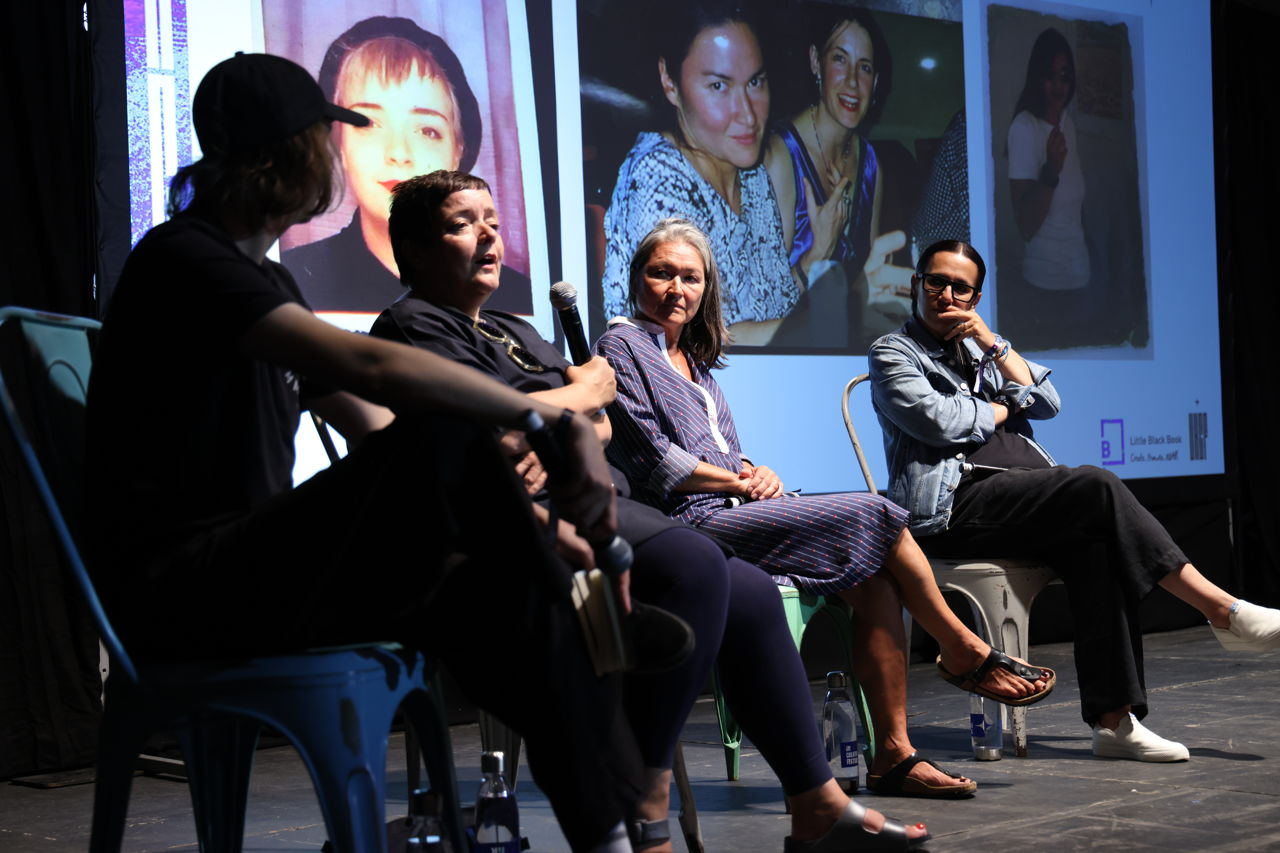 Above, from far right to left: Chaka Sobhani, Kai Hsung and Vicki Maguire on stage for their From Runner to Boss panel.
Chaka Sobhani, CCO of Leo Burnett, in a lively panel discussion – From Runner to Boss – also referenced her childhood love of film as being a driving passion. As a kid, she would get up early to watch an entire movie before going to school. She describes herself as "a little brown girl growing up in Devon." She always felt like an outsider, something she sees as common among creatives.
Sobhani was joined by Havas CCO Vicki Maguire and Kai Hsung, Global MD of RSA Films – with all three women revealing not only the horrendous bias they battled against to achieve success, but the kindness of the male mentors who supported them, a lesson to recognise "the angels in your life" who can help you.
Maguire was magnificent in another panel debate titled Gender / Menopause / Disability - Building truly diverse teams, where she was joined by Mia Powell, head of new business at RSA Films and Mark Sandford, co-founder of The Book of Man.
While Powell relayed how she's had to prove herself as "brown, queer and young", and Sandford described the confusion surrounding definitions of masculinity, Maguire articulated the pervasive, devastating effect of our society's last great taboo – ageing.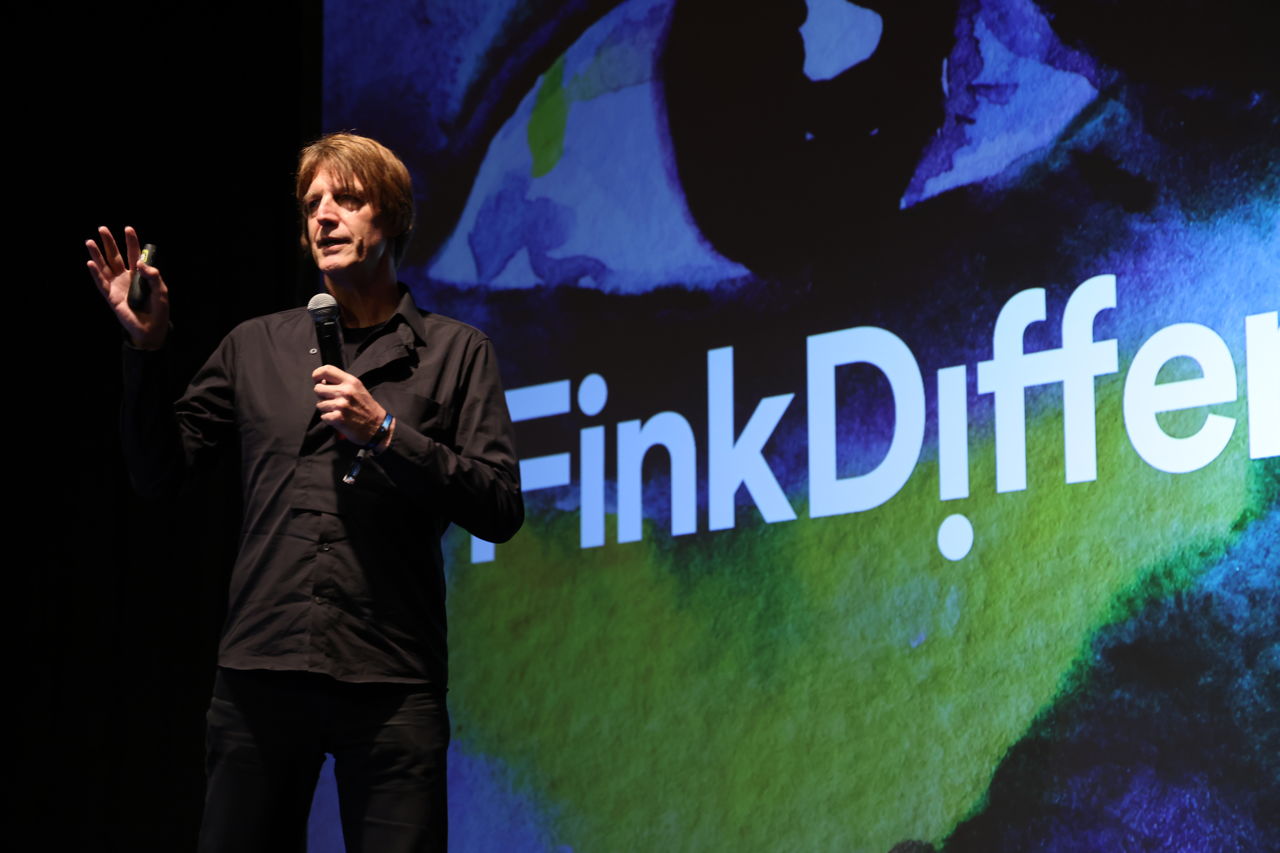 Above: Graham Fink on stage for his Fink Different talk.
A shining example of how the ad industry's elder statespersons can inspire emerging talent with their wisdom and expertise, Graham Fink delivered a masterful seminar based on his new online course Fink Different, which aims to inspire creative thinking.
His dazzling talk brought in such wide-ranging cultural reference points as Monty Python's Life of Brian, beat generation author Jack Kerouac and jazz musicians like Charlie Bird, he advocated sailing down streams of consciousness, abandoning thinking altogether for improvisation and looking right under your nose for ideas – citing how a 17-year-old design student from China came up with blindingly simple design for the Share a Coke, that became the most awarded ad in the brand's history and won the 2012 Grand Prix Lion.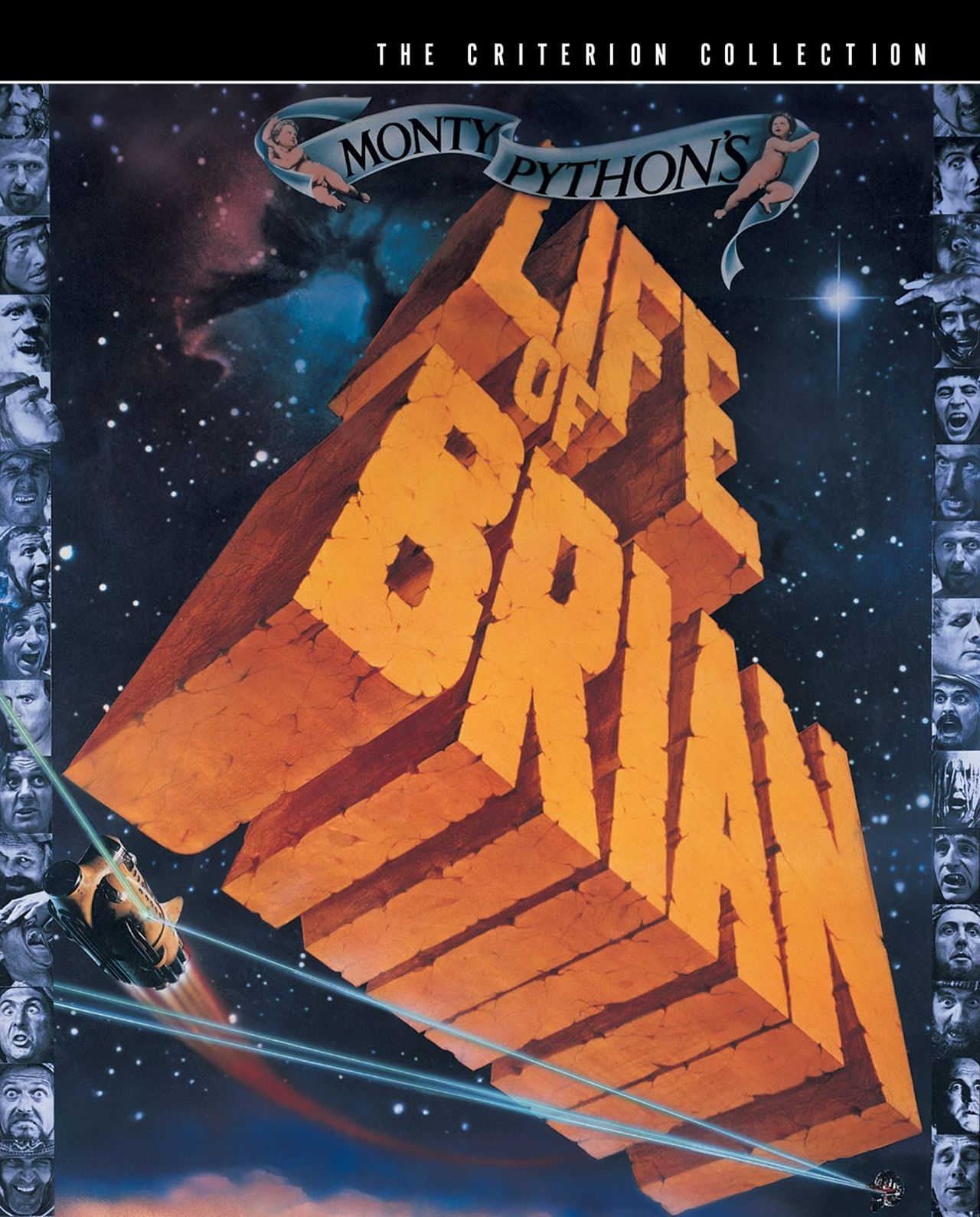 Above: He's not the messiah.
His talk ended with unnerving footage of the true artists of the future – Ai-da and Sophia, two young talents who don't let biased attitudes to their gender, or even their species, hold them back. Being humanoid robots who can paint portraits, they pose difficult questions, "this whole issue of AI completely shatters our perception of what creativity is," said Fink.

But whether it's to be the robots, or the young, who inherit the earth, there needs to be an earth to inherit. In a fascinating panel hosted by Laura Swinton, Editor-in-chief of LBB, Steve Davies, Chief Executive of the APA predicted the scripts will increasingly be judged not just by their creative power but by their environmental impact too.
With the help of remote shoots, virtual production and carbon monitoring bodies like AdGreen, the industry is cleaning up its act. The fearless Swinton however threw in what she termed a "stinky" question – with vast mega polluting companies continuing to promote the fossil fuel economy, can production companies cutting back on a few flights make a difference? The panel agreed that the sum of all sustainable efforts will add up – we must all be accountable for our actions. And using creative thinking to come up with greener solutions might just save the planet.
A hopeful note to end on.
To see all of the Creative Circle Film and Film Craft winners, check out our custom Slate here.