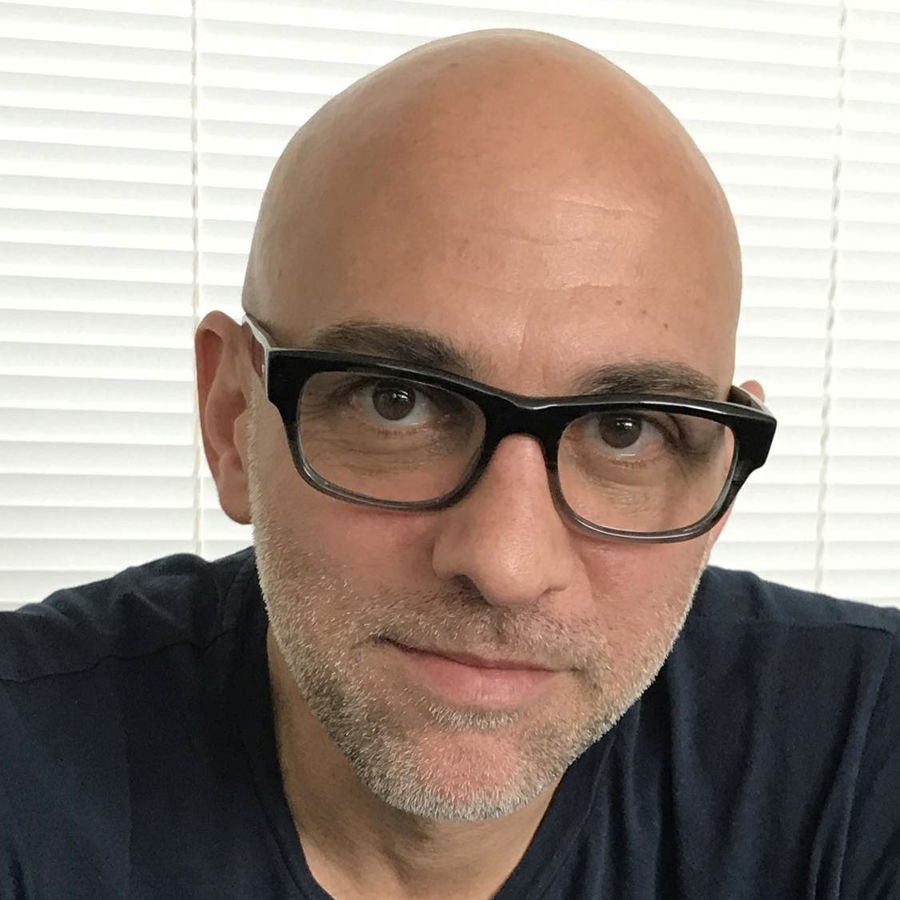 News
Station Film welcomes Marcos Siega
TV director, EP and showrunner Siega's credits include Dexter, The Vampire Diaries, The Following, God Friended Me, You and more.
Station Film has signed renowned TV director, showrunner and executive producer, Marcos Siega for commercials.
His recent work includes Showtime's Dexter: New Blood, as director of the pilot and multiple episodes, and as executive producer, and CBS's God Friended Me, which he developed and executive produced, along with directing the pilot and multiple episodes.
Other highlights include directing episodes of HBO Max's Emmy Award-winning series The Flight Attendant and executive producing and directing multiple episodes of Netflix's hit series, You. Siega also directed the pilot and is an executive producer on the Warner Bros. TV dramatic series, Bad Monkey, starring Vince Vaughn, Jodie Turner-Smith and Rob Delaney and premiering later this year on Apple TV+.
"In TV especially, my job is to elevate material," Siega said. "Many times scripts are written so quickly you don't necessarily get to develop them. That relates to telling stories in shorter format, too. I've also directed 10 pilots. They have a world building element to them, which relates to commercials and branded content. I enjoy working with celebrities and creating environments they can do their best work in. I love directing in general and I've made a point not to get pigeonholed. Whatever the genre, I can bring emotion to a story, from horror and thrillers to drama and comedy, whether it's 30 or 60 seconds, a half hour or an hour."
Siega began his career directing iconic music videos for artists including Weezer, Papa Roach and Blink-182, and directing commercials and promos (including two Emmy Award-winning spots for The Ellen DeGeneres Show), and went on to direct acclaimed TV series such as Dexter, True Blood, Cold Case and Veronica Mars. He has also directed 10 TV pilots, all of which have gone to series, including The Vampire Diaries, Time After Time and The Following, for which he also directed much of the series and on-set executive produced.
"We couldn't be happier to reconnect with Marcos," said Stephen Orent, Founding Partner, Station Film. "We worked together earlier in his career, and even then he was phenomenal with talent and a tremendous collaborator with clients. We weren't surprised to see him become one of TV's most prolific directors on hit shows like Dexter, The Following, Damages and many others. We're excited to have him back for opportunities in commercials and branded content."
"What Marcos brings to commercials is an ability to work at a high level with actors and to tell stories of any genre," said Michelle Towse, Partner/Executive Producer, Station Film. "When I learned he was available and wanted to work again in commercials, I said, 'Let's talk,' as I've always been a fan. Marcos is not only a world-class storyteller, he's also a problem solver who considers different perspectives and always arrives at something great. I'm really looking forward to collaborating with him."
"I'd been talking with Michelle about having some time to focus on commercials now, and she suggested I team up with Station," Siega said. "I'm happy to be working with Steve, Michelle and Caroline Gibney, a Founding Partner of Station Film, who have always done great work and are among the savviest producers in the business."
Siega, who has an overall deal at WBTV, recently sold a show to Peacock based on the New York Times Best Seller The Wife Upstairs by Rachel Hawkins. And he directed a number of episodes and executive produced The Girls on the Bus (Melissa Benoist), HBO Max's political drama from Warner Bros. TV and Berlanti Prods.
Siega's additional credits include the indie films' Chaos Theory (Ryan Reynolds) and Pretty Persuasion (Evan Rachel Wood, Ron Livingston), and Miramax's Underclassman (Nick Cannon).