Insight
Sports advertising isn't just for athletes anymore
Scott Dungate, ECD, and MD Yosuke Suzuki of Wieden + Kennedy Tokyo answer some questions about creating sports advertising during the most famous international sports competition.
Japan has some incredible cultural ties to sport and athletes, is there anything in particular about the Japanese and East Asian audience that makes sports advertising feel like a smart choice for advertisers?

Japan has some great athletes appearing on a global scale such as; Naomi Osaka (tennis), Rui Hachimura (basketball), Shohei Ohtani (baseball), Hideki Matsuyama (golf), and Yuto Horigome who just won gold in Skateboarding. What's more, many in this generation of athletes are expressing their point of view on things wider than sport. This can create an opportunity for brands that share a similar stance or values. That said, the use of athletes (or celebrities) in Japan is more far more often superficial, as merely a paid product endorsement. I question how much that helps their brand over the long term, and sometimes it feels like a squandered opportunity.
Many of your recent Nike ads have focused on the inclusion of female athletes, why has this been a focus?
In Japan there is a growing number of women who are discovering the power of sport. We want to encourage this discovery, by showing how sport can help grow you as an individual and even move society forward.

How are athletes treated in Japan?

Sport can be more structured in Japan. Whether that be the sport system in schools or the amount of space to actually do it. There are a number of ways you can be involved in sport, and following the set structure isn't the only way. Sometimes this affects which athlete we might want to celebrate. If they have an interesting story of how they got to where they are, we love to tell it.
Who is a dream athlete you'd love to work with and why?
We are very thankful for any athlete we get to work with. These are people that have perfected their craft, are extremely hardworking and dedicated, so it is always an honour to spend time with them in their busy schedules. Nike always backs interesting and talented athletes so again that is a privilege to be involved with telling their story.
What do you look for when you start developing a sports story?
Truth. Our team always starts with research into both the audience and the athlete. We look for what's important to that person or group. What drives them, inspires them, motivates them. What do they love, hate, or fight against? Once we are clear on that, we can move into how we tell and express that story.
How important is it to create something that feels progressive?
It doesn't always have to be progressive. It can perhaps be more timeless or classic at times. But being more progressive is usually where the conversation is in culture. Or will be. To be at the heart of the 'cultural storm', as some call it, is the sweet spot for work to be famous beyond advertising.

Unlock full credits and more with a Source + shots membership.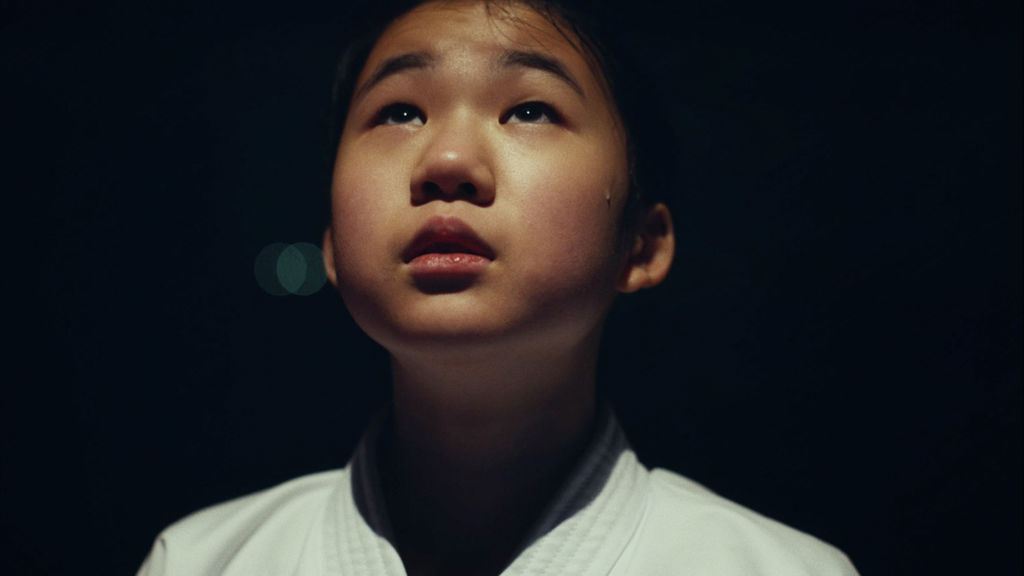 How have the Olympics affected the way that the East Asian audience views sports?

The excitement for the Olympics this year has been a little, well, under what is usually expected, especially when you look at the polls leading into the games. But great performances in sport, especially on the global stage, always have a way of giving pride and inspiring the next generation. I'm looking forward to Japan doing well, and hopefully exciting young athletes.
What sports are you looking forward to watching this year?
Having very inflexible hamstrings, I am really in awe watching the gymnastics. What they are able to do defies physics and human biology. I will also be tuning into the Karate, as it is a first for the Japanese sport at the Olympics, and we've had the honour of working with the The Japan Karate Federation this year.