News
Sonia Garcia Vilas: "It's Time for Creative to Move at the Speed of Media"
As part of our ongoing series following Extreme Reach's acquisition of Adstream in June 2021, ER Spain's managing director shares thoughts on the scourge of 'chaotic organisation,' and why passion is the key to making time for what matters in life.
Sonia Garcia Vilas' love of life is infectious. Having touched on her interests in diving (both sky and scuba), traveling (pre-pandemic), cooking (post-pandemic), art, climbing, languages and meditation over the course of our conversation, one got the impression that ER Spain's managing director was only getting started on the list of things she enjoys.
What's perhaps most remarkable about Garcia Vilas's diverse range of passions is how, in a broad sense, you can find their DNA in her approach to her day-to-day role heading up Extreme Reach operations in Spain.
Take languages, for example. "I'm in awe of the power of words," she says, "and I've found that it forces your brain to work differently, which helps to develop empathy. It's more than just translation, it's a whole new culture and worldview." If that hypothesis is correct, Garcia Vilas must be one of the most empathetic people one could possibly meet. She currently speaks four languages (Spanish, English, French, and Portuguese), is 'working on' Italian and Dutch, and has 'dabbled' in Swahili.
This industry has been built on top of itself, with so much historical complexity in each layer, that it works more like loops, twists and turns between point A and B, sometimes needing to stop at point Z in the middle

In her own experience, that's given her a greater appreciation and understanding of communication in her line of work. "In our profession there's a lot of attention to detail, especially in the space we occupy as Adstream, and now Extreme Reach," she notes. "That puts a high value on thoughtful, clear communication. When the world around you can at times feel like chaos, clarity is priceless."
That theme of chaos, or what Garcia Vilas describes as 'organised chaos,' crops up a number of times in our conversation. Having set up Adstream in the region herself in 2009 (in the wake of a financial crisis no less), Garcia Vilas has had a front-row seat at the various iterations of our fast-moving industry over the course of thirteen years.
"At the time there was a much greater focus on TV, which had its own chaotic culture based on complex workflows involving physical tapes and couriers," she recalls, "but today the world of digital is no less chaotic."

To illustrate her next point, Garcia Vilas enthusiastically draws out an invisible graph between us. "I've always been able to see a direct link between point A and point B," she says, gesturing in a straight line. "But this industry has been built on top of itself, with so much historical complexity in each layer, that it works more like loops, twists and turns between point A and B, sometimes needing to stop at point Z in the middle."

Fortunately for Garcia Vilas - and for her clients - she's no stranger to the world of creative complexity.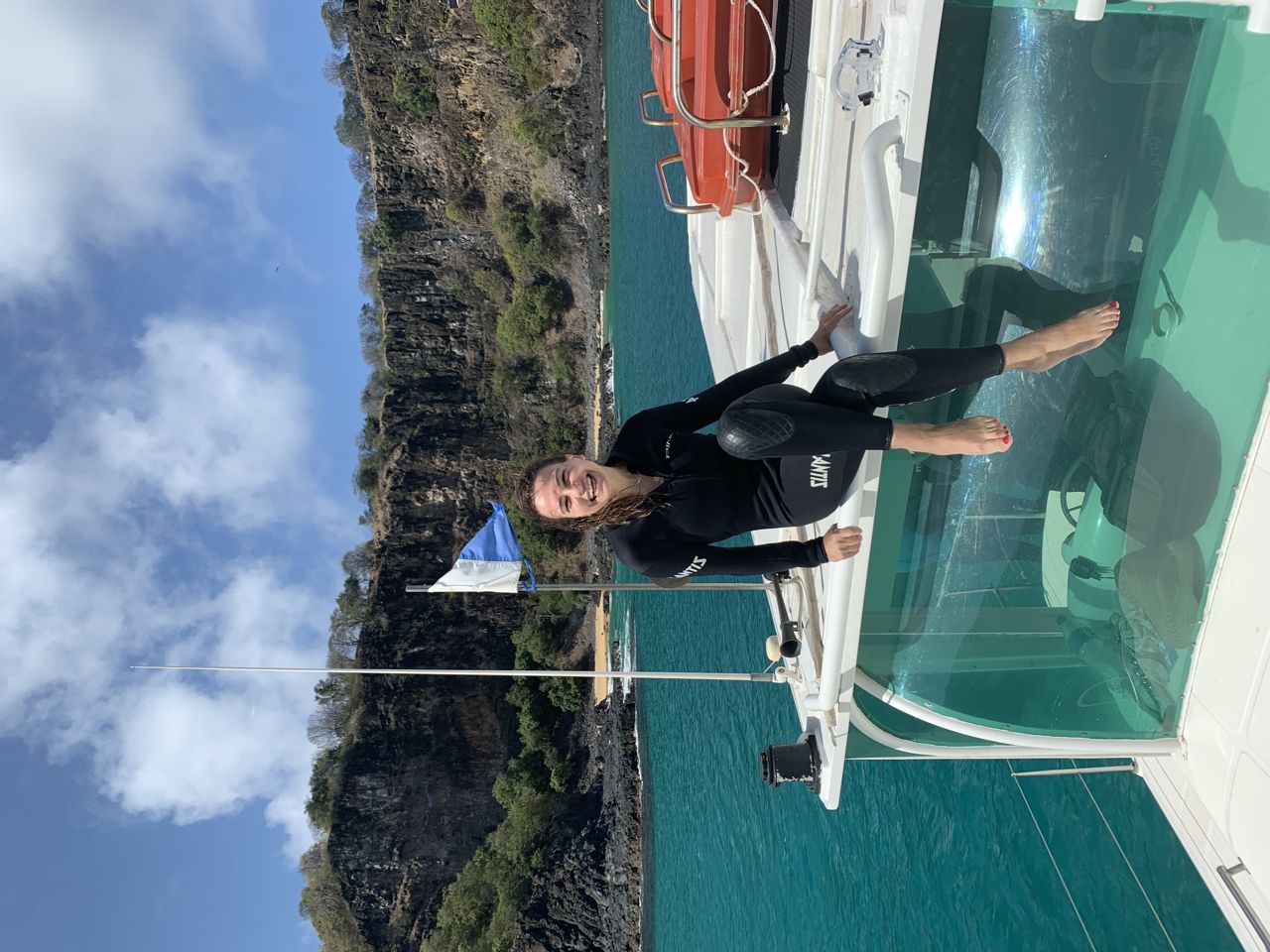 Above: Garcia Vilas after diving with dolphins and nurse sharks at Nature Paradise Fernando de Noronha, Brazil.
Curiosity Over Chaos
Looking back on her own career, Garcia Vilas can connect the dots which led her to Adstream - even if they were not so obvious at the time.
"One of my first jobs was in sales -- which is hilarious because I had never thought of myself as a salesperson -- with a recruitment company in the tech sector," she says. "So that gave me an understanding of tech. After that I moved over to Getty Images, which was the first time I saw the intersection between tech and creativity. At Getty I looked after the editorial and the creative sections, so I was dealing with photojournalism but also working with agencies to provide what they needed. That gave me an understanding of how this industry works, and I've built on that every day since joining Adstream in 2009."
There's a positivity to today's creative culture which is enriching and drives me to help elevate it
The tools Garcia Vilas has at her disposal since the coming together of Adstream and Extreme Reach are providing unprecedented opportunities to cut through that aforementioned chaos. "I think the clearest example, for me, of our new potential is that at Extreme Reach we provide digital advertising capabilities and state-of-the-art tech which, combined with our industry and workflow expertise, allows us to enter the digital space in a very purposeful way," she says. "I'm excited about our Ad Serving offering, and the overall improvements to efficiency. If today we can buy media in a matter of milliseconds, we need to start closing the gap and be able to move the creative content at the speed of media, and across any screen and any device."
With a keen sense of the forces driving today's industry forward, Garcia Vilas is well-placed to know just what these improved capabilities will mean to her clients and the industry at large. "There's a positivity to today's creative culture which is enriching and drives me to help elevate it," she notes. "Brands are finally gaining awareness that they can and should make a positive impact in the world by making advertising more inclusive and accessible. As a result, we are working with our customers to make sure that their content can be also experienced by the visually and hearing impaired audiences. And the impact goes beyond. Did you know that over 70% of viewers who watch content with captions are not deaf or hard of hearing?"
Unlock full credits and more with a Source + shots membership.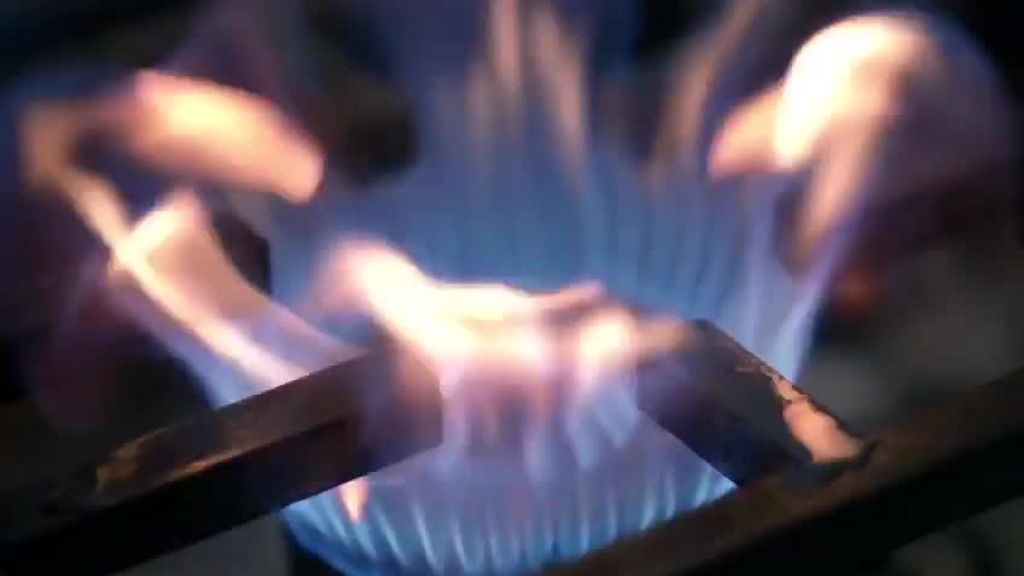 Above: El País Más Rico del Mundo puts a spotlight on Spain's incredible food culture.
When picking out her own favourite ad, that theme of positivity shines through Garcia Vilas's choice. "I'd have to pick a spot called 'El País Más Rico del Mundo', which translates to 'The Richest Country in the World'", she says. "The client was Spain's Ministry of Agriculture, Fisheries and Food, and the ad shows off what I would argue is one of our greatest national treasures: our food."
"The visuals are amazing -- not to mention mouth-watering -- and the wording is utterly poetic. It blew me away!" she says.
For Garcia Vilas, celebrating passion is one of life's greatest joys. Whether that be through her countless hobbies or her career, it's comforting to know that we can only expect more of it in the future.
Adstream was acquired by Extreme Reach in June 2021. Together, they are the global leader in Creative Logistics; the first and only solution that seamlessly integrates Linear TV delivery and video ad serving in one platform.