Work
SK-II tackles social stigmas around pro athletes
Supporting female athletes from all over the world, SK-II has created six short films showing the struggles these medalists have gone through to stay at the top of their game.
Unlock full credits and more with a Source + shots membership.
Show full credits
Hide full credits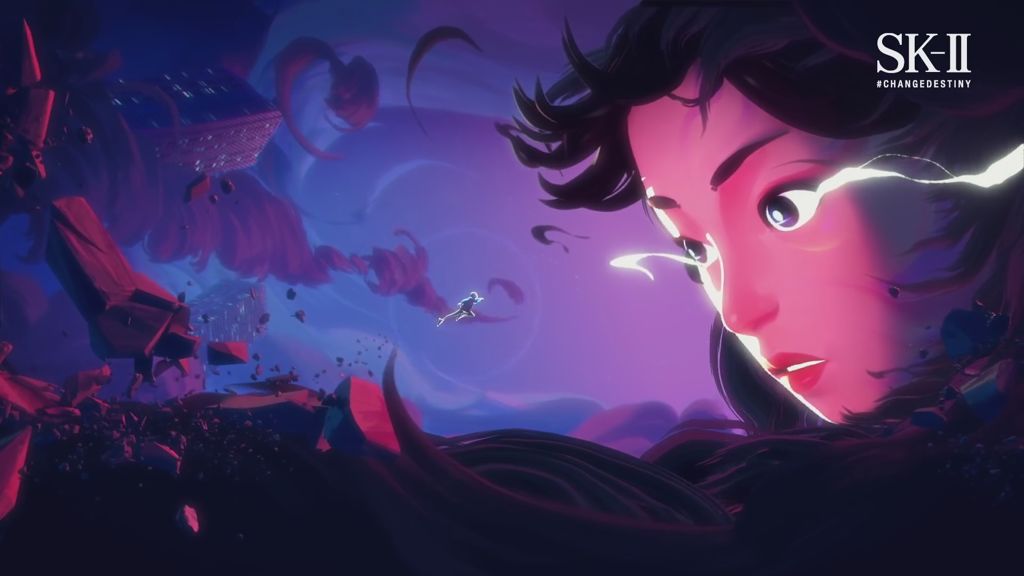 Athletes like Simone Biles, Liu Xiang, and Kasumi Ishikawa go up against the metaphorical struggles they've endured for their sport.
Wonderfully animated, each with a different style, these six films tackle the struggles that happen behind the scenes in each of these athletes' lives. From dealing with trolls to being excluded from serious sports conversations, each athlete has to push through and remind themselves of the reason that they started competing in the first place.
Each of the films takes on a new judgment; these athletes are too mechanical, these athletes are too small, and shows how each of those women breaks down those assumptions. Trolls become a giant monster that Biles has to fight through; people obsessed with her looks become a Kraken Xiang must outswim, Hitonori Nippon (the national women's Japanese Volleyball team) take on a giant titan—together.

These films were created by a select group from across WPP agencies consisting of hand-picked global talent from Grey and MediaCom, the same group that were responsible for SK-II Studio's launch film, The Centre Lane. Each episode has been created within its own universe, with its own visuals and style, featuring work from a variety of animation studios. Original music from like singer-songwriters like John Legend and Lexie Liu accompanied the films.

Katie Mulligan, Creative Strategist and Copywriter said: "What has been clear from working on this campaign is that the societal pressures on women do not discriminate. You can be incredibly successful—the world's most decorated gymnast—and still be criticised for how you look. So it's been an incredible experience to create powerful, female-led narratives that not only highlight these pressures, but seek to eradicate them entirely."

Imaginary Forces produced VS. Rules and VS. Machines, both of which were directed by Alan Williams. VS. Pressure and VS. Obsession were created by Platige Image and directed by Bartek Kik and Damian Nenow. Passion Pictures and director Jon Saunders worked on VS. Trolls; and VS. Limitations was produced by C3 and directed by TAKCOM.