Talent
shots Unsigned: Videodrome
In the latest of our monthly interviews with unsigned directing talent, we talk with Videodrome about their music video for Muller & Roedelius, high-school-film-school and how they came together as a duo.
In association with
In the latest of our monthly interviews with unsigned directing talent, we talk with Videodrome about their music video for Muller & Roedelius feat. Kenichi - Fractured Being.
French directing duo Nassim Maoui and Christophe Mentz AKA Videodrome have extensive experience directing music video, commercials and fashion films. For over 12 years, they have collaborated with a variety of talented people to produce work that has been widely published and broadcast across several websites and tv networks.
Can you tell us a little about your background and your route into directing?
Christophe: Like a lot of us, it simply started with an unconditional love for movies. It was pretty overwhelming at the beginning, realising how many movies there were to catch up and discover. Then you start meeting friends with the same interest, going to movie festivals, going to video stores to rent as many movies as we could. and share them afterwards. Having endless discussion about them, reading movie magazines, buying posters, basically diving completely into this new world.
Nassim: On my side, I started writing about movies for different websites, one of them focused on Asian cinema which was getting pretty big and popular among movie buffs, and later on I just realised I had my own ideas to put on paper. The first project was actually with my co-director and friend Chris. When we met, we started discussing the idea of doing something together. We did a first project together with a couple of hundred bucks and went to Spain to shoot a video for a french indie band. Afterwards, I wrote a script for a music video competition and won it. There was no question that we had to direct it together and since then we've been working as a team.
Unlock full credits and more with a Source + shots membership.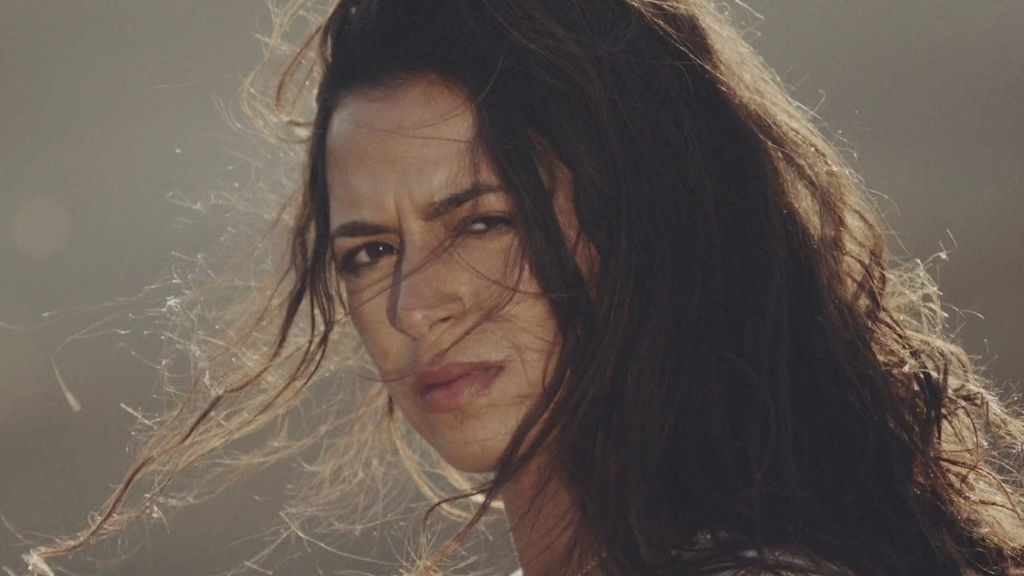 Would you say you have a directing style? How did you arrive at it?
It would feel a bit pretentious to say we have a directing style but there are some themes and types of characters we have been really affectionate with since the start. Women with interesting personalities, pop culture and vintage periods that we worked on on many projects. From the 50's, 60's, 70's, 80's, we alway loved playing with each decade's imagery and styling, and it will naturally influence the way we narrate our stories and influence our directing approach.
We also give a lot of importance to composition, the 'geometry' of the frame, and how our characters evolve in them in an elegant way. All these aspects of our work just came naturally and changed from one project to another, it was always fun to find a new world to explore.
Did you study filmmaking? How did you learn your craft?
For a couple of years Nassim studied scriptwriting at La Sorbonne in Paris. Chris crafted his skills by himself by spending a lot of time trying out and learning editing or special FX softwares, cameras etc. But overall, the real knowledge really came from all the movies and directors that we have loved since high school. In our opinion, there's no better school.
What was the inspiration for Fractured Being?
It's hard to pinpoint one singular inspiration, but the project was one of its kind. First the music was extremely inspiring by its own, the title, the lyrics, the sounds everything felt right and thrilling from the start. And we always enjoyed the surrealism art movement, their freedom of distorting reality to create something new. We were eager to add a bit of strangeness into our scripts and this was the perfect project to go full in this direction.
Some directors influenced its conception, Jean Cocteau, Alejandro Jodorowsky for their poetic imagery, but also Alain Robbe Grillet's movie Eden and After which took place in a desert as well. We even added a small funny reference to Ridley Scott's Blade Runner with the unicorn origami. Another movie we cherish.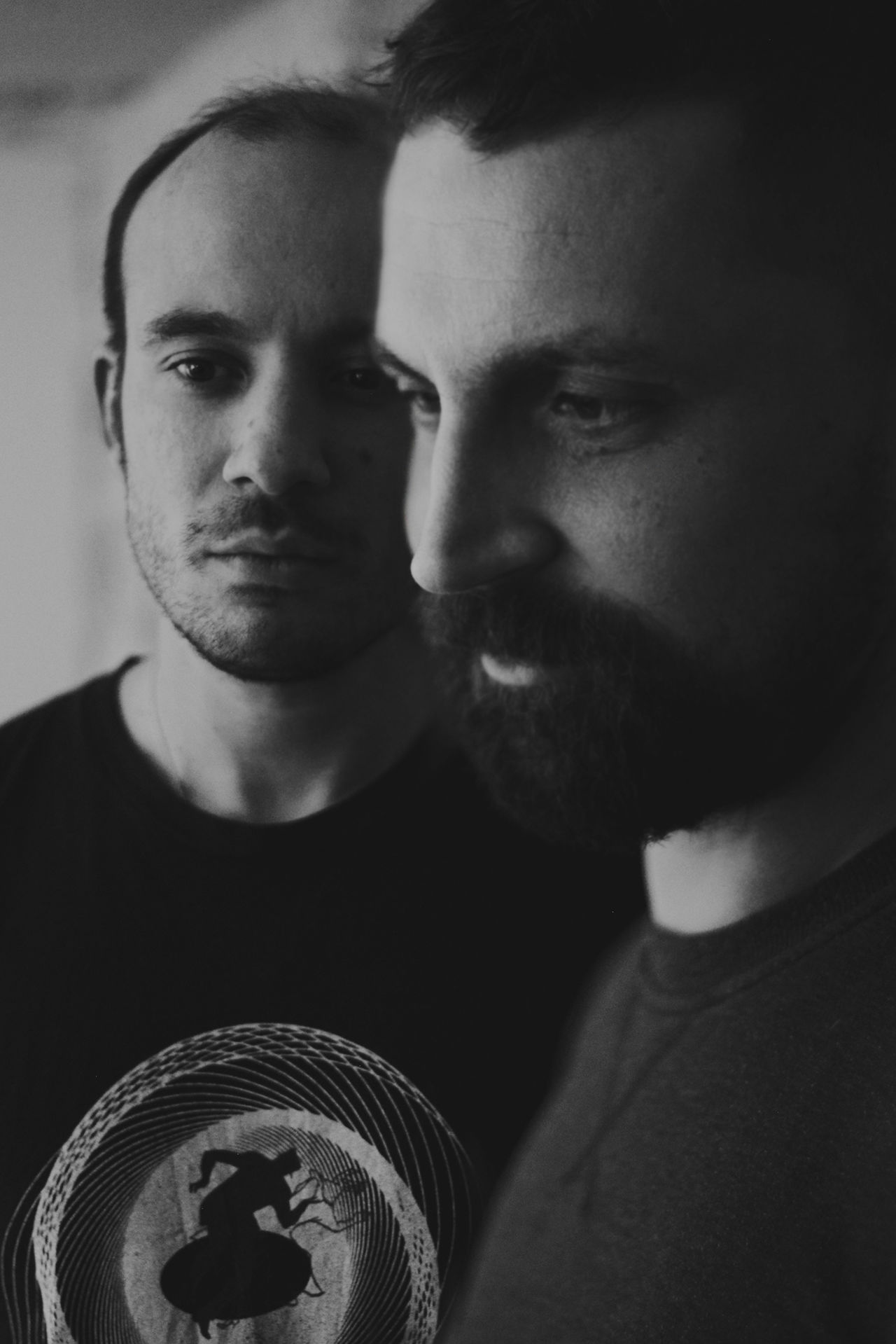 What other directors' work do you admire? What is it that stands out?
There are just too many, but a few have a special place in my heart. I was always very connected to asian cinema from the 90's and it's poetic style. Takeshi Kitano's Sonatine, Wong Kar Wai's Happy Together and if I have to name one director it will definitely be Akira Kurosawa, can't beat the master. Chris on his side loves the work of Ari Ester, Paul Thomas Anderson and Denis Villeneuve. But the appropriate list would contain dozens and dozens of names
Where do you find the inspiration for your projects?
Inspiration comes from every kind of medium and source. Movies would be the main ones since we're both cinema lovers. Photography and literature are also on the top list, over the years we accumulated a pretty decent collection of books. Overall any kind of art form or any personal experience can trigger an interesting idea to develop. There's no limit to where it can come from. The very first produced project we directed was a music video for Beat Assailant_Spy and it started with a wallpaper I had on my computer, a Robert McGinnis illustration who was responsible for many iconic James Bond and pulp book covers. So the idea was just in front of my eyes.
The team was incredibly motivated, talented and kind hearted
What were the biggest challenges you faced in pulling this project together?
We shot the project in Morocco in Marrakech. That was our first shooting there so the main challenge was to gather the right team for the project. So after a few recommendations from friends, we went there and started meeting people. Then it was more about adapting to the work habits and there were a few surprises but nothing that was really damaging for the creative process. The team was incredibly motivated, talented and kind hearted, something we give a lot of importance to in our project in general. So definitely one of our best experience without a doubt.
How long was the shoot and what was the most challenging aspect of the project?
The shoot lasted for two days, the most challenging part was to handle almost every aspect of the production, keeping track of all the costs, Chris was as well the DOP on the project so we learned a lot. There was one stressful moment where the car we rented to head to the desert wasn't actually booked, we lost time and once we arrived in our main set, we had to shoot extremely fast and be efficient every second, running all over the rocky desert. But overall, it worked out pretty well.
Unlock full credits and more with a Source + shots membership.
Show full credits
Hide full credits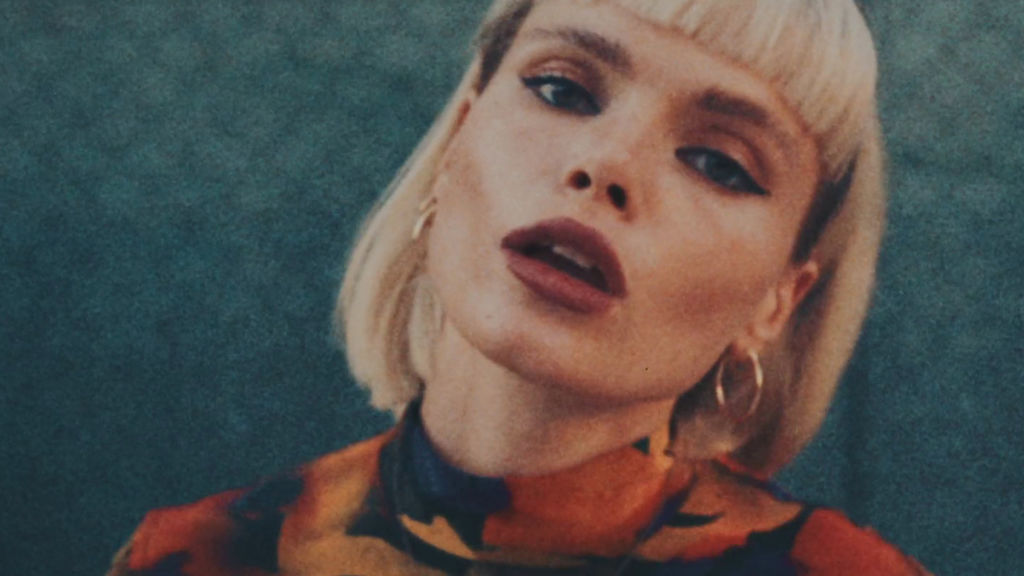 What have you learned during the process of making the film?
That good communication is the key for good results, and surprises, good or bad, always happen in shootings in general, we just have to deal with it, be reactive and keep on moving on. And the key, obviously is to have the right persons next to you, we really have to thank the whole team, our actress Elma Ouidad, Fadila Taha, Omar Idrissi, Samia Yakbah, Youssef Barrada & Julien Foure and our graphic designer Shu Yamamoto. Finally our beloved Berlin based producers that brought us the project in the first place, Massuda Kassem and Frank Hoffmann.
What are your hopes and plans for the future?
For the future, there are two types of projects we would like to work more on, creative fashion films and advertisements in general. Keep on doing music videos of course because it's fun and we just love to work with music. And this year we should be shooting our first short film and in the meantime we are developing a feature film and a TV show. So finding the appropriate partners for all of these will be more challenges to face.
Take a look at Videodrome's shots Unsigned page here.
You can check out some of the amazing work put out by unsigned directors in our monthly shots Unsigned Showcase, here.