Work
Short film shows us the consequences of putting our heads in the cloud
Eddy directors Kevin Roualland and Maxime Dupuy explore the dark side of transhumanism in this animated promo for Canblaster.
Unlock full credits and more with a Source membership.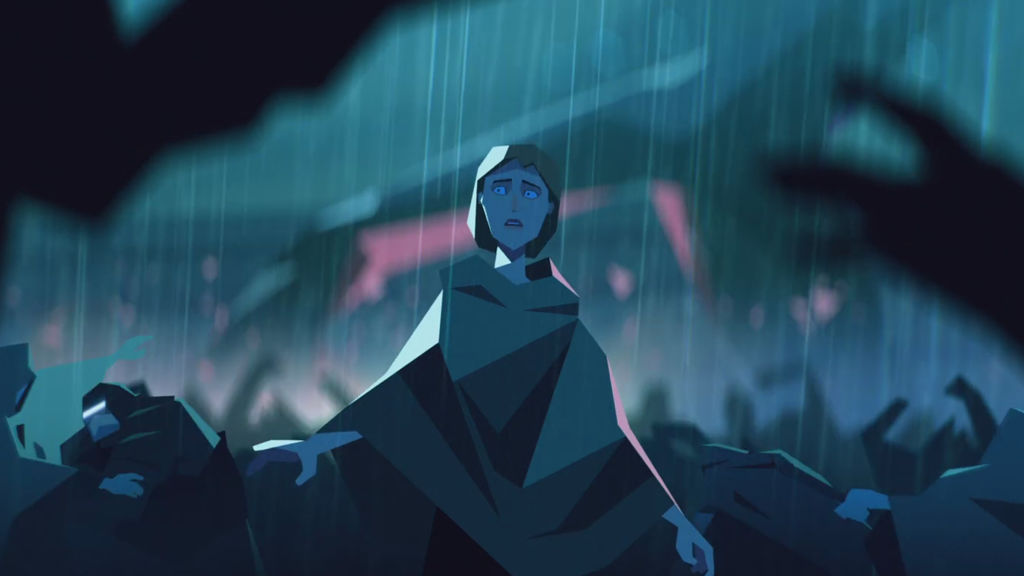 If you've been watching BBC drama Years & Years, you're probably familiar with the concept of transhumanism - the use of technology to enhance human capabilities.
The pinnacle of this man-machine fusion? Uploading your consciousness into a cloud and leaving your earthly body behind, to achieve a sort of immortality. It's a polarising prospect that'll either fill you with excitement or dread, which forms the basis of this brilliant animated short.
A collaboration between directing duo Kevin Roualland and Maxime Dupuy and electronic music producer Canblaster, the film is set in a dystopian future, where the opening of 'Cloudlife' - the first human digitalisation centre - sparks a blazing row between a couple with very different opinions. As a massive demonstration erupts and chaos ensues, can they ever be reunited?