Work
Sent Away chronicles a father's schoolyard years
Student Rosa Fisher's short animated film honors her father's experience at boarding school, shining a light on what it takes to survive through to graduation.
Unlock full credits and more with a Source membership.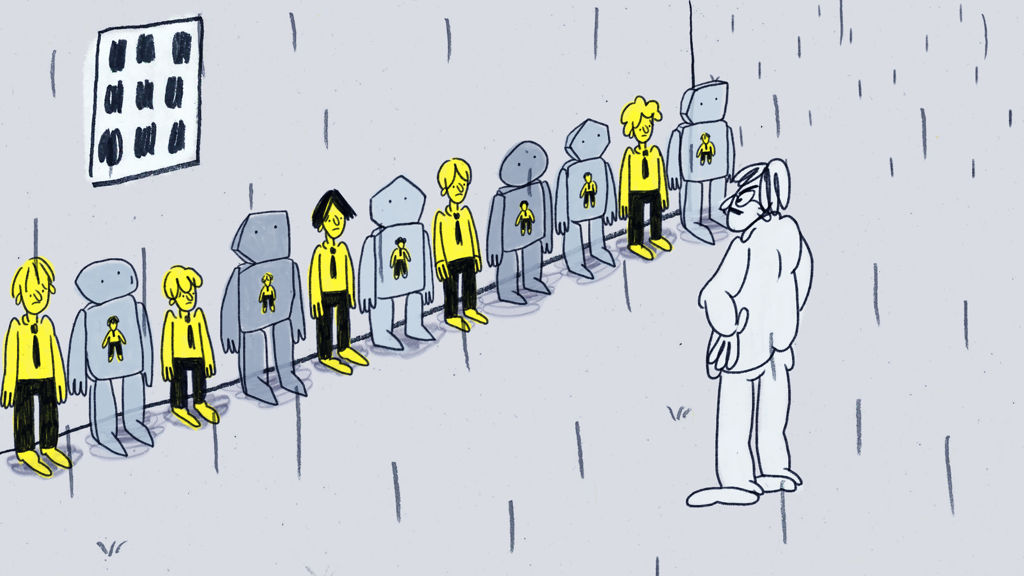 Animated with a limited color palette and narrated by the artist's father, Sent Away looks at how boarding schools change young children.
Following the story of her father's time in boarding school, Sent Away is an insightful analysis of what happens to sensitive children forced to live in strict and dispassionate situations. Using yellow as a symbol of self-expression and confidence, the young boy becomes smaller and smaller, eventually enveloping himself in an icy shell to protect himself from his environment.
Music saves the young boy from becoming totally lost, and the sound design in the piece rises and falls with the protagonist. The animation style is childish by design and expertly made, with smooth transitions, beautiful moments of meaning and repetition, and a fantastic commentary on masculinity. Rosa Fisher captures sadness and success in equal measure, creating a lovely animated film dedicated to her father and the boy he used to be.