Unlock full credits and more with a Source + shots membership.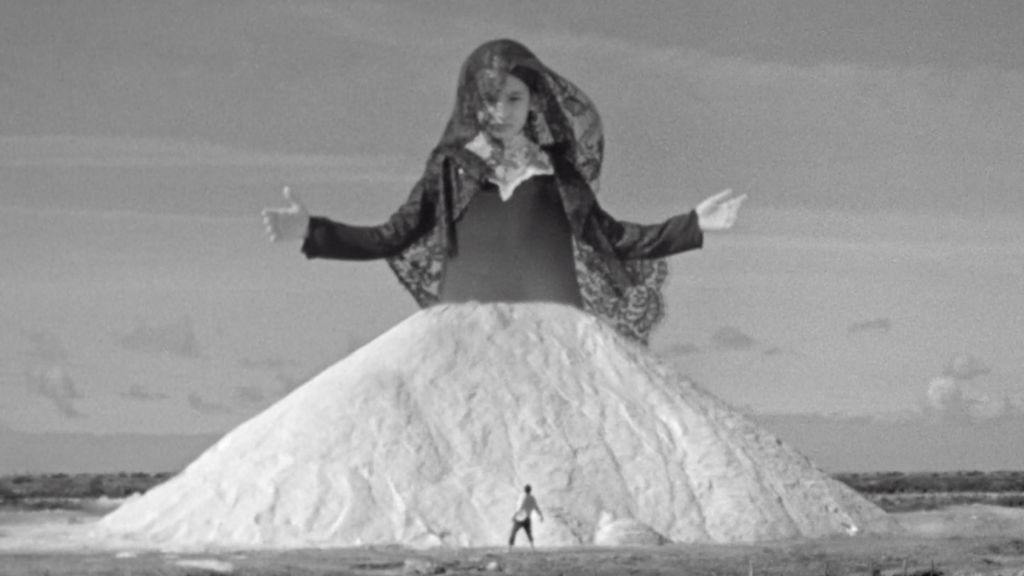 Deliberately released on Friday the 13th, this engagingly strange and spooky video for the track Fandangô de Carmen Porter, tells the strange tale of a father obsessively grieving over a lost daughter to the point where he creates a cult that worships apparitions of her as a young Virgin Mary.

The film is set in a rural Spanish salt mine in the 1950s and was directed with great flair by NONO Ayuso through Landia.
Though the film's emotional moments may at times be overwrought and the story should be taken with a pinch of salt (sorry), the gorgeous imagery, shot in monochrome 16mm, is always engrossing.
Trivia fans: the fandango is a Spanish dance in triple time usually performed by a man and woman to guitar and castanets.