Talent
Rebecca Skinner's secret symphony
Film Craft jury president and Superprime Films co-founder Rebecca Skinner tells Tim Cumming "the best craft is the one you don't feel" and how she'll be seeking that magical symphony that happens when all the elements of film come together
There's nothing subprime about ace producer and Superprime Films co-founder Rebecca Skinner, veteran of the wildest shores of music video (90s and noughties hip-hop and R&B) who this year is stepping up as president of the Film Craft jury at Cannes.
Her nous as a producer for some of the world's most... ahem... singular music stars and the colourful characters who stepped in to direct them should stand her in good stead when it comes to directing a jury of her peers. "Oh yeah!" she laughs, "Although hopefully [I won't be] too bossy. I'm looking forward to it – there's going to be some great work this year."
Ultimately, it's this symphony of everything coming together that's done with an invisible hand that elevates the work. You hear something, you see something, you feel something that just jumps off the screen and stays with you.
Having produced for talents such as David LaChapelle and Terrence Malick – and more recently Yorgos Lanthimos (director of last year's biggest film, The Favourite), with whom Superprime is soon to premiere a short film for MINI – Skinner is well primed to skipper the Film Craft crew on their voyage through the best the ad world has to offer. In those darkened, hermetically-sealed screening rooms far from the white light and lightly chilled beverages of La Croisette, the jury has a daunting viewing schedule in store but Skinner's relishing the opportunity. "If you're someone like me who loves to view work, but in your day-to-day job there are so many distractions that you don't get to sit down and fully view it, then it's a luxury."
Above: Trailer for Yorgos Lanthimos's The Favourite
With a warning "not to ask about dates or measurements" (two useful blind spots there), Skinner provides a brisk tour through her career in film: from leaving Auckland in New Zealand – "when I was much, much younger" – while she was working as a model – "something I fell into and was never serious about" – to her life in LA, where she started at RSA Films and worked as a directors' assistant for many years. After that she joined HSI Productions in 1996, where she launched its music division, Mars Media.
"That was the heyday of music videos," she says. "It was something I had no experience of whatsoever, but I jumped in to the deep end and somehow stayed afloat." She wrangled the work of major-name directors – the likes of Hype Williams, Paul Hunter, Samuel Bayer – and a music star roster that ranged from Snoop Dogg and Christina Aguilera to Marilyn Manson. "It was an incredibly successful business, and a very interesting one, to say the least," she adds – but those old war stories from the front line of VH1 and MTV in their heyday are under lock and key, at least when it comes to print. "Literally nothing is daunting after going through what I went through in music video with the artists of that time. It was a wild, wild time for sure, and a really great training ground. Everything is possible. It was a great, great time. It's not something I could do now, but it was good to be young and have the stamina for that."
Unlock full credits and more with a Source membership.
Show full credits
Hide full credits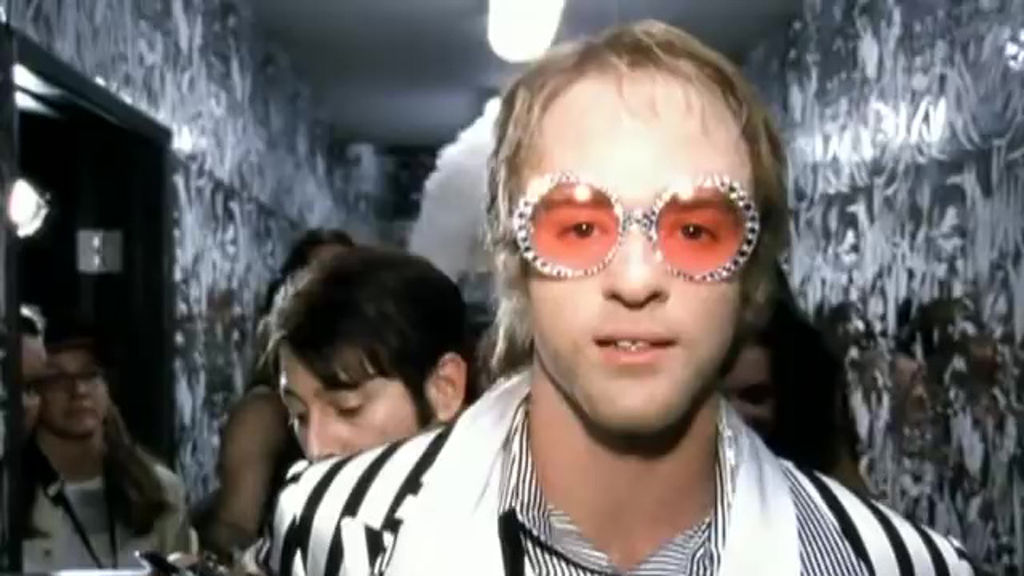 She moved into commercials in the wake of music video's decline, heading up the commercials division at HSI before launching Superprime in the summer of 2015 with HSI's sales MD, Michelle Ross, and former Paramount boss and Oscar-winning producer John Lesher. Together they quickly signed up major talents such as Paul Thomas Anderson, Jason Bateman, David LaChapelle and Terrence Malick, working with brands including Samsung, Google, Smirnoff and Johnny Walker.
Jewels in her producer's crown include LaChapelle's acclaimed 2005 dance documentary feature, Rize, depicting the lives and moves of the clowners and krumpers of South Central LA. She and LaChapelle first encountered these extraordinary street dancers while making a Christina Aguilera video, and dance informs one of her most recent productions, Together, a groundbreaking piece of poetic, immersive VR for Facebook by Terrence Malick, featuring dance duo Lil Buck and Jon Boogz (Movement Art Is) who were themselves inspired by Rize.
"They came up with this choreography they call Together," says Skinner, "that touched on there being a divide, and the wall, and all these incredibly political hot topics." When it was performed at Facebook's HQ, the platform's bigwigs loved it and a VR project was launched. "A lot of VR has you gripping the side of your chair, while this is a more poetic, relaxed experience," says Skinner. "You're immersed with these two dancers and the wall they ultimately break down before coming together." Just as the first silent movies depicted modes of transport advancing rapidly upon startled viewers, so VR will evolve beyond that initial shock-and-awe, and the likes of Malick's Together suggests a strikingly different use of storytelling in that genre.
It's the kind of innovation that Skinner's jurors will be looking for, and talents like Malick are, for her, exemplary examples of the film craft she'll be presiding over at Cannes. "Terrence and I have done a couple of projects together now and that's been an amazing experience," she says, "not only to work with someone who has that talent and is as respected and iconic as he is, but on a human level he is an amazing person to go through the process with. What I love about what I do is that people like David [LaChapelle] and Terrence couldn't be more different stylistically, but they're both complete artists. There's never a dull moment. Terrence is so incredibly generous about the processes. He is so far from narcissistic. It really shows you that, in a world that has become very narcissistic, with Instagram and social media, it doesn't have to be that way. It's a lesson we could all live by."
I don't want anyone in that room who doesn't truly want to be there. You want people's full attention because the work deserves it.
But when it comes to handing out Lions, what is her definition of award-worthy? "Ultimately, it's this symphony of everything coming together that's done with an invisible hand that elevates the work," she says. "You hear something, you see something, you feel something that just jumps off the screen and stays with you. So there are all those elements coming together but you never view the hand that made it. The best hand in craft is the one you don't feel. For me, and for what we are doing, I feel it is about all of those pieces coming together seamlessly. That is when you have the magic."
While the likes of AR and VR are major technological advances when it comes to film craft, Skinner sees the real revolution at the other end of the scale, where content is user-generated on phones and drones. "What you can do with them is pretty amazing," she says. "You've seen seasoned filmmakers embrace it, and a lot of younger filmmakers are now able to express themselves a lot easier."
While that may mean easy access to the means of production, talent is not distributed along democratic lines, but singular ones. "Obviously, the ones that survive and float to the top have something beyond access to a great camera on a phone," Skinner affirms – and it's that "something beyond" that is set to preoccupy her and her jury at Cannes. "I don't want anyone in that room who doesn't truly want to be there," she adds. "You want people's full attention because the work deserves it."
With Skinner at the helm, you can be sure the work, and the talents behind it, won't be let down.