Insight
Production Designer David Mark Lee discusses spinning trains & Spanish galleons
From filling spinning train carriages with 200,000 Post-It notes to wrangling sheep into plastic suits, production designer David Mark Lee is always up for a challenge.
Production Designer David Mark Lee hears that he's been named a creative hero, his eyes shine with gratitude and astonishment. "I'm a creative hero? How did my name come up?" he asks.
The down-to-earth production designer has no cause to be so self-effacing – he's worked with some of the biggest names in Hollywood, including Ridley Scott, George Lucas, Baz Luhrmann and Brian de Palma and created some epic sets, from a sinking Spanish gun boat for Adam Berg's Assassin's Creed IV: Black Flag commercial, to a spinning train carriage filled with 200,000 handwritten Post-it notes for the Galaxy ad Thought Train. For his next job he's building a roller coaster coming out of somebody's garden.
Unlock full credits and more with a Source membership.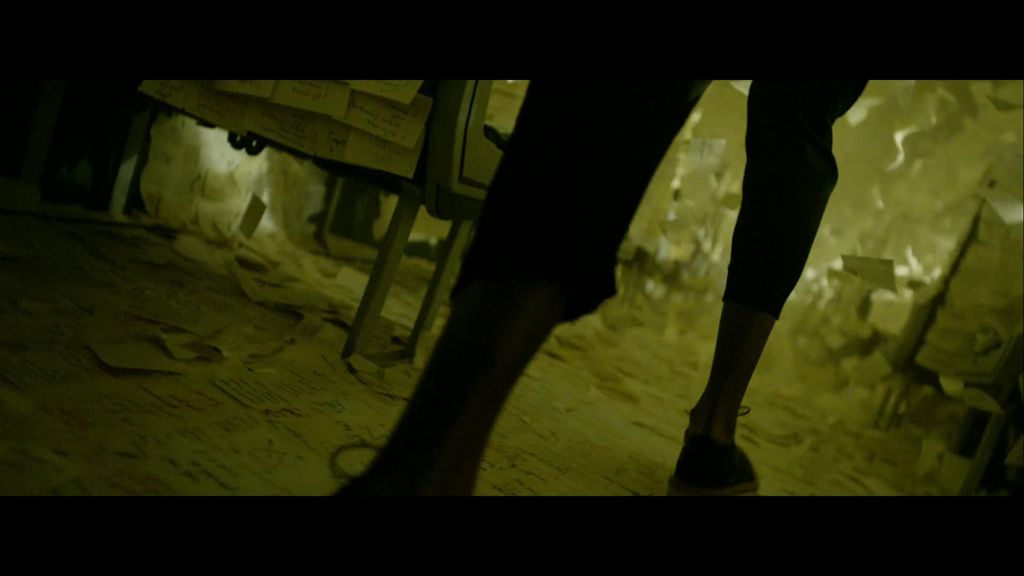 His most recent challenge took him to Ukraine, where he created technicolour plastic sheep suits for Nathan Price's upcoming commercial for Woolmark. "I was on some farm, freezing, trying to catch sheep and put them into these plastic suits," he explains, adding that, while it sounds cruel, the sheep were quite happy with their new garments once they were on. "Each job is mental," he says. "Somehow I seem to land the mental ones."
Somehow I seem to land the mental [jobs].
But Lee's artistic upbringing meant he was unlikely to have ended up in a more humdrum profession. With an illustrator father, the family house in Scotland was filled with drawings. "Everyone just picked up a pencil and joined in," says Lee. His father created comics for publications like Jackie, transforming scripts into visuals, much like Lee does now. "He'd keep funny hours and make us stay up at night watching films," says Lee. He and his siblings joined in with their father's passion for movies, and grew up on a varied cinematic diet: from Hitchcock's Rear Window to Polanski's Dance of the Vampires.
Above: Set drawing by David Mark Lee
Lee went on to study fine art after school. "I enjoyed the process of painting, but it's insular. You're in your own world," he says. "I like working with a team and exchanging ideas with people." He suspected that film, which he considers to be a form of fine art but just "moving", might be a more collaborative way of expressing his creativity.
"I thought, 'I'm going to be really clever and write a thesis on the relationship between fine art and film."' His cunning plan worked, and through his research Lee was introduced to various film production designers.
Let loose in a sweetie shop and moved by red shoes
He embarked on a steep learning curve when he landed a job working on David Fincher's Alien 3. "Working for [film director/production designer] Norman Reynolds, with Oscar winners in a top art department, you had to up your game!" he says. But the experience was exhilarating. "It was like a big sweetie shop," he says excitedly, his soft Scottish accent suddenly becoming more pronounced. "You realise you can do anything and everything within a framework for the camera. And that's what I learnt – that the camera is everything."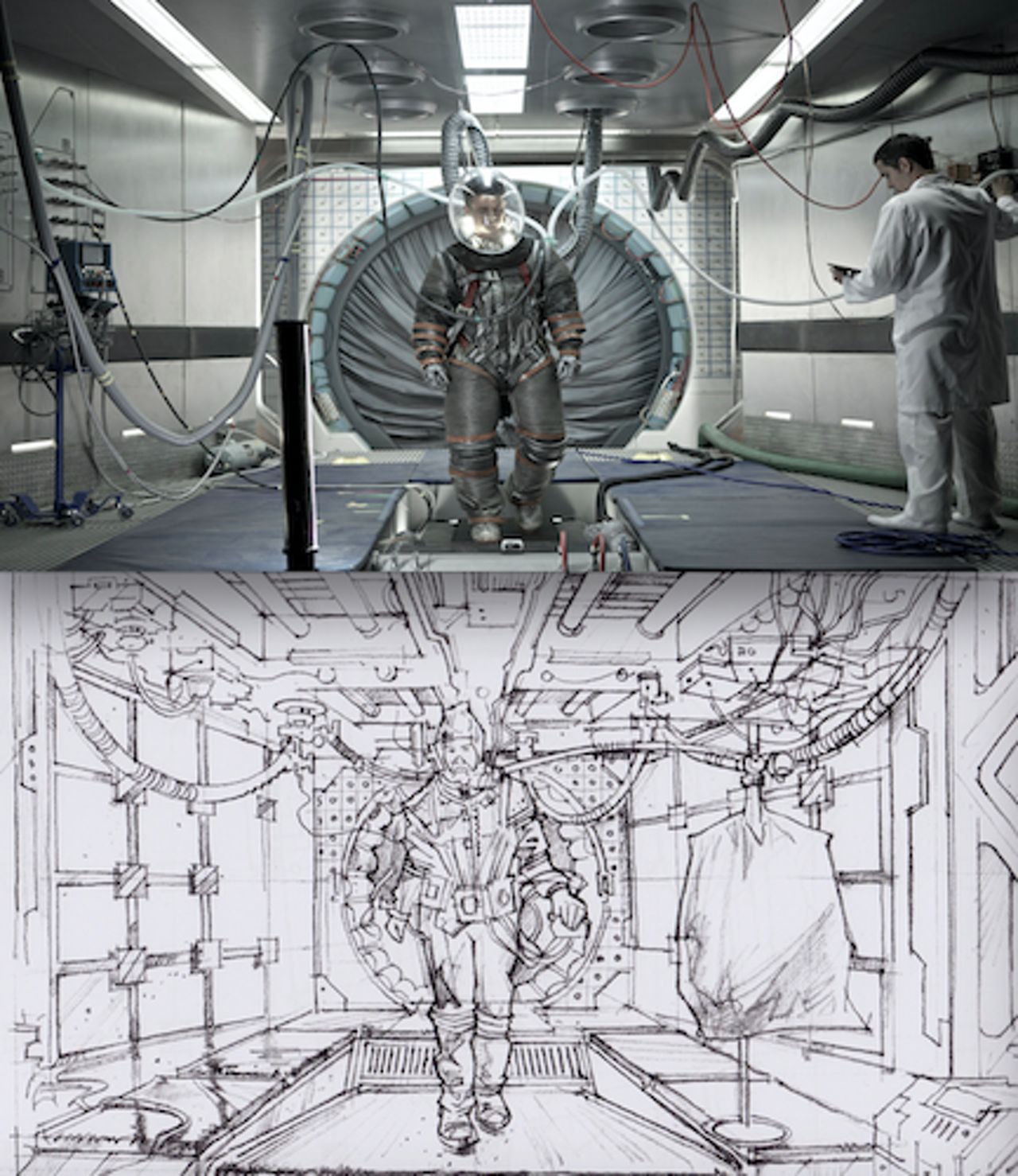 Above: Set design for Transmission (2012)
The work of the early 20th century Warner Bros. art director Anton Grot was a major influence. "He was an incredible draughtsman and designer. And he would create these huge sets, but it all came from his drawings, the end of a pencil," says Lee, who still prefers to use the old-fashioned pencil himself. "It's a quick way of working. All these wonderful visual pieces, like Hein Heckroth's sets in The Red Shoes, are all designed by production designers who could draw."
Lee's creative heroes are changing all the time as he finds new ones. "I enjoy European filmmaking, it's experimental. But I also think Wes Anderson's Isle of Dogs is beautiful," he says. "I love the colour and use of texture." He recently watched Peter Hall's 1970 film Perfect Friday. "What a great rounded bit of filmmaking that was," he says. "It's a bank heist film that was designed by a guy called Terence Marsh and the interiors are just stunning. A frivolous, sexy period film."
You realise you can do anything and everything within a framework for the camera. And that's what I learnt – that the camera is everything.
With younger generations becoming increasingly visually literate, Lee believes we can look forward to a future filled with more creative luminaries. He points out Somesuch director Aoife McArdle, whom he recently worked with on the Honda spot Ignition, and who launched her first feature-length film Kissing Candice at the Toronto International Film Festival last year. "I'd like to see more commercials directors that I've worked with stepping up and doing long-form pieces," he adds. "They are more than capable of it."
Lee is hoping to make a film with his wife Poppy Luard, who is also a production designer and has worked on Wes Anderson's Fantastic Mr Fox and Tim Burton's Corpse Bride. "There are a couple of projects we're developing," he says. Once again, his house is filled with drawings.