What's the best promo you've seen recently and why?
Kelly Lee Owens - On, because I love dogs, I love my Dawgs and I love my dogs, and this video is about the journey of someone with their dog and (spoiler alert) what seems like something quite sad in the end.
It's rather simple which makes it all the better. Not a ton of cutting and over grandiose shots for fluff. Lets the music and the imagery marry in a very natural symphonic way. But if you are someone who's experienced love, loss and letting go this will hit you all in the feels and also make you ask a bunch of questions of not only the video but maybe your own self. And any video that can get you to one, appreciate the track, two, have you watch the whole piece, and three, have some sort of impact on you afterward has achieved a lot in our distracted culture.
I give this video 5 PAWS Up.
Unlock full credits and more with a Source + shots membership.
What's the first promo you remember being impressed by?
As far as early videos that impacted me as a person… The one I always say is Pearl Jam - Jeremy by Mark Pellington.
Growing up in Seattle, Pearl Jam and Nirvana were everywhere, and I'm just emotional. I remember it addressing some real shit and not just glamorizing the artist. Like suicide and gun violence in schools. For such a big artist to use their platform to take on any issue, especially guns in America, in any way, albeit shocking, was profoundly impactful on me as a kid in the early buds of my journey as an artist and human.
Basically, use your voice to do more. I try and can only hope I can do that in any way on every project I take on, whether that be in the story, casting, crew, costuming... try and make a difference.
Unlock full credits and more with a Source + shots membership.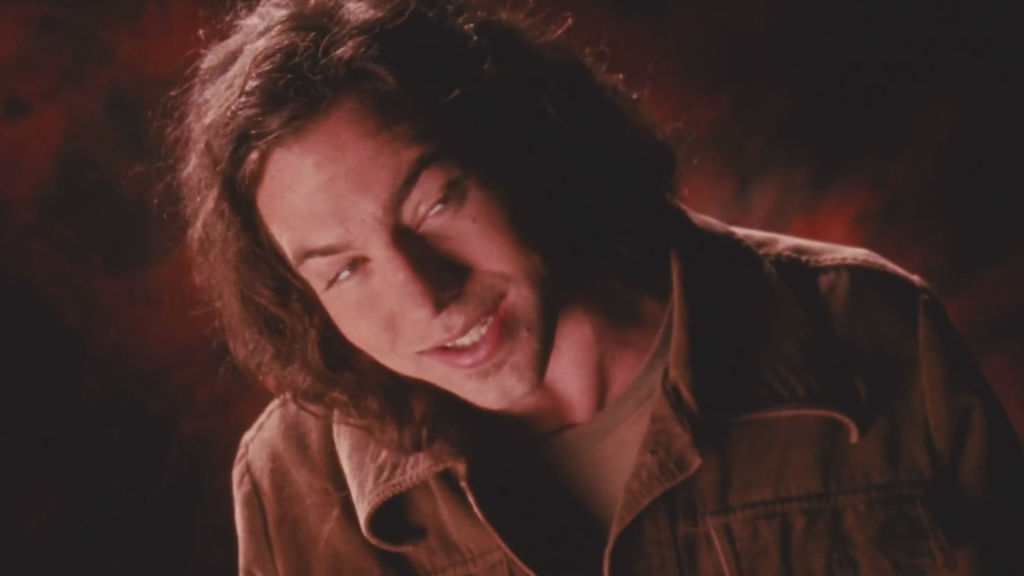 And what's your all-time favourite music video?
The Blaze - Territory, without a doubt.
This video is more of a film and the music, the score. But to tell the journey of the Algerian Diaspora into France and then the eventual homecoming. Man this video is so powerful for anyone let alone someone like me who has a recent familial immigrant past.
It's so personal yet universal and demands an active viewership. On so many levels. A unique peek into an experience that requires a personal reflection of your place in life. How fortunate a lot of us are. Like we won the lottery to be born with options and our daily bullshit is not that big of a deal when our families left their homes, many in poverty, to find better. Man, this video really blew me away, made me want to call my mom.
On top of that it's gorgeous visually. And the track thumps. I dare you not to watch and not move some part of your body at 2:20. I dare you.
Unlock full credits and more with a Source + shots membership.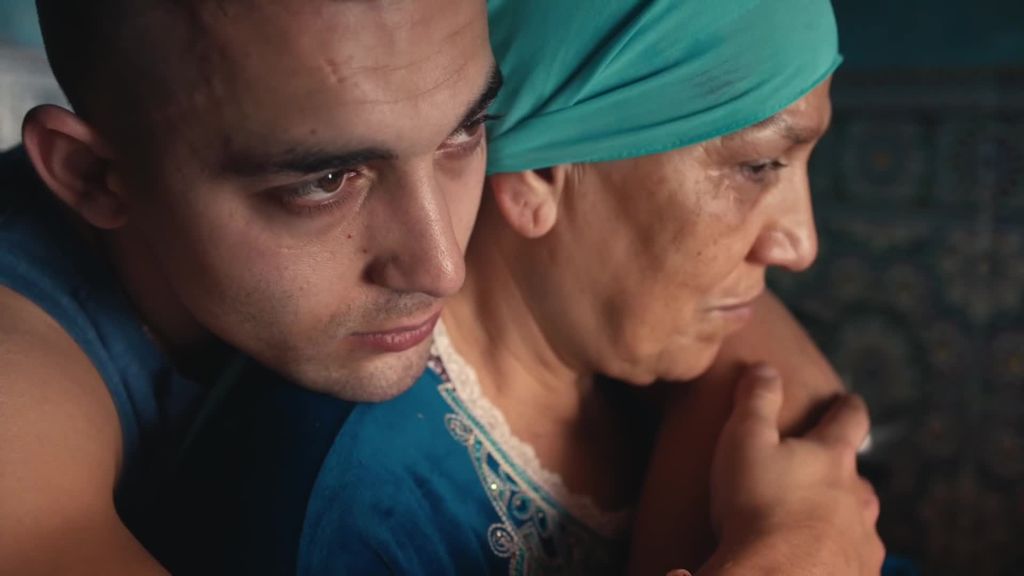 What other directors/artists do you look to for inspiration?
Spike Lee, his cinematic style and point of view had a profound effect on my visual style as a filmmaker. Always outside the box with how to be narrative and have style as well as telling stories of those that are not typically put on screen. Clockers for example, may seem typical as a story but Strike goes against all the stereotypes of what a character like him has been shown as in film. Some of Spike's more heightened filmmaking style, shot selections and visually saturated color palettes really informed a lot of my music video work.
Benoit Debie, Spring Breakers, Innocence, The Beach Bum, Irreversible, Lost River, Enter the Void to name a few. Films where maybe the story is not that great, but the visuals you will always remember. Well except Irreversible, the whole film shakes you. As a DP, his visual technique is always so consistent and clear and has informed a lot of the visual choices I have made in my video work over the years and I can only hope I continue to bring into my narrative and commercial work. Benoit is a genius of his craft.
I mean just watch this whole thing… He even makes a braided up James Franco look dope and James Franco is not dope.
Matthew Libatique, as a Filipino-American, Matthew Libatique is one of our only heroes in film doing it at that rarified A1 level. He's down to earth, talented, has the same spiky Filipino hair I've had from time to time and transcends his ethnicity. Mans is a G. And Black Swan and Requiem for a Dream are like visual masterpieces and he shot TQ's - Westside and if you from the West Coast, that song is that fire.
And I've been really into this book A Different Mirror by Ronald Takaki, it's about different experiences of immigrants into America and has me running circles around my head trying to imagine new faces and stories that I can try and put on screen in any way possible, whether that's narrative, commercial or promo.

What are you listening to at the moment?
Future Islands, Beach House, specifically on the sea. If you lie on the floor, look up at the night sky and play that song and when the guitar comes in if you don't feel some kind of way you're not a human.
Also Q Lazzarus - Goodbye Horses. Save the Buffalo Bill reference this song is amazing and I guess the lady is now a bus driver. Hope she knows how dope her track still is.
Maybe some Jack Harlow, Crystal Castles, The Blaze, Shabazz Palaces, A.CHAL for sure, Jai Paul, 6Lack, Saint JHN, Joey Bada$$, Blackbear and Shotta Spence.
Lastly the weirdest and best is I somehow got back into Chopped and Screwed (late pass) music and the new Harry Styles Chopped and Screwed is sublime. Even the 1975 And Bobby Caldwell.
What's your favourite bit of tech, whether for professional or personal use?
Crazy to say this because our phones can be so detrimental to our mental health, but in these wild times, my cell phone.
But for someone who has experienced incredible loss in their life on top of Corona stuff, my phone has become a really helpful way to stay connected to the friends and family I still have in a simple way. Just a call, text or FaceTime away and you feel connected again.
On top of that the camera on a cell phone now no longer looks like a potato, so I can shoot references, take video that's actually kinda fire and use it for professional things.
I still try to limit social networking or news apps cuz doom scrolling can get a guy down in the dumps, LOL. But I def appreciate this little pocket camera time sucker more than ever.
What artist(s) would you most like to work with and why?
Blackbear - this guy drips swag, but I think his visuals need something more. The music is always fire too. You never know what their goals are as an artist but as a fan and a filmmaker I know he could use a little bit more artistic edge. I know I could bring that with his vibe.
Beach House - the music resonates with me. It's emotional, story driven, atmospheric and can go in so many directions. Open to interpretation, something any filmmaker would love to have the challenge of crafting an idea for.
Shabazz Palaces - Ish always has abstract fire visuals and I've always wanted to link as we both Seattle guys so it only seems natural to one day make something saturated with dutch shots and some impactful culture.
Washed Out - his music is so made for a visual narrative where it almost feels like a film with a perfect score. And the filmmaker in me can't help but want to create something with that and his new album is front to back sublime.
Lil Mosey - he's from my hometown doing some dope stuff but def his visuals could use a bit more atypical creativity.
Unlock full credits and more with a Source + shots membership.
How do you feel the promo industry has changed since you started in it?
I think the gap of the haves and have nots has become bigger and bigger. Almost a direct reflection of the film industry in a way. You have a handful of huge videos and then only really indie sized stuff, but not much in the middle.
I think when I started I was fortunate to work in the middle somewhat after starting super indie, but never fully jumped to huge videos instead switching to commercials.
Where do you see the music video industry being in five years' time?
As equipment becomes better and better and cheaper and cheaper I believe the do-it-yourself nature of videos will become more present. Shooting things on your phone, a handycam, a potato is kinda dope now, and I'm sure people will find newer and cheaper ways to make good videos and content. And hopefully, more people of color will get their shot. That is a hope of mine, in the next few years, but who knows.
Tell us one thing about yourself that most people won't know…
At one time I was the president of a black fraternity when I was in college…. Ice cold.