What's the best promo you've seen recently and why?
I think the best I've seen recently is FKA Twigs - Cellophane. The perfect blend of a great song, strong performance, and surprising narrative. I'm a big fan of Andrew Thomas Huang's work. I just love the way his mind works. Also, the new video for Pink Noise (still unreleased) is a banger. The video isn't out yet but the trailer they just launched definitely sets the tone.
Unlock full credits and more with a Source membership.
Show full credits
Hide full credits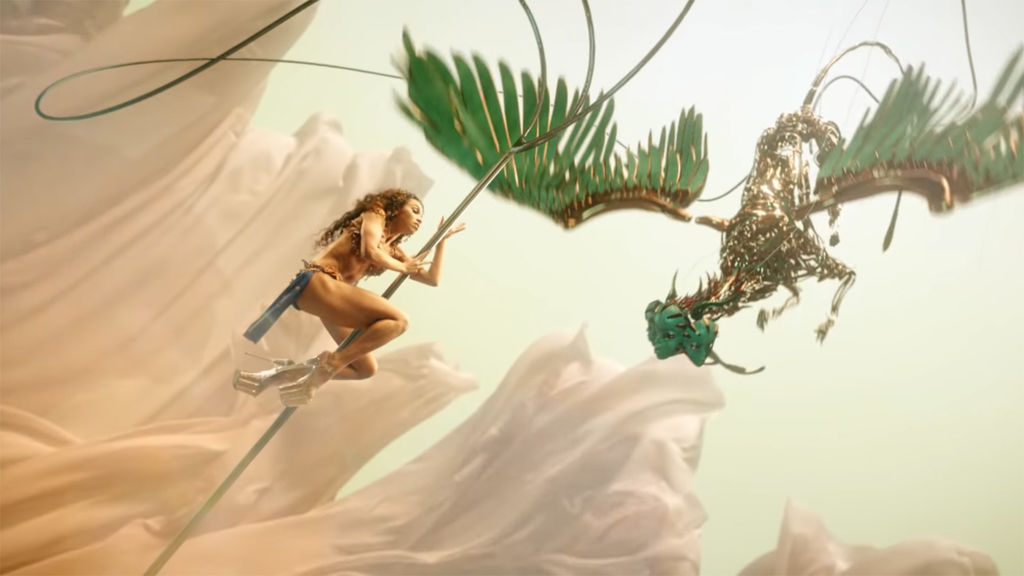 What's the first promo you remember being impressed by?
By far Michael Jackson - Thriller.
The level of this artistic piece is still unmatched.
And what's your all-time favourite music video?
That has to be MIA - Born Free directed by Romain Gavras. Everything about this video is on point. The track, its message, and the striking visuals. A modern-day masterpiece that never gets boring.
What other directors/artists do you look to for inspiration?

These are mostly painters; Michael Borremans, Noah Davis, Marlene Dumas, Gerard Richter, Paula Rego, Ferenc Pinter, Salvador Dali.
What are you listening to at the moment?
As guilty as it sounds, I'm really enjoying the previously unreleased material by Radiohead that almost got leaked by a hacker.
Most of the tracks are raw sketches with some low-fi recordings but you can really sense the focus the band puts into their music. Hearing them experiment That raw edge is what makes it work!
What's your favourite bit of tech, whether for professional or personal use?
My MacBook Pro for sure. Can't live without it!
What artist(s) would you most like to work with and why?
That would probably be Kanye West. His creative spirit is endless. I'm just very curious to see what we could create together. Must be something mad.
How do you feel the promo industry has changed since you started in it?
I feel like we live in a time where the promo industry has become such an important asset for both directors as well as artists. Nowadays it's a 'must' to have music videos on your reel that showcases your signature style. Plus, it's a great way for commissioners, record labels and creatives to discover new talents. If a music video does well with the big crowd and it gets in for some awards then this could be a great boost for a career in music, advertising or film. The only downside I recognize nowadays is that it's hard not to get lost in the web of social media with all the glam that comes with it.
Where do you see the music video industry being in five years' time?
Good question. It will not change a lot except for our limited attention span, which would be way shorter! So I guess that means we're going to see more (interesting) music videos. That's a good thing!
Tell us one thing about yourself that most people won't know…
I have a big fascination for African science fiction cinema since I was a child.