Inspiration
Playlist: Edie Amos
We chat to Kode Media director Edie Amos about Jacqueline Wilson adaptations, live music films and the evolution of Sofia Coppola.
What's the best music video you've seen recently and why?
Mette - Mama's Eyes by Camille Summers-Valli is a true work of art; all the elements came together to make pure magic. I love Summers-Valli's films, and Mette is a superstar, I went to her first gig the other week, and she was made to be on stage.
Little Simz - Point And Kill by Ebeneza Blanche. I would probably put all of Little Simz's videos on my list of favourites because I think her energy on camera is always unfaltering. I love the styling, characters, and grade, particularly in Point & Kill. If it were a trailer for a film, I'd be watching it, it feels well-developed and intriguing.
Similarly, I love Sam Taylor's video for Grian Chatten - All Of The People. It satisfies my love of theatre-style filmmaking, it reminded me of one of my favourite documentaries, Reconstructing Utøya. I was drawn into the characters quickly and wanted to know more about their stories. They pulled off the simplicity so well, I would have also watched the feature film version if it existed.
What's the first music video you remember being impressed by?
Spice Girls - Wannabe impressed me as a kid, I just remember thinking they were the coolest. Interestingly, watching it back now I feel like it's actually influenced my style as a filmmaker. It's a one-shot (or faux one shot, actually as there's a couple of hidden cuts in it), where the shot develops, perfectly encapsulating the chaos and energy of the girls. I love the power of one-shots and the storytelling the camera can do when left without cuts, it's one of my favourite ways to work.
I loved reading about all the drama with the label after they delivered the video, they hated it! They thought it was messy, dark, imperfect and even offensive, all the reasons why I think it's perfect. The band refused to can it and it went out as it was, we love to see it.
In terms of impressed from a filmmaking perspective, Beyonce's visual album Lemonade came out when I was at university and since then I've wanted to make a visual album. It would be a dream come true to work with an artist over a long period of time like that, crafting a whole world and making a literal movie with them.
Unlock full credits and more with a Source + shots membership.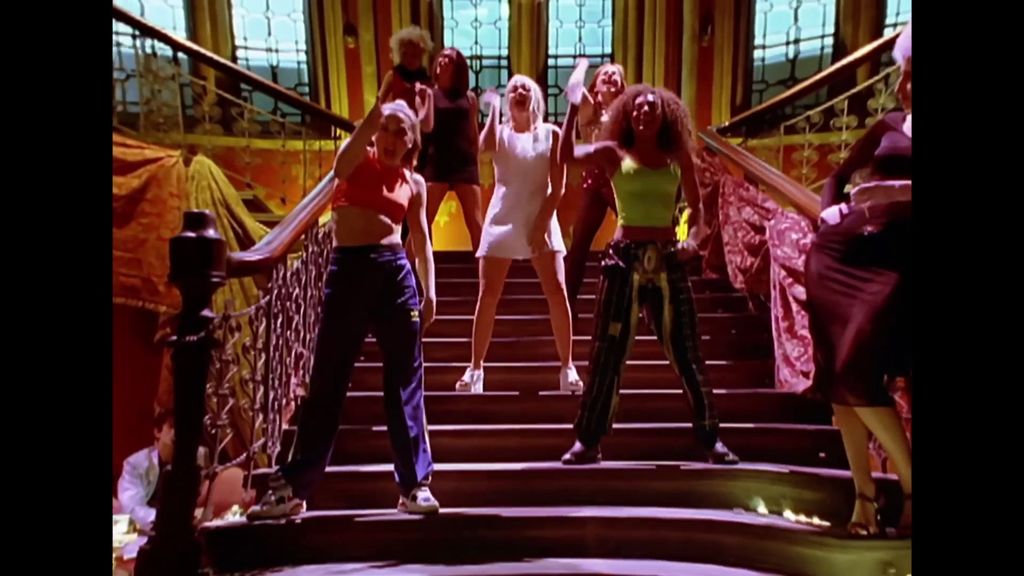 And what's your all-time favourite music video?
OK Go - I Won't Let You Down. It's an incredible one-shot video shot in Japan by director Morihiro Harano and choreographer Airman. Watch the Interview with Damian and Tim after to see how they did it, it's wild.
Unlock full credits and more with a Source + shots membership.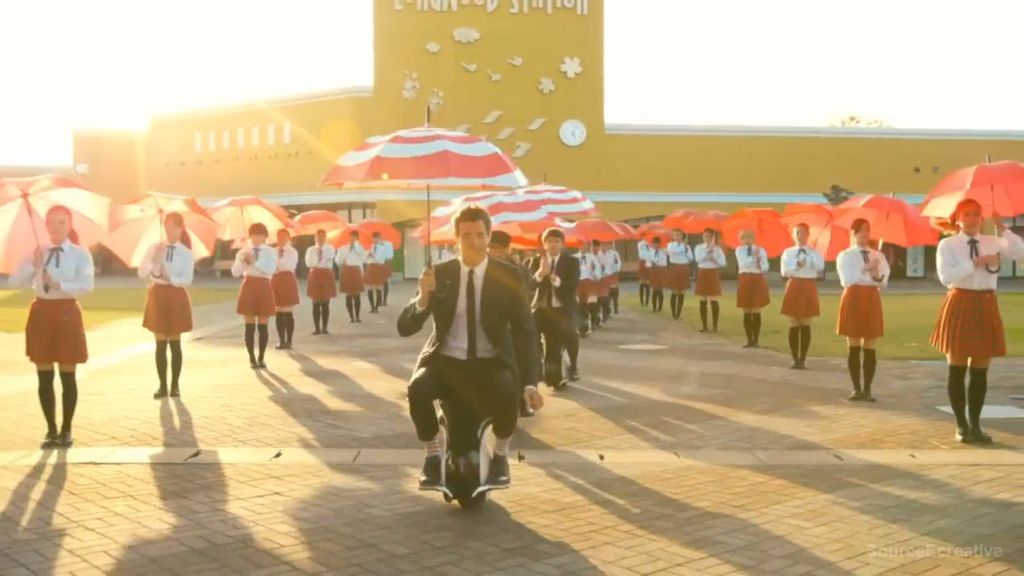 What other directors/artists do you look to for inspiration?
I've been naturally drawn to female directors since I was young, Sofia Coppola's Virgin Suicides was one of my all-time favourite films when I was full of teenage angst. Air did the whole soundtrack, and their video for Playground Love is scenes from the film. That song transports me back so vividly to being a kid. That's another dream of mine, to work with an artist on a feature project, it would feel like a full circle moment after spending my early years making videos for musicians, and then one day them working with me to make songs for my film. The evolution of Sofia Coppola's career, with Lost In Translation and then Marie Antoinette is very cool, she's not limited herself to a genre or style. Then of course Andrea Arnold and Greta Gerwig - I couldn't not mention both of them.
Petra Collins' photography has always inspired me, her ability to capture youth culture and intimacy has always been brilliant and now her work as a director follows a similar intimate, and well observed style.
I will always be grateful for Agnes Varda's films, she's made so many and they're all so timeless and beautiful. Jacquot De Nantes is a personal favourite. I think Es Devlin is incredible, it would be a dream to work with her one day.
What are you listening to at the moment?
Omar Apollo, Cleo Sol, Pale Jay and Yaya Bey are in my WFH playlist currently.
What's your favourite bit of tech, whether for professional or personal use?
I'd have to say my laptop, I would always rather work from it rather than my iPad or phone, I've just downloaded Notion to organise a mega new project I'm working on and it's great. Although I tell everyone I meet who has an iPad to download the app Paper, it is my absolute favourite for project organisation and workflow and is the best for my half messy, half organised brain. Watch the explainer videos to get the most out of the app (this is not an AD lol).
What artist(s) would you most like to work with and why?
Rosalía seems to really care about her visuals, they are all so considered and clever, she integrates social formats in smart ways and everything from her music videos to her tour visuals are stunning. While we're on the big names, I would love to work with Harry Styles, Billie Eilish and Olivia Rodrigo one day.
I would also love to film a live session with Billy Joel who's music is so cinematic and nostalgic to me. A lot of my ambitions for collaboration seem to fit with the US, so I'm exploring options to make my way over there at some point soon!
Unlock full credits and more with a Source + shots membership.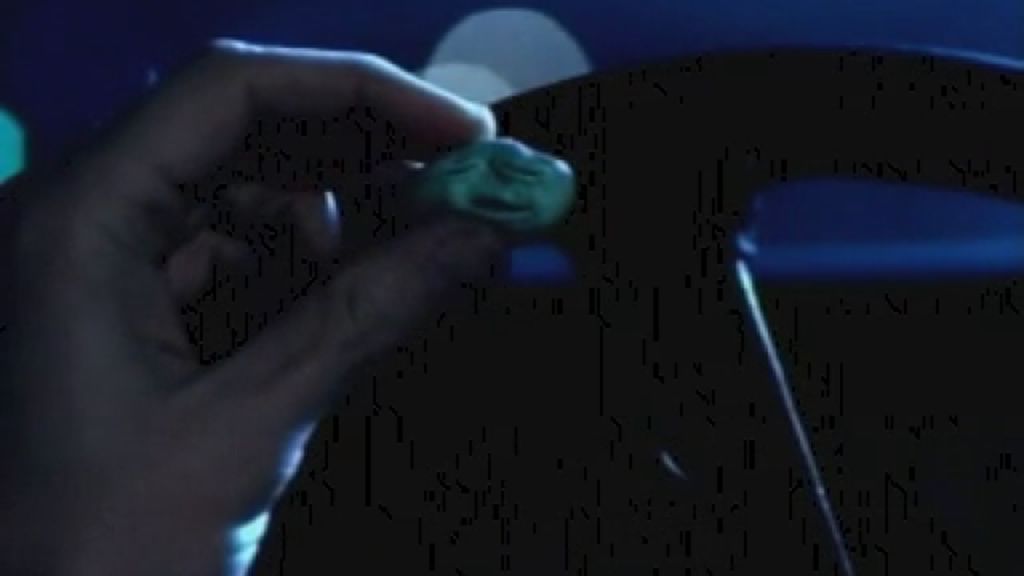 How do you feel the promo industry has changed since you started in it?
I think I could speak from a more informed place about the live music industry, as I've definitely noticed a change in that world in a few short years. During the pandemic, labels commissioned loads of live music films as no gigs or tours were happening. This allowed for inspiring, ambitious projects to be made, where the genre of live music films was elevated and pushed in new directions, essentially making immersive, interactive live streams that brought the concert to the viewer at home. I'm thinking of the Dua Lipa and The Streets ones in particular, I loved them. But I also got a chance to make some myself for Bastille and Lauv, two of my favourite projects of lockdown.
I can see why people might not feel there's a need for those films now, but I was so excited at the prospect of making more of those. I guess it satisfied my visual album desire; I was able to make feature-length films that took album concepts and brought them to life in ways more developed and considered than a single-track live session or music promo.
Creating these epic, longer-form projects throughout an entire campaign with artists can sometimes allow for the best output, where directors can work more as creative directors to create a collaborative, cohesive body of work that honours the artist's record and stands the test of time.
Unlock full credits and more with a Source + shots membership.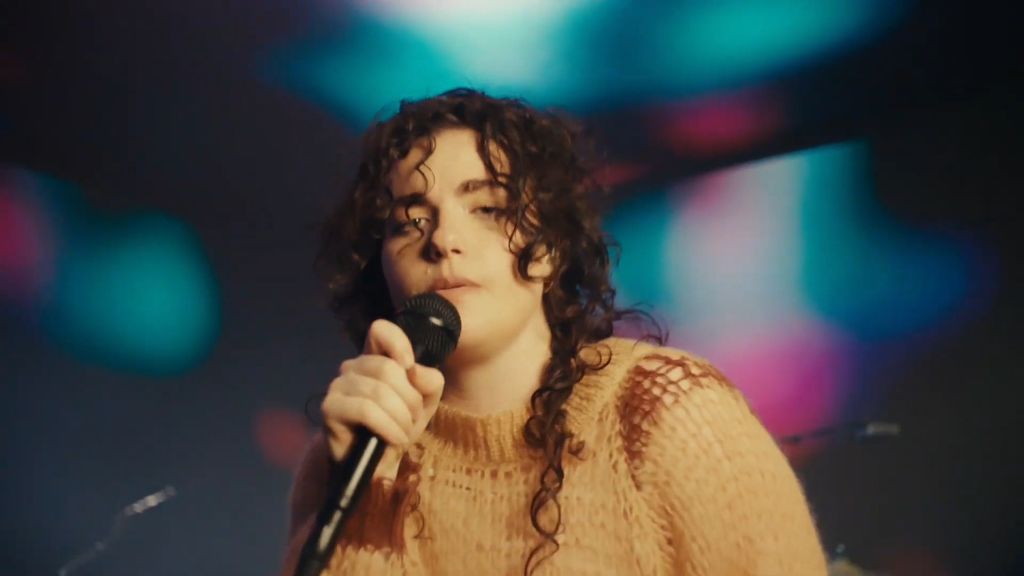 Where do you see the music video industry being in five years' time?
If I'm thinking optimistically, I personally would love to see more of these longer form briefs out there, not necessarily live music streams, but inspired by the concept. Turning albums into films!
The promo industry is vital for new filmmakers and it's really hard to find success in it currently, I would love to see a bit more transparency in the process to make it fairer, particularly for independent, unrepped directors. I think at a base, directors should always be informed when they've not be successful. It's wild the amount of times, after spending days on pitches, that I've been ghosted! All the work Ian Pons Jewell has done is fantastic and it would be amazing to see more progress to keep the art form viable as a career choice.
At the minute, I know a lot of directors that want to get out of music videos, which is understandable but sad. I haven't directed nearly as many promos as I'd like to, so I'm sticking around for now, but I would love for the industry to get back to a place where directors, producers and production companies don't feel like they have to grow beyond music videos. How great would it be if it's was viable for us all to be making music videos alongside our other projects until we die.
Tell us one thing about yourself that most people won't know…
That my biggest career goal in life is to direct a Jacqueline Wilson adaptation, scored by Self Esteem. Watch this space!