Inspiration
Playlist: Bradley & Pablo
We chat to the PRETTYBIRD directing duo Bradley & Pablo about girls signing songs down the telephone, iphone obsessions and a song they recorded together...
What's the best promo you've seen recently and why?
Pablo: Andrew Thomas Huang's video for FKA Twigs - Cellophane is so crazy beautiful and amazing and every time you watch it it gives you more. We saw him present it at a talk where he guided us through the making of and his process and it was just really incredible.
Bradley: Same!
Unlock full credits and more with a Source membership.
Show full credits
Hide full credits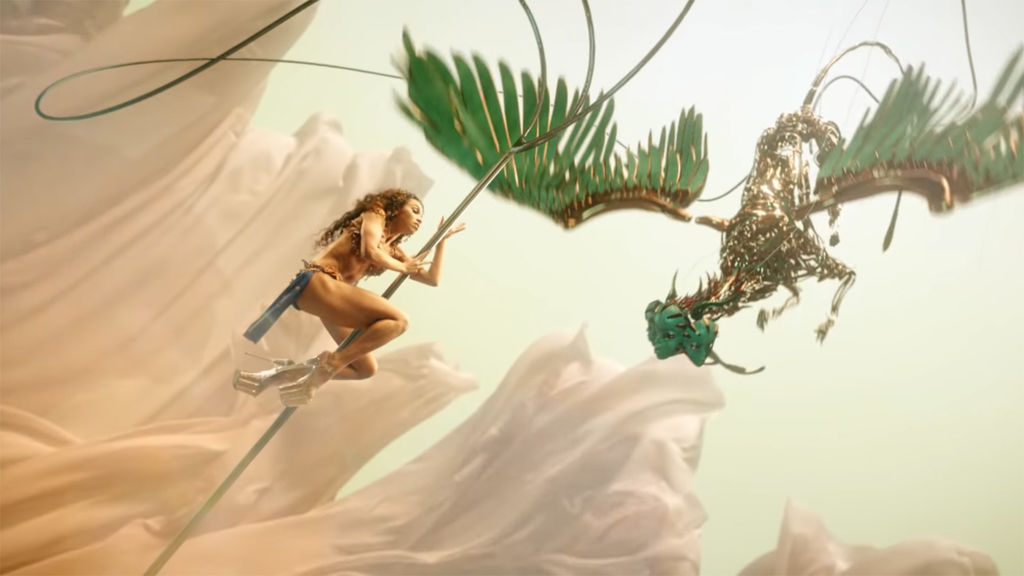 What's the first promo you remember being impressed by?
P: I was definitely very moved by S Club 7 - Never Had A Dream Come True... I had just moved away from Scotland and two girls I was in love with sang it to me over the telephone so I found the snow falling on their smiling faces in the music video to be very emotive. But then also maybe Sum 41 - Fatlip, I was always impressed by how many cool friends they had and also their video for in too deep because of the amazing flips and I remember thinking the empty pool was the coolest thing ever. Linkin Park - One Step Closer, when it rains and the statues come to life that is fucking sick too.
B: MTV was noticeably absent from my life growing up and free music channels came to my remote area late so I only really came to appreciate music videos later on and by that time I was emo and would only listen to The Smiths and their videos aren't that captivating… But the time I remember being most impressed by a music video was when I watched Bjork - All Is Full of Love. I discovered Chris Cunningham's work while I was at art school and my eyes were very much opened to the gravity of what you can achieve with a music video. It has been a continual source of inspiration to me since. The video is so moving and what he did with CGI is insane and amazing given it was 1999! Kanye West - Power by Marco Brambilla also had a very influential effect on me and finally as my taste widened into pop videos it would be unjust not to mention Nicki Minaj - Superbass which shaped the beginnings of our venture into pop promos.
And what's your all-time favourite music video?
B: Bjork - All Is Full of Love for concept and visual, but then performance video goes to Kylie Minogue - Slow.
P: I'm still working on an answer to this it's too hard to pick.
Unlock full credits and more with a Source membership.
Show full credits
Hide full credits
What other directors/artists do you look to for inspiration?
B: Conceptually I have found that the longest lasting inspiration for me comes from generally from books. José Saramago, Italo Calvino, Chuck Palinchiuck, JG Ballard. Then in cinema I love everything Charlie Kaufman touches and Tarantino. I am also hugely inspired on another level by Ava Duvernay, whose stories blow my mind and make me rage - namely When They See Us and hope that we can one day bring an element of activism into our work too.
P: I'm Just going list some people whose work I'm finding exciting and have been looking at right now that has no doubt shaped the things I've been thinking about and making: Ryan Trecartin, Frederick Heyman, Kito Muñoz, Di Petsa, Dazed Beauty as a whole platform, John Carpenter, Wes Craven, Dorian Ulises López Macisas, Magali Reus, Cory Doctorow's Radicalized, JG Ballard's High rise, George Henry Longly, Fear Safe, Olivia Erlanger and Luis Ortega Govela. This is by no means exhaustive and is ever changing!
Unlock full credits and more with a Source membership.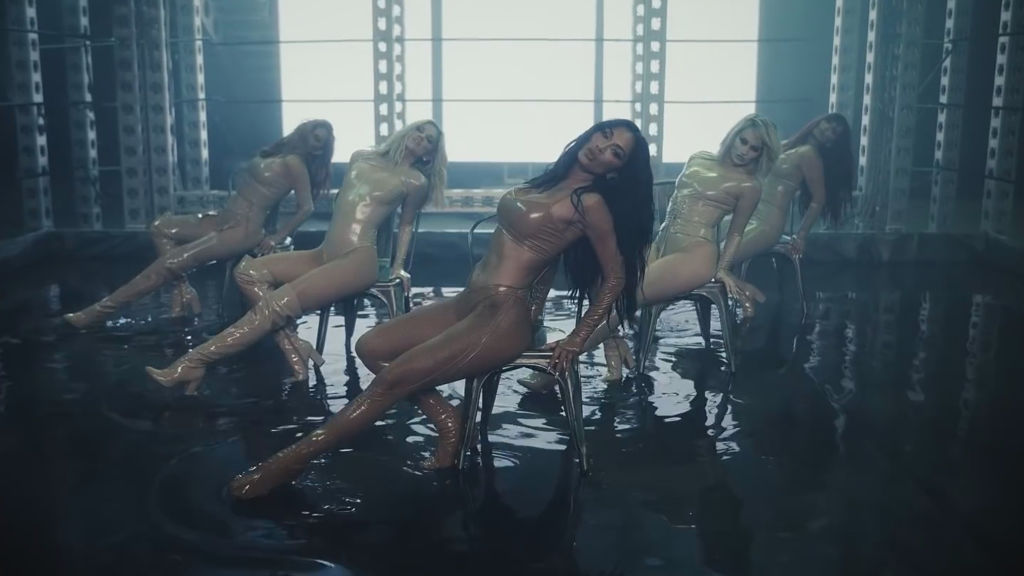 What are you listening to at the moment?
B: Harry Styles <3
P: I only really listen to one or two songs at a time on repeat until I never want to listen to them again so right now it's The Box by Roddy Rich and Big Splurge by Brodinski and Splurge. And sometimes Rihanna - Needed Me but only on accident because I forgot to skip back to the start of The Box and my playlist starts again.
What's your favourite bit of tech, whether for professional or personal use?
P: My iPhone I literally cant stop looking at it, refreshing it, checking it, closing it and opening it immediately 247. It's blue glow lulls me to sleep at night and it's gentle buzzing is the first thing I feel In the morning. I also love to write notes in it.
B: Agreed but I personally opt for sunset mode so the warmth of the screen can gently transition your eyes for a night time experience closer to nature.
Unlock full credits and more with a Source membership.
What artist(s) would you most like to work with and why?
We don't have a specific list at the moment but what's most important is who we gel with creatively. We always want to work with artists who want to experiment and take risks. We love music with theatricality for us to work with where we can create an interesting premise but we also enjoy making straight up big pop choreo videos too! And if we get to combine the two then that's the best like our videos for Rosalia, Nathy Peluso and Lil Nas X - Rodeo.
That said our DMs are always open Rihanna ;)
Unlock full credits and more with a Source membership.
Show full credits
Hide full credits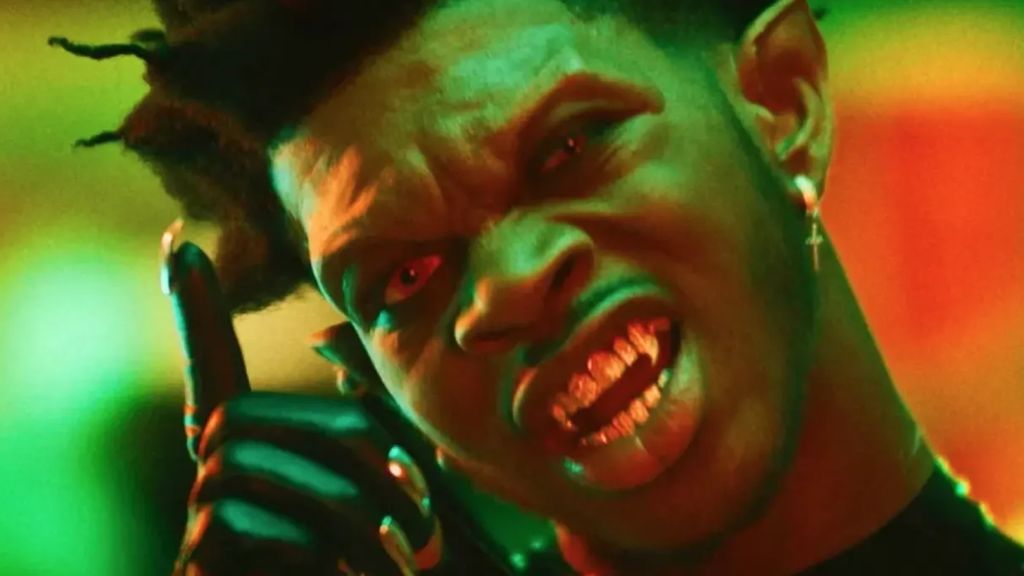 How do you feel the promo industry has changed since you started in it?
Budgets might be growing again and the turnaround time is getting shorter but it's kinda hard to know if that is just the kinds of videos we are making or if it's a thing in general but most people seem to agree that they want more time !
Where do you see the music video industry being in five years' time?
With the boom of streaming services maybe the scope for music visuals is going to broaden. Maybe there'll be less emphasis on the one music video and a more diverse range of content shot at a high level of production from longer-form mini-series to shorter million dollar budget tik-tok performance videos.
Tell us one thing about yourself that most people won't know…
We once recorded a song together and it turns out Bradley has a very nice quality to his singing voice.