Talent
On Reflection: Martin Stirling relives The Most Shocking Second A Day
The Partizan director looks back on his mould-breaking charity spot for Save the Children.
It's all too easy to adopt an 'out of sight, out of mind' attitude to humanitarian disasters. But what if it was happening on your own doorstop?
Two years after civil war broke out in Syria, Save the Children wanted to refocus the attention on the forgotten victims of the conflict – innocent children. With charity fatigue setting in among the British audience, London agency Don't Panic and director Martin Stirling (currently repped by Partizan) came up with a bold strategy to cut through the babble - documenting a year in the life of a young girl whose comfortable London-based life is shattered by war.
Below, Stirling looks back on strategic spreadsheets, raiding the National Youth Theatre's prop department and being the most sceptical person on set.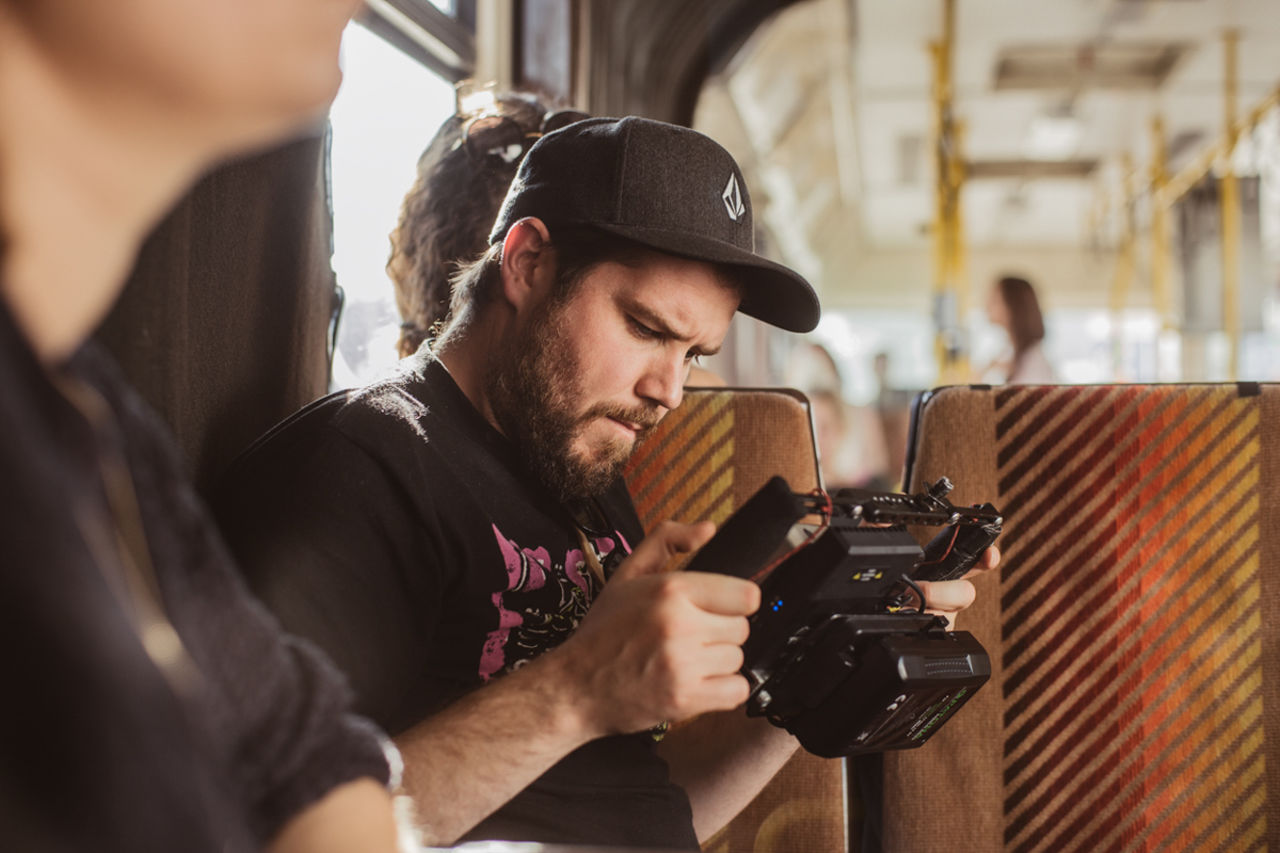 Above: Martin Stirling on the set of The Most Shocking Second a Day.
What was your reaction when the Save the Children script landed on your desk?
There wasn't a script when I came on board, just a really interesting premise, or question - can we tell the story of Syria's children in a one second a day video? And can we deliver it in two weeks? It was a lightning fast turnaround but I have always been motivated by challenges and telling stories in unique ways so it was an attractive prospect.
I didn't work from a script at all really, instead I wrote out a series of beats in my notebook based on case studies I'd read from Save The Children. Later, I transposed the beats into an Excel spreadsheet and colour-coded the structure so I could monitor the little girl's trajectory through the story carefully. I knew that the slow build and curve to mayhem would be incredibly important.
This document become the playbook for the entire production and was a way for everyone to stay on the same page. For me there's a beautiful irony that something with this much emotion and impact started from a very banal spreadsheet.
Unlock full credits and more with a Source membership.
Show full credits
Hide full credits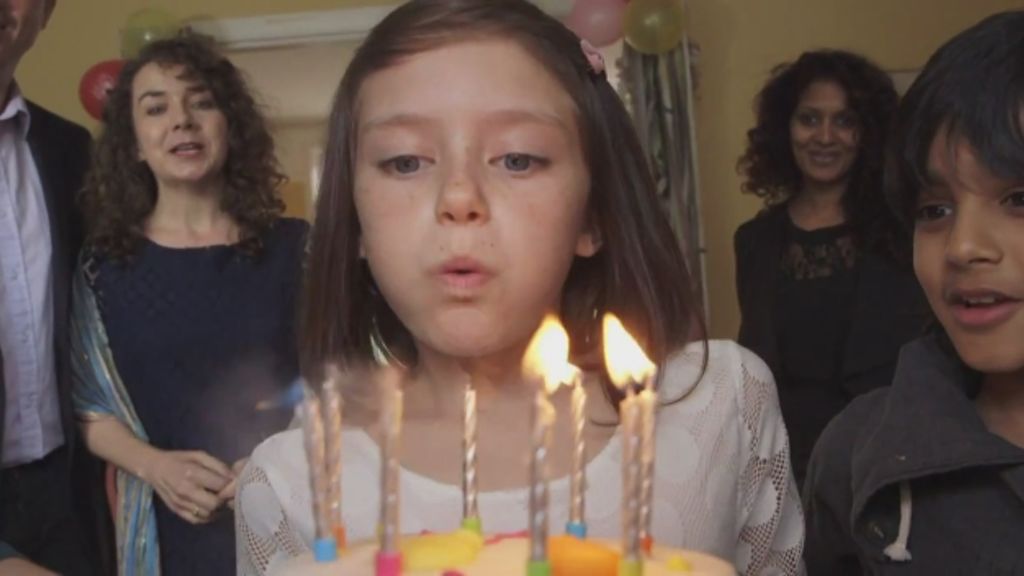 Had you worked with the agency, Don't Panic, before?
I'd acted as Creative Director on a piece of work prior to this, directed by Asif Kapadia in which we force-fed Mos Def. That video was the first heavy hitter - breaking the Guardian website and prompting a response from the Pentagon about 12 hours later. That is when I knew we had the capacity to have some impact and make some real world change - confirmed later again with our Greenpeace Everything is NOT Awesome video, which broke up the toxic relationship between LEGO and Shell.
There was enough edge to Lily that she wasn't stage-schooly, but she also had a childlike mystique and innocence.
Casting was obviously critical to the success of the spot, how did you approach casting for the little girl who plays the central character?
For me performance is everything. A spot can look good or sound good but if there is the tiniest crack in the performance then the cards come tumbling down. I love the casting process, which is fortunate because we couldn't afford a casting director. So my producer and I visited numerous youth theatres and acting groups looking for the right kid.
It was an exhaustive search, but when we found Lily [Aslandogdu] we knew instantly she was going to be the one to carry this film. There was enough edge to her that she wasn't stage-school-y, but she also had a childlike mystique and innocence that would add some real gravity to her emotional journey.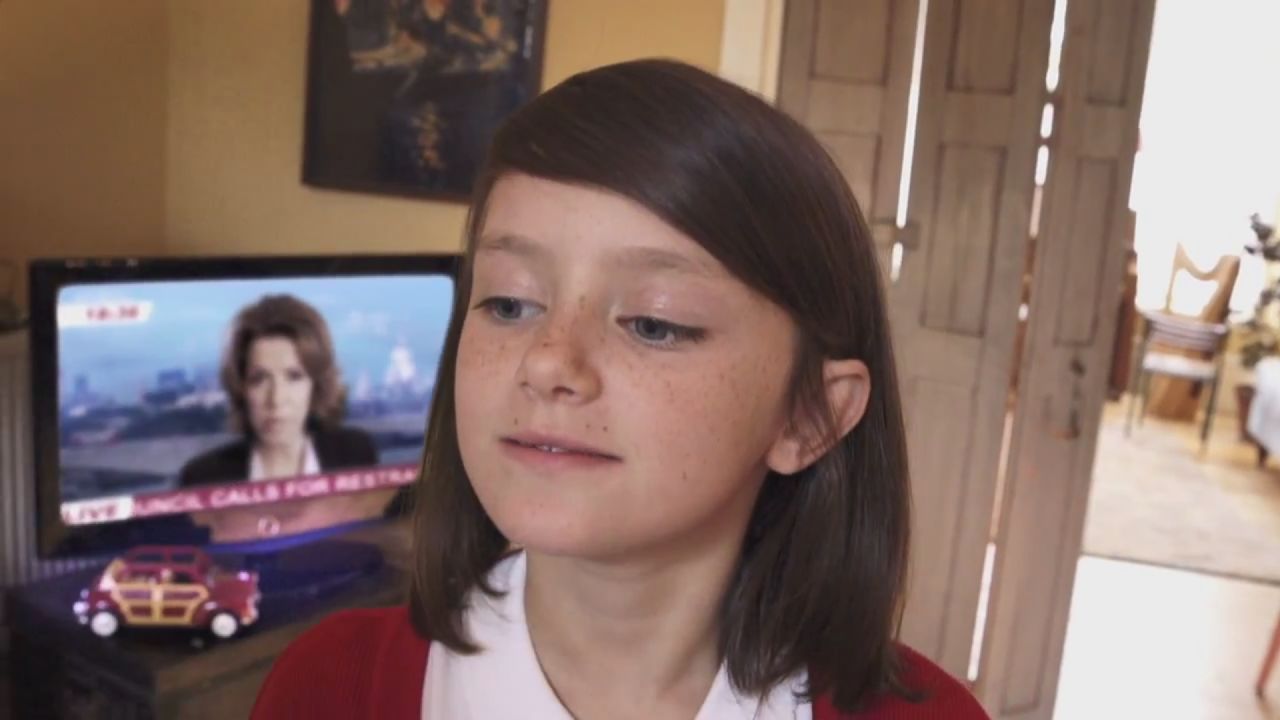 Tell us a bit about the filmic techniques you used to capture the 'second a day' concept, and the way you built up the sense of unease.
There are two stories going on that eventually converge. It was clear that the story of conflict was actually going to unfold in the background before it caught up with Lily, so I started by storyboarding every scene with negative space where the girl would be. For me it was incredibly important that these incidental moments were subtle yet insidious, and that the girl appears to be living in her own reality in the foreground - until the two worlds merge.
Most of the story is insinuated, made even more creepy by the familiarity of the media in which it is dispensed. The audience could imagine things far worse than what we could afford to show.
I also acted out every scene during the location scouts so that we had an idea of framing and blocking for the crew to latch onto as when it came to the shoot we wouldn't have time to think or talk about it - we just had to execute! Another crucial element, or technique was the use of sound. Brilliantly designed by Jon Clarke, we built the story from the sound up, the rhythm and pacing of the dialogue and background noise was treated with more importance than the visuals. You can listen to this ad without the image and it still works.
That sense of unease is really created in the viewer's mind as most of the story is insinuated, made even more creepy by the familiarity of the media in which it is dispensed. It was clear that the audience could imagine things far worse than what we could afford to show.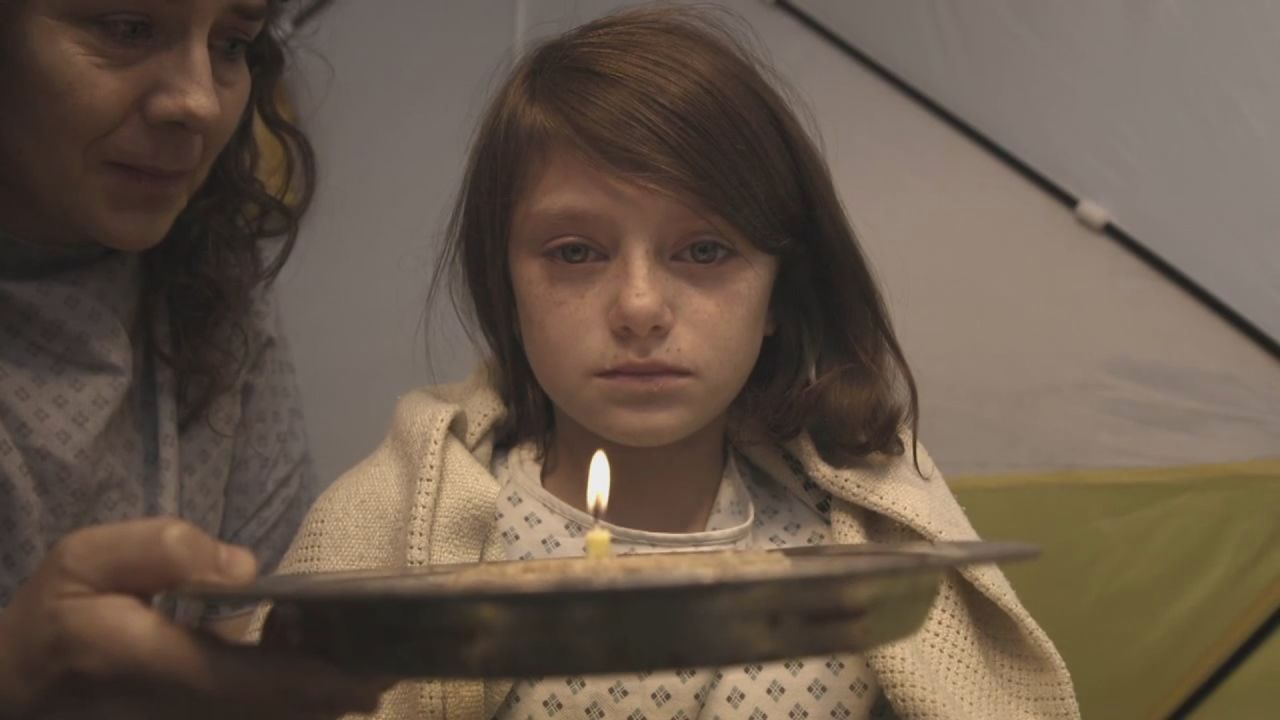 The film was shot around east London, on an extremely tight budget – how did you go about recreating a (believable) war zone?
This really was made on buttons so we had to beg, borrow and steal. I was an associate artist at the National Youth Theatre who kindly allowed our fearless production designer, Charlotte Cooke, to raid their costume and prop store for anything that fit the world - barricades, military outfits, gas masks, etc.
We plotted a path through Hackney Wick where there was a lot of construction and building going on at the time so we made those areas look like they had been bombed out of suffered the ravages of war. Alongside this I had some talented friends augment some shots with VFX to give subtle cues of a war zone - helicopters, smoking buildings, graffiti, etc.
For most people, it was their first shoot and everyone just wanted to do a good job so we went for it. Being a small crew it enabled us to be agile and light on our feet, allowing us to pull off a lot of locations and setups in the little time we had.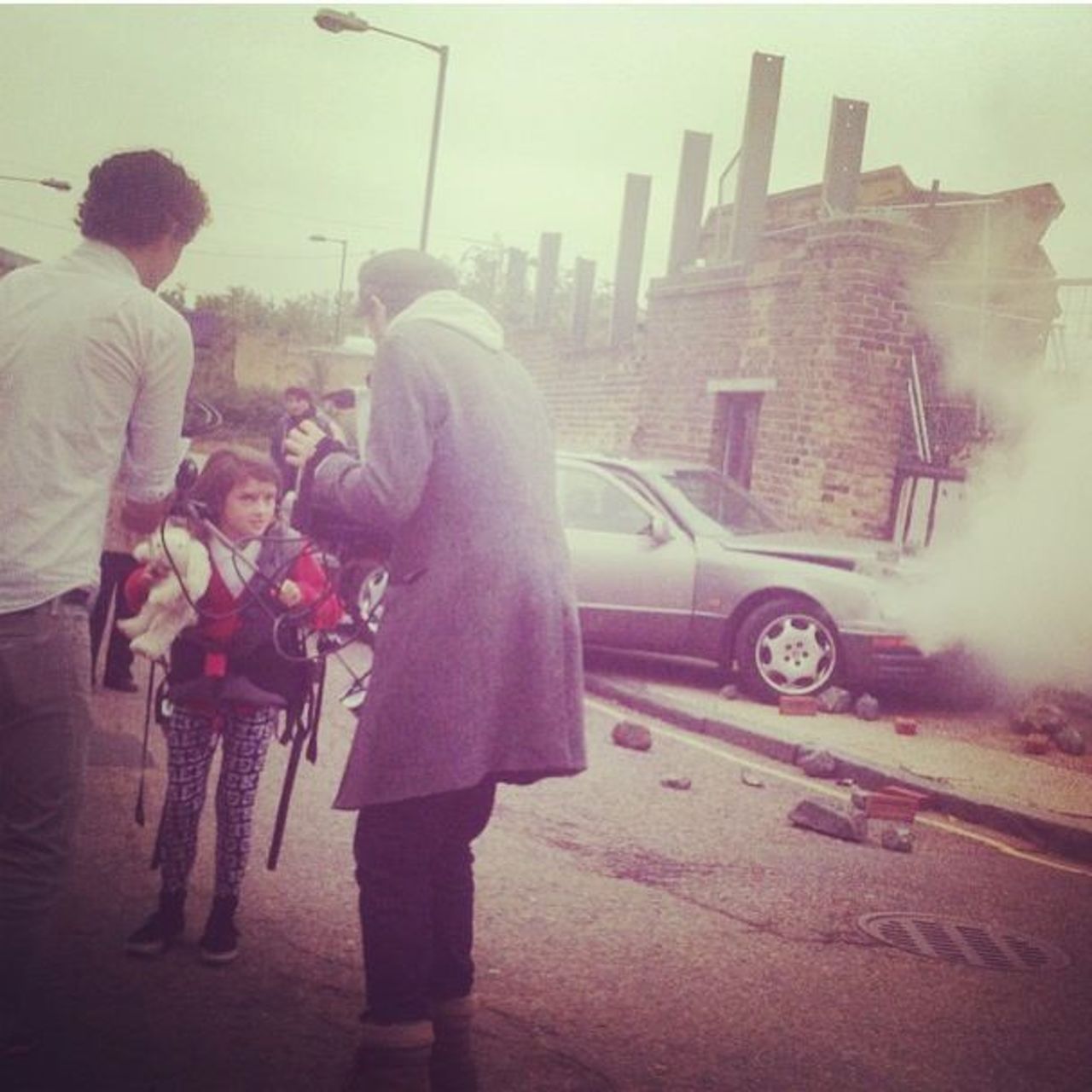 Above: Lily Aslandogdu being directed by Martin Stirling.
What were the most challenging aspects of the shoot?
It was a bit insane to shoot 60 scenes in two short days, but it was the only way. We had prepared and scheduled so tightly that everything had to work as planned, smashing through scenes as quickly as we could, jumping around the chronology of the story world. But we embraced that chaos and hoped it would feed into the disorientation and displacement Lily was going through. There were no clients on set so we didn't lose any time waiting for sign-offs or taking notes. It was mental and pure.
Were you surprised by the success of the ad, particularly on the industry awards circuit?
Not really. It's a weird one because you don't want to wish your work into irrelevancy but it's sad to see how pertinent it remains today. This was made 6 years ago and I get tagged in it at least three times a week as it gets shared or re-uploaded. Unfortunately, I think it's a piece that will not stop saying what it has to say until atrocities like this cease.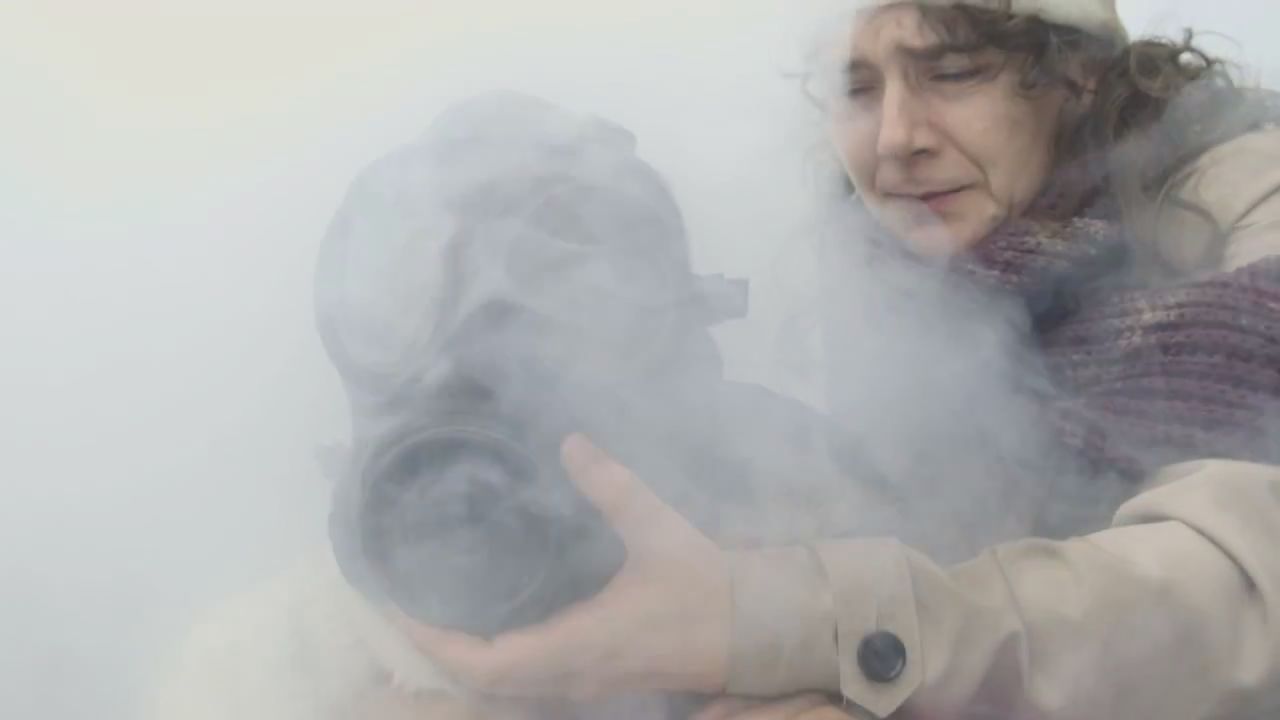 Why do you think, in an age of increasing desensitization to charity campaigns, this particular ad cut through and resonated with viewers?
I'm not a fan of charity ads. I think [The Most Shocking Second A Day] worked for a number of reasons, but at the time it was a new way to approach things aside from the usual "flies in the eyes" bullshit. The kind of crap with an Ellie Goulding track and a Ewan McGregor voiceover. It's like shitting in someone's eyes and ears. And I think the audience had had enough of that approach. Which is why I was compelled to do things differently. To follow the weird.
I learned my craft in the theatre, which is all about listening to the audience. And you get immediate feedback if the thing you're making is good or shit. I just kept thinking about what would me and my mates like or dislike. What turns us on and what turns us off? I feel like as a director, I have to be the most sceptical person on set. I'm constantly aiming to convert the most vitriolic viewer into an impassioned advocate. To find a way in for those who don't care. I believe this is effective because if you can get to them, you're going to sweep up everybody else along the way.
It's going to take a completely different approach to cut through the noise again. Comedy is an obvious course which would be welcome in today's climate.
How do you think the approach to and tone of charity campaigns has changed since you made this ad, if it all? Is there still a trend for 'shockvertising'?
After I made this, I received a lot of briefs which attempted to use the one second a day device, or even the "POV" approach. I think ads like this have become more commonplace, or the new normal. Which means they are less effective.
It's going to take a completely different approach to cut through the noise again. Comedy is an obvious course which would be welcome in today's climate. But taking things out of the frame and out of the traditional advertising spaces feels valid and welcome too. Creating art or products that speak to the audience will be more valuable than ideas that lean towards shockvertising.