Inspiration
On Location... Barcelona
Barcelona is an expanse of delightful architecture, incredible food, and beautiful beaches, and we asked Jordi Molla, Production Ambassador for Twentyfour Seven to give us a guided tour of his city.
What's the best thing about working in advertising in Barcelona?
I'm biased of course, but Barcelona is an unparalleled shooting location, mainly because the City provides a huge variety of landscapes across a very small area, with only short distances to travel between them but also because our gastronomy unbeatable, adding to the total experience.
And the worst thing?
There's really nothing negative about shooting here! The locals embrace production with open arms and the shooting locations and facilities are incredible.
What advice would you give to a visitor?
Barcelona is an exciting and vibrant destination to spend time in, so we recommend that our clients also bring a lot of money to make the most of our restaurants and shops, once our work is done!
If you were booking a hotel in Barcelona where would you stay?

Most of our city hotels offer a great standard of accommodation, but the three top spots I would recommend here would be:
Sir Victor - a stunning five-star hotel with a spa and rooftop pool and two exceptional restaurants.
Alma Barcelona – an elegant boutique hotel with a stunning sculptural staircase and minimal-chic interior.
The Mandarin Oriental (pictured below) – it has Michelin starred dining and panoramic 360 views from its rooftop pool.
Where's the best place to eat in Barcelona?
If you like Tapas, Cal Pepe is my choice with its beautiful terrace in the Summer. But if you prefer a restaurant then it would be Can Pineda.
And to have a drink?
The rooftop of Sir Victor Hotel offers amazing views of Barcelona, or Paradiso a hidden cocktail bar in the old town ranked as one of the top bars in the World (50 Best 2020).
What do you miss when you are out of the city?
My wife!
If you need to escape from your home/office, where's your favourite place to go to reset in Barcelona?
I love to escape to the beautiful area of Costa Brava, North Catalonia with its small fishing villages and wonderful forests to walk in.
What's the one place everyone should see before they leave Barcelona?
I know it's obvious but if you come to Barcelona, La Sagrada Familia, the Antoni Gaudi masterpiece, is a unique cathedral to visit.
What is the best Barcelona ad you have seen in the last year?

We shot a Hollywood blockbuster ad for Sky Q last year in Barcelona called All of You - Harris & the Robots – directed by Dan Di Felice at Biscuit Filmworks for Sky Creative Agency - that was pretty special. It was one of the first campaigns to be shot in Spain as the lockdown lifted.
Who would you love to work with?
I would definitely love to look after director David Fincher on one of his jobs.
If Barcelona were a product or brand what would it be?
This is a hard one to answer, Barcelona is totally synonymous with joy, happiness and good food … so you choose
What's your favourite memory of Barcelona?
It has to be the many summer nights I have spent on everyone's terraces here
What's Barcelona's favourite pastime?
We all love to take a walk … by the Promenade and in the Old Town are probably the favourite spots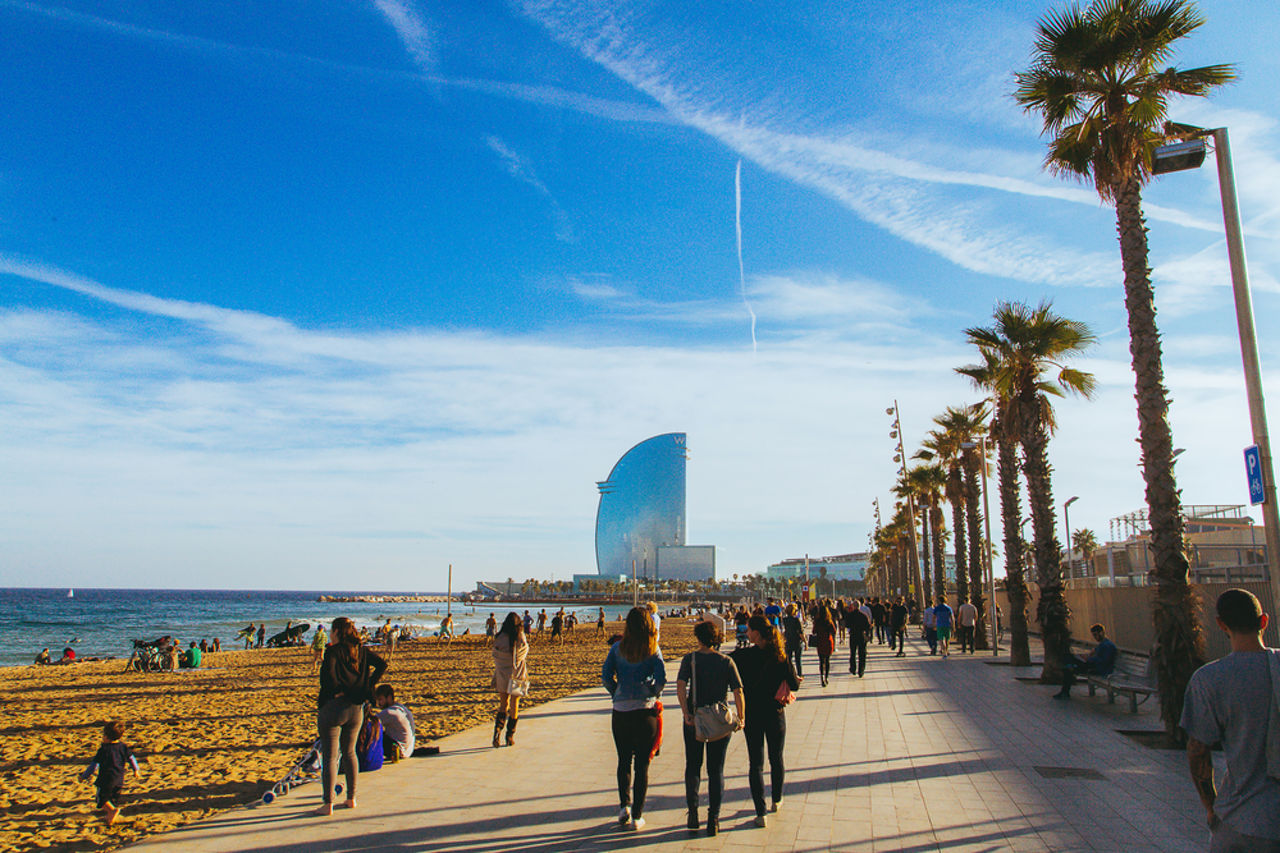 One table, four places: You and who else?
Ok, my wish list for a one-night-only dinner would be with Scorsese, Clint Eastwood, and Chris Nolan, and I guess the conversation will be about movies!
If you could have one question answered, what would it be?
When are we going to go back to normal (but really normal) after this terrible pandemic?