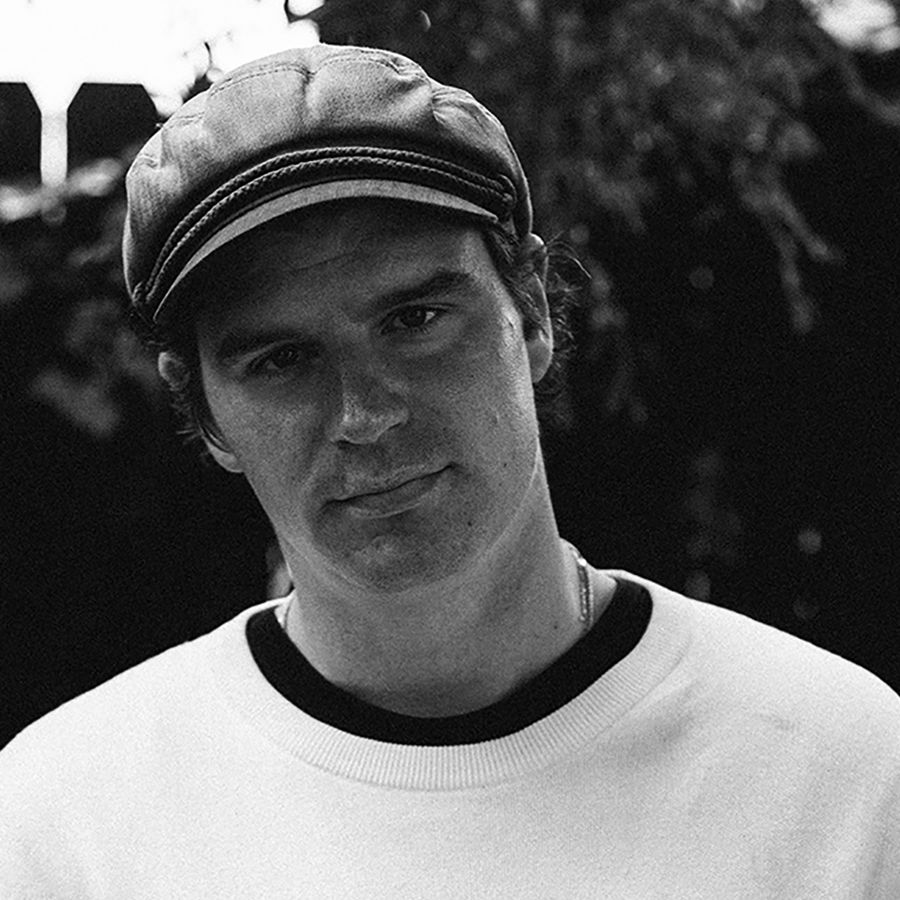 Inspiration
Nick Martini: A Few of My Favourite Things
Stept Studios founder, and former pro-skier, Nick Martini talks us through the timepieces, photography and bell-ringing that keeps his creativity on track.
Kicking off his career in the world of sports, as a pro-skier, Nick Martini built Stept through his passion for activity and filmmaking, setting them as the foundation of the company.
The combination was a wise one, seeing a reputation for its expertise in the branded content world expand into a full facility offering creative, production, editing, VFX/finishing.
Taking us into his studio, Martini talks us through a number of the (admittedly sporty) items that keep him inspired, from classic baseball photography to a VHS wall of the past.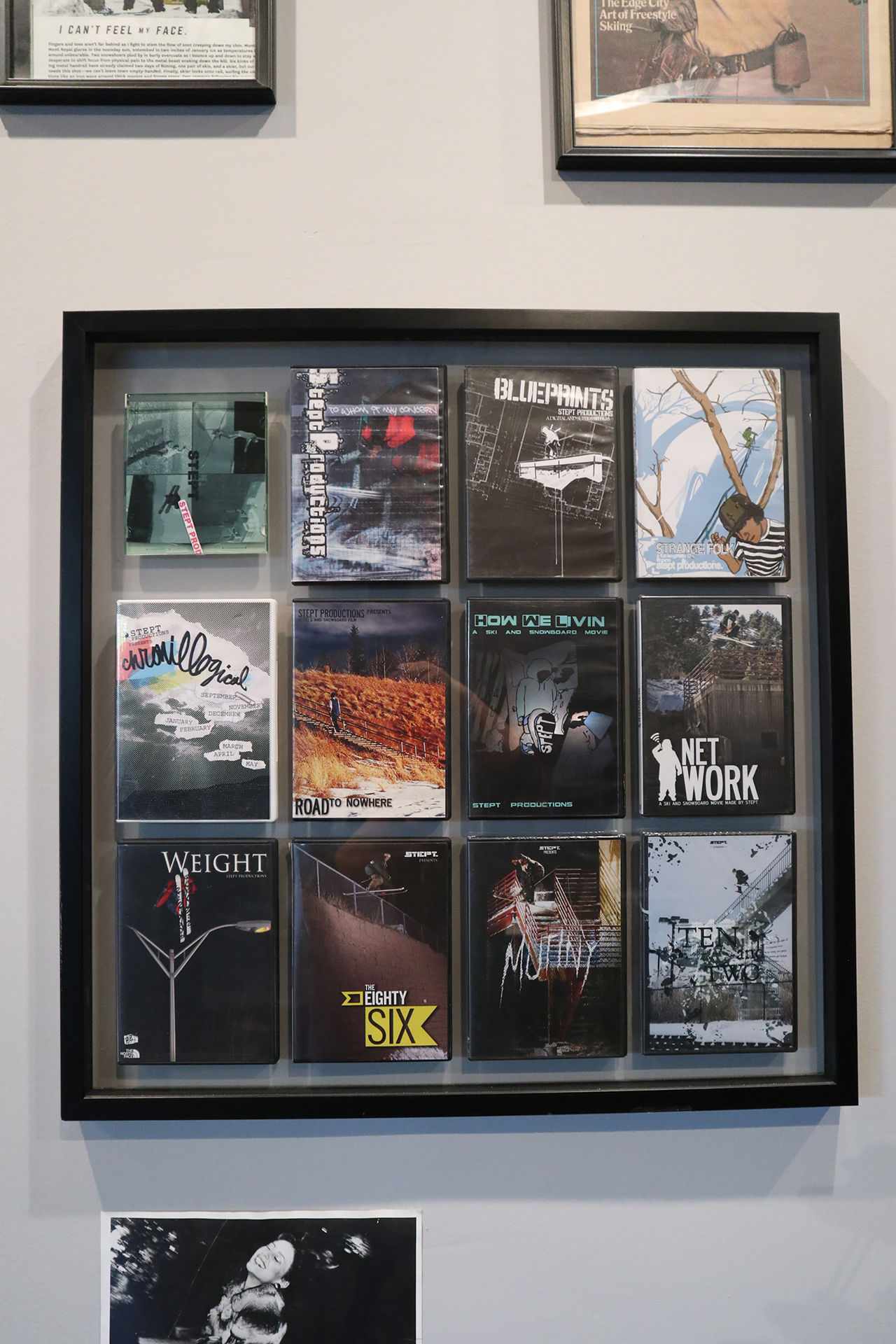 The Framed Video Covers
The first piece of 'art' we put up when we moved into our first LA office was a framed set of 12 video covers from the original ski films that started Stept.
I spent 12 years of my life travelling, making ski films full time (2002-2014), and I never want our team to forget those days.
In these formative years, we slowly learned the importance of storytelling, adventure, and hard work, so the films serve as a kind of office totem to remind us of where we came from and where we are going.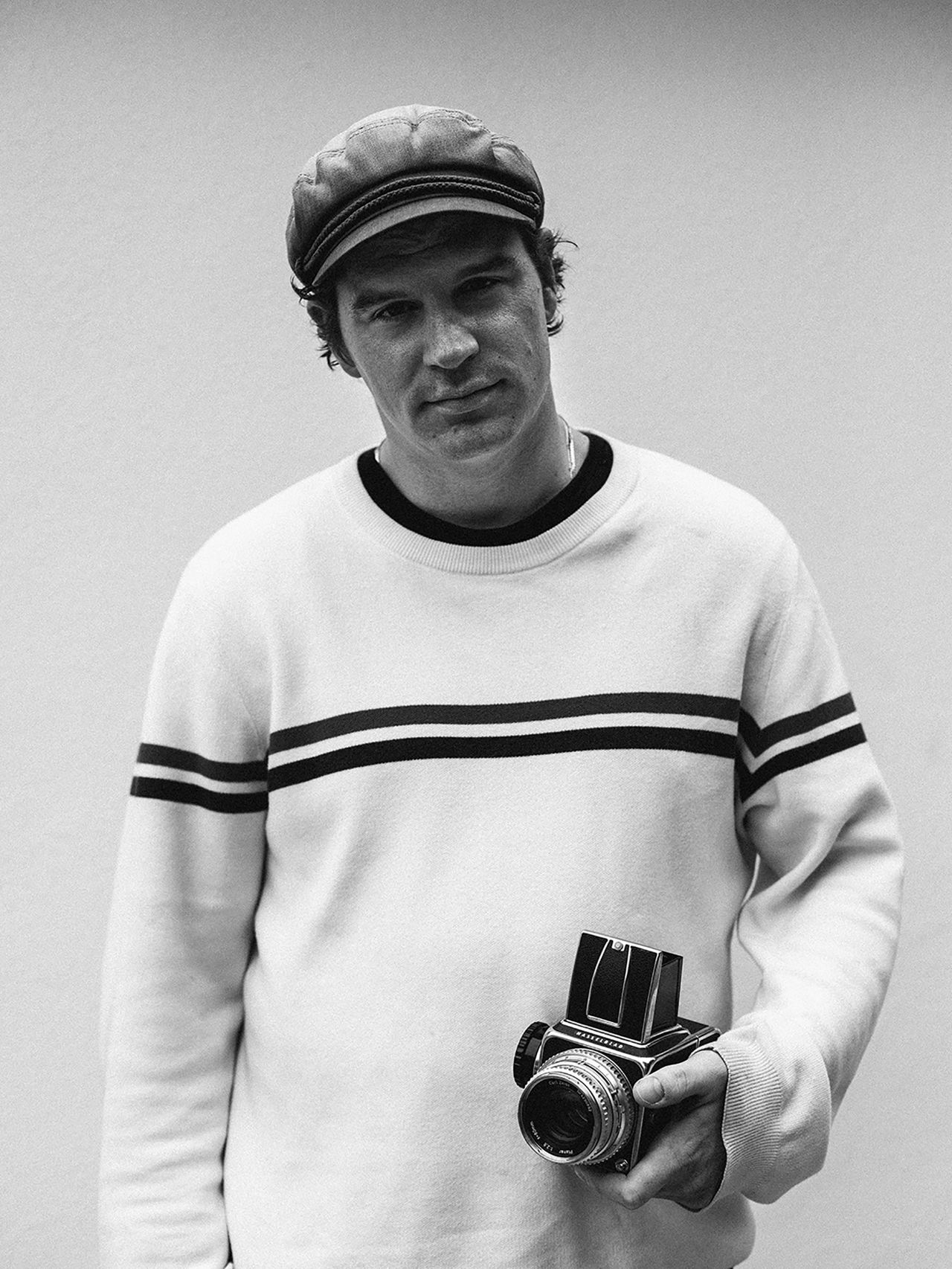 The Hasselblad Medium Format Camera (With Extra Film)
This is the camera that has accompanied me around the world, which I have used to chronicle my adventures.
There really is something about having a connection to a favorite camera, especially when you're talking about shooting film.
All of the nuances and the little "mistakes" add so much to the depth of the photos.
There is also something special about not being able to see anything you capture until you return home and develop the rolls.
I've always loved the anticipation and the payoff. You can find countless prints from this camera hung up around the Stept office.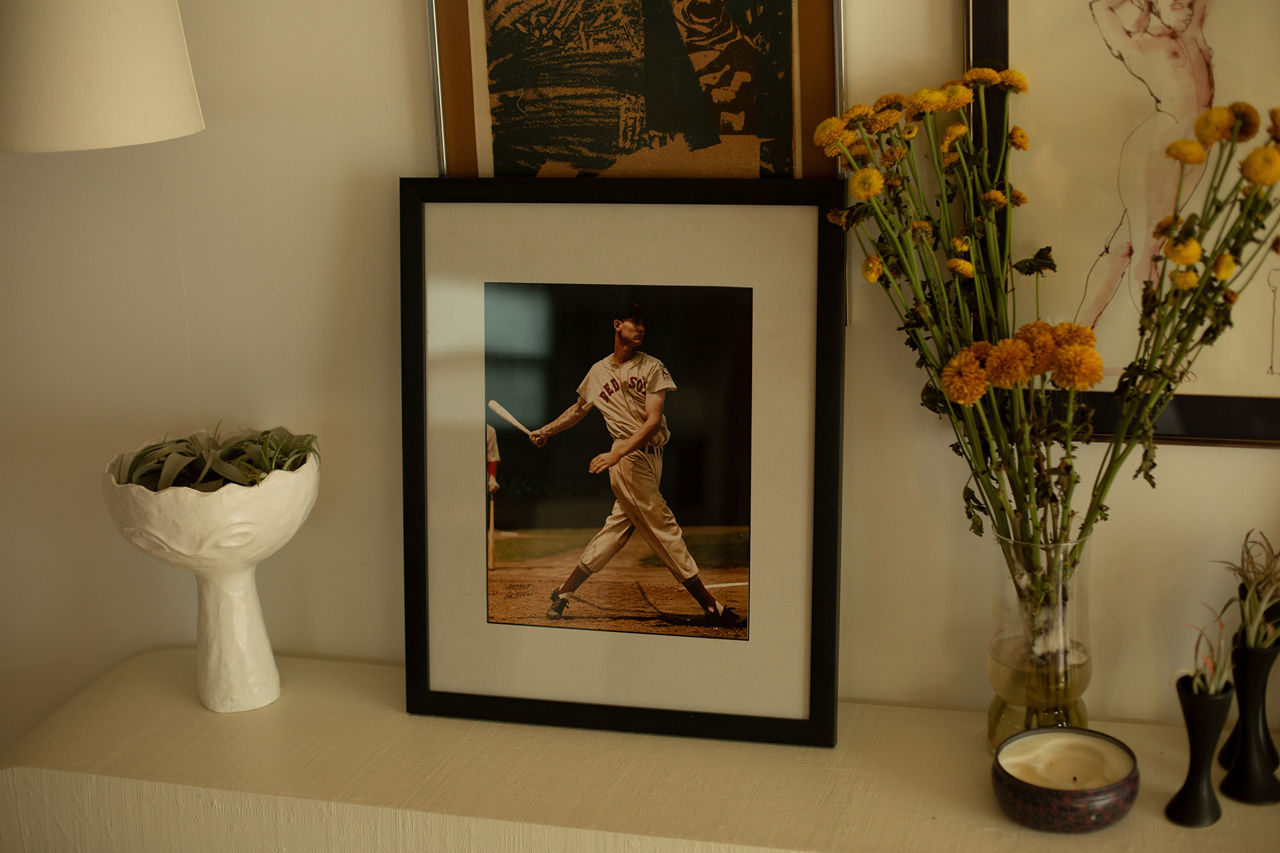 The Baseball Player
In my office, I have a framed photo of Ted Williams who played and managed for the Boston Red Sox from 1939 to 1960.
This photo was taken by Arthur Griffin who at the time was testing Kodak color film before it was released to the public - making this one of the first color photographs ever taken.
My mom worked a bit with Arthur and was gifted the signed photograph 20 years ago.
This photo always reminds me there is always a new frontier to be explored, and we all need to keep pushing our craft forward.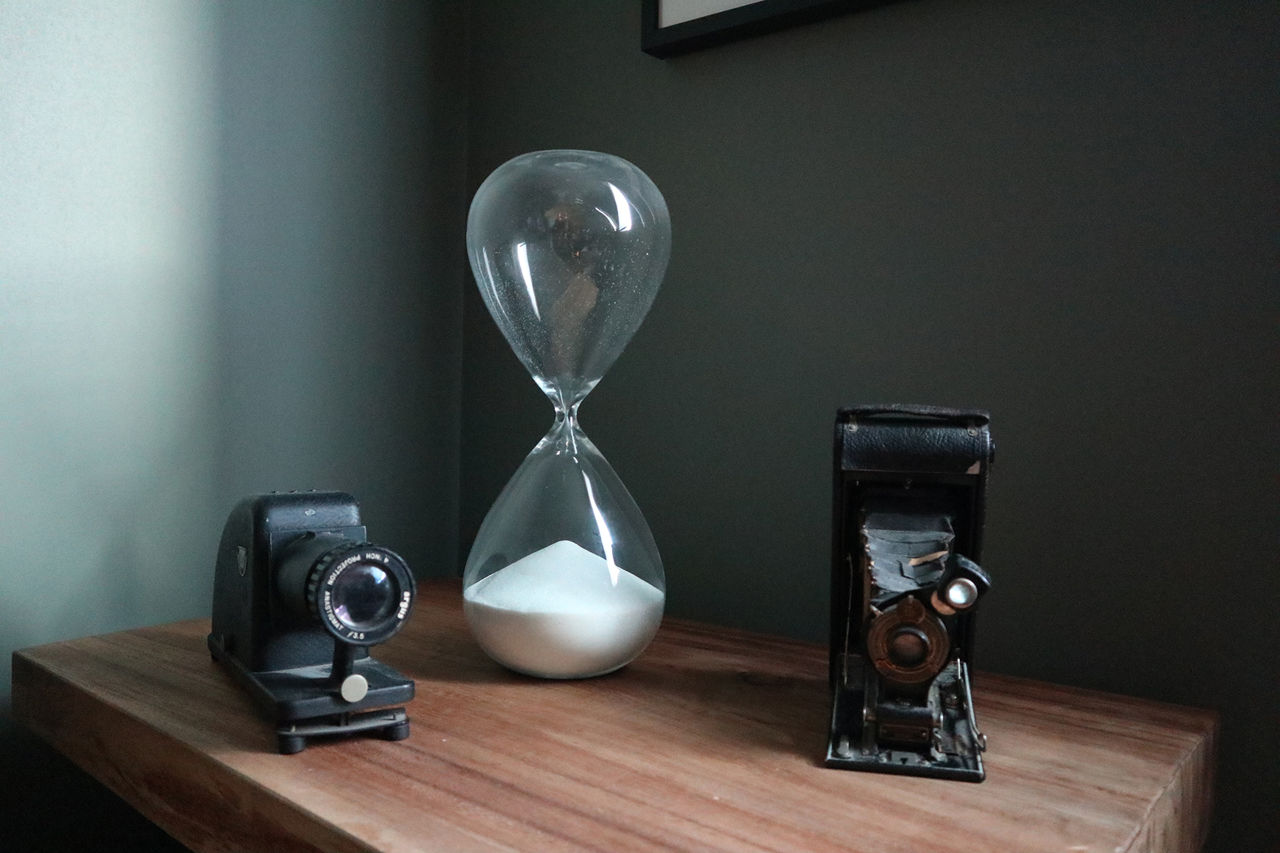 The Hourglass
I have been fascinated by hourglasses for as long as I can remember.
Their simplicity and the passive movement has always captivated me.
I started buying them whenever I would see one, and I now own a small collection.
The largest one I have (a true hour) sits next to my desk at Stept.
Each morning I give it a flip as I have a coffee and get my work started. While I rarely use it functionally, I flip it no less than 3 or 4 times a day.
There is no tangible benefit I can put my finger on, but for some reason I just really like it.
Some things don't need an explanation - and that's all right in my book!
The STEPT Bell
Back in the day, in my father's construction company back in Boston he used a bell.
Whenever they won a project, ring the bell, and the whole office would celebrate.
Enter the massive brass bell that hangs proudly in the heart of the Stept office.
We decided to adopt the same tradition, as a way to bring our team together and highlight all the hard work they do each day.
We ring it when a job awards, someone is promoted, or there is some other major achievement someone makes.
We ring it a lot.