News
Mercedes Benz experiments with the possibilities of virtual production.
My Body. My Ride., created with Simon&Paul used the Berlin LEDCave to shoot.
Director Klaus Kneist demonstrates the creative possibilities that Virtual Production has to offer with his visionary spec commercial, My Body. My Ride. which was shot in the recently opened LEDCave in Berlin. It was produced by the renowned production company Simon & Paul led by Simon Fessler and Tobias Paul.
The 50-second spot is reminiscent of a fashion look book and presents the Mercedes-Benz AMG EQS in an artistic way. The thoroughly styled cast interacts with the vehicle in a metaphorical way. The topic of body neutrality is approached with a well-thought-out voiceover. Following question is addressed: Why do we so often fail to see true beauty and how can we create a world where we welcome others into our midst as we would like to be welcomed. People whose bodies do not conform to the 'norm' are often treated as less by our society. They have fewer opportunities for luxury: the luxury of doing what they want without being judged. But just as everyone should be allowed to be a mistress or master of her/his body (My Body.), this applies to the entire ride through life (My Ride.).
Unlock full credits and more with a Source + shots membership.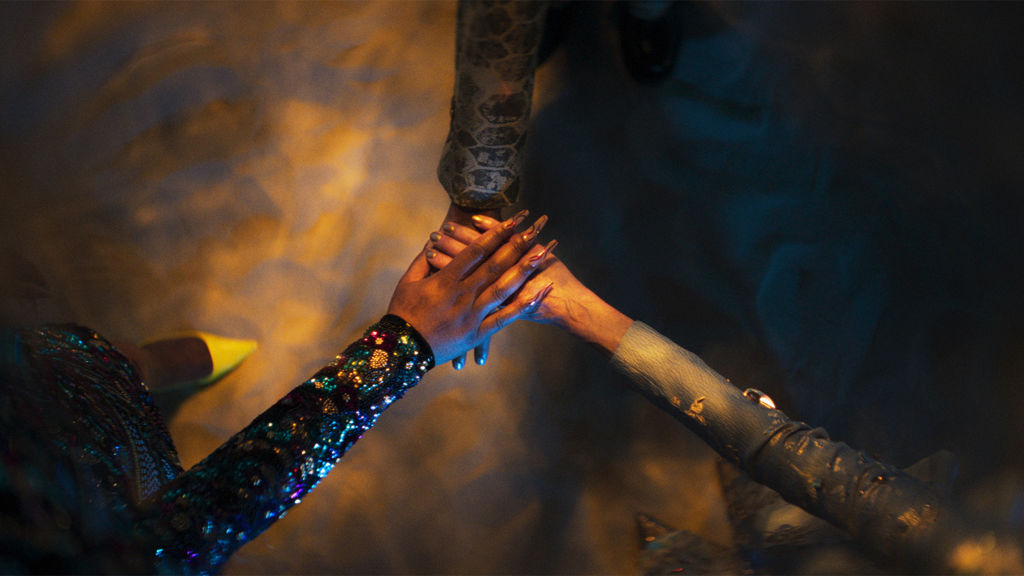 Kneist had found the perfect playground for his own imaginative dreamland in the Berlin LEDCave, a perfect fit for the creative vision and production requirements of his spec commercial for Mercedes-Benz. The project put the newly built LED studio in Berlin to the test. The result is a beautiful commercial that shows what can happen when creative direction, skilful filmmaking, technical expertise and passion for filmmaking come together in the LEDCave.
It was important to create shots that could have been realised with normal VFX only with considerable additional effort. For example, a sunrise was realised during the take, reflections of the imaginary world were captured directly in the vehicle paint, or the camera view of the abstract world was seen through transparent fabrics.