Work
Lyft says America is an idea, not a geography
The rideshare company has created a digital series that focusses on immigration across America, highlighting individuals and communities under threat by current US government policies.
A new campaign from Lyft, called America is an Idea, Not a Geography, is a bold new series of short films, photojournalism and editorial content that looks at immigration across the USA.
The campaign is part of the brand's Cities Talk Back platform, and arrives at a time when the US is embroiled in a race-related controversy involving President Donald Trump and the slick new Lyft site features a series of digital content pieces focussing on immigrant experiences across the United States, placing emphasis on communities who are most at risk under current US government policies and proposals.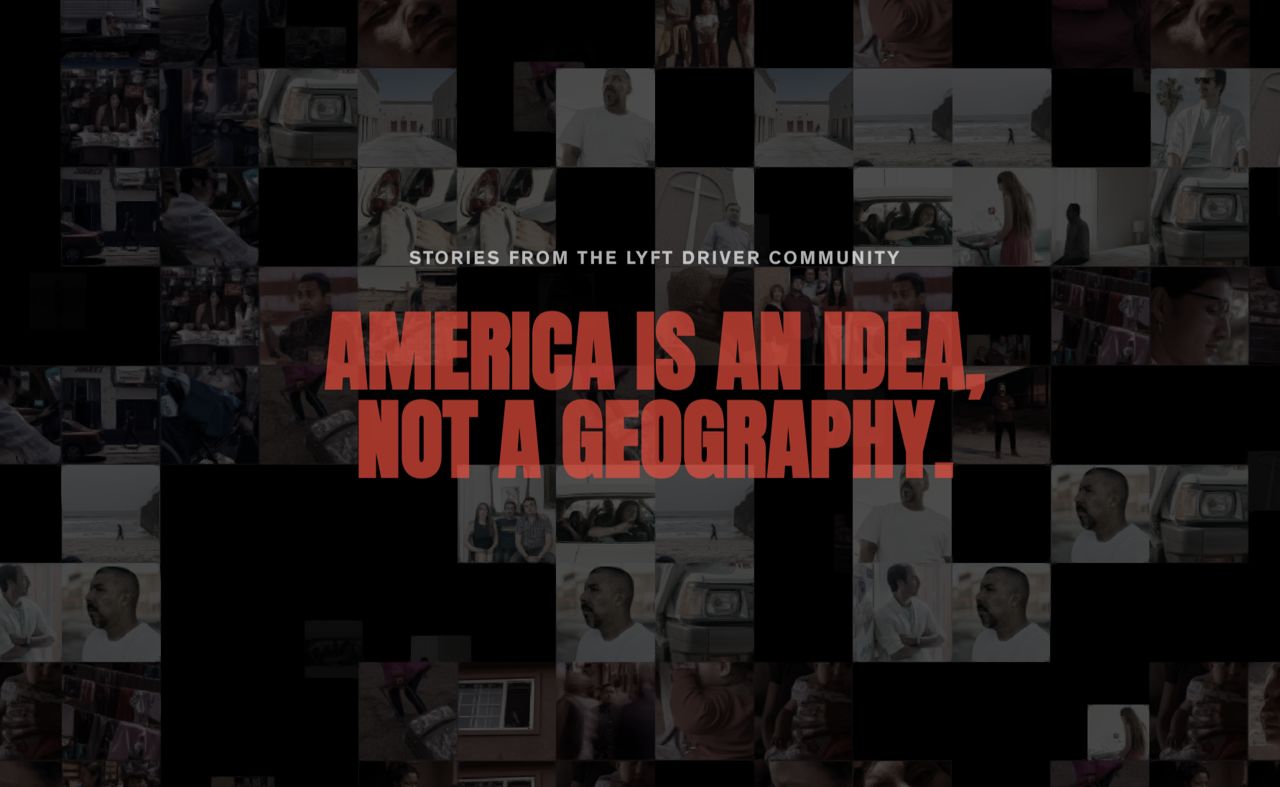 The stories told in the series are a direct response to current anti-immigrant sentiment and threats to immigrant rights, which, says the campaign, run in opposition to core American values.
Each of the stories features are taken from the Lyft driver community and a total of 10 stories will be released, with six currently live on the site.
In Borderlands, we meet migrants and asylum seekers at the San Diego/Tijuana border, and members of a scrappy non-profit trying to provide relief. In Bad Hombre, Punch Peña, born to Salvadoran parents in South Central LA, shatters stereotypes while paying homage to an original American pastime — lowriders.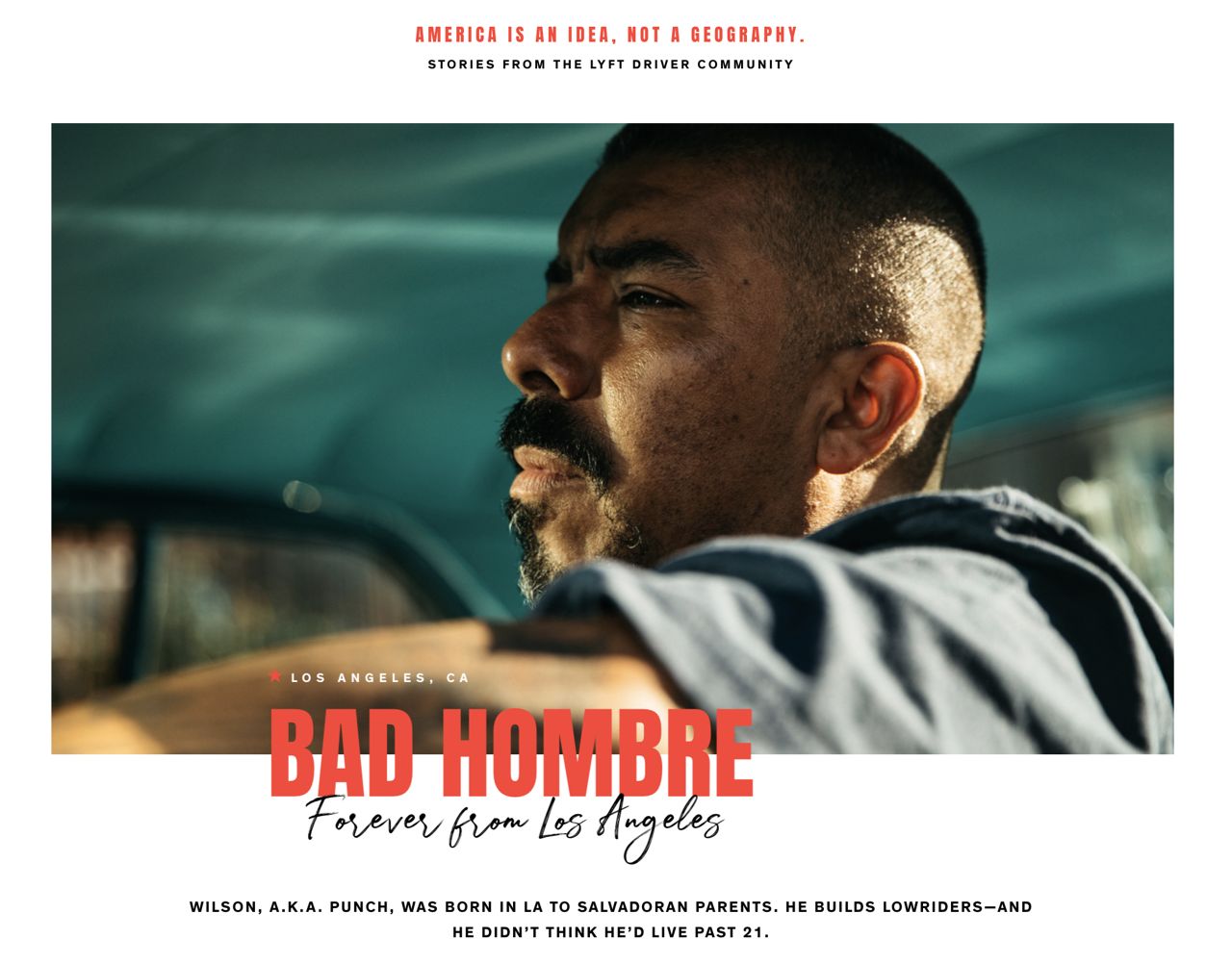 Additionally, Lyft has partnered with the Refugee and Immigrant Center for Education and Legal Services [RAICES] and you can now round up your ride from inside the Lyft app and donate. Each individual story also features a non-profit organisation related to the story and those organisations will receive $150,000 in ride credits from Lyft with additional support strategies being developed.
The other films which are currently live on the site are Nine Numbers, The 80s: After the Iranian Revolution, My Three Sons, and Life After 1991.
America is an Idea, Not a Geography was created within Lyft's Culture Studio and developed by Even/Odd Films, a San Francisco-based creative studio and production company, with the accompanying site created by Hello Monday. To tell these stories authentically, the majority of the content was directed, photographed, or written by individuals who identify as immigrants, first generation, or hyphenated-Americans.