News
Lexus and Great Guns Ride into realm of surrealism in new campaign
Directed by Great Guns' Bruce St Clair, the pair of films offer a fresh conceptual take on car commercials.
Lexus has partnered up with Great Guns and director Bruce St Clair to deliver its latest pair of conceptual commercials.
Set to an upbeat track, A Magnet For Adventure shows objects associated with outdoor trips, from a kayak to a tent, mysteriously experiencing an upwards pull and levitating. Floating across the sky, navigating between buildings and trees, they finally settle on the magnet that's been attracting them, a Lexus.
At Home In An NX revolves around a friendly feline that makes a home for itself in a man's Lexus. Eventually giving in to the cat's defiance to leave, the man develops a bond with the creature, turning on the seat warmer so it can lounge in comfort on the passenger side, taking it on his journeys, and bringing it food. The touching story culminates with the man fully welcoming the cat into his care, bringing it to live with himself and his dog.
Unlock full credits and more with a Source + shots membership.
Show full credits
Hide full credits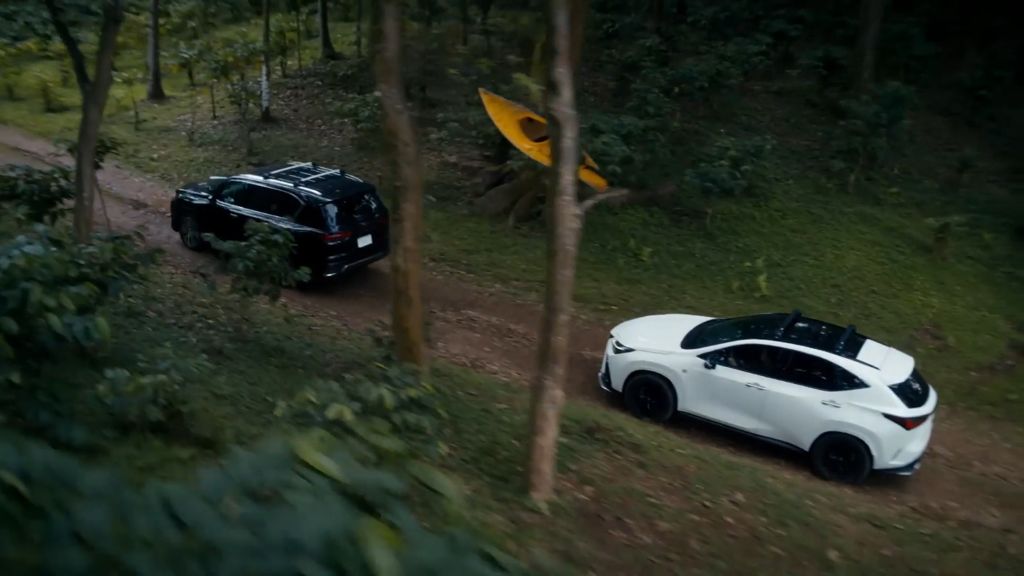 Straying from typical high-octane car campaigns, Great Guns director Bruce St Clair was faced with an unusual brief going down a conceptual route rather than showcasing the cars. Intrigued, Bruce and agency The&Partnership Japan shared ideas on how to push the idea further, taking it to the height of the surreal.
With only three days to shoot both spots, the various teams had to work hard to get the most out of the limited time. To achieve the look of the floating objects in A Magnet For Adventure, St Clair set up a green screen, filming the objects with a crane to add perspective change as the camera tracks past them. In At Home In An NX, the team had to navigate the challenges of working with a cat as the star of the commercial. Keeping the camera on it as much as possible, they ensured that any unexpected gold was caught, piecing the best footage together for the final film.
Director Bruce St Clair comments: "I was sold the moment I read the script for this campaign. The agency and client were very understanding and we all worked together to get the most out of the three days. With animals it's 90% luck, in particular with cats because they're so unpredictable, but we were very lucky to have chosen a chilled one!"
Unlock full credits and more with a Source + shots membership.
Show full credits
Hide full credits