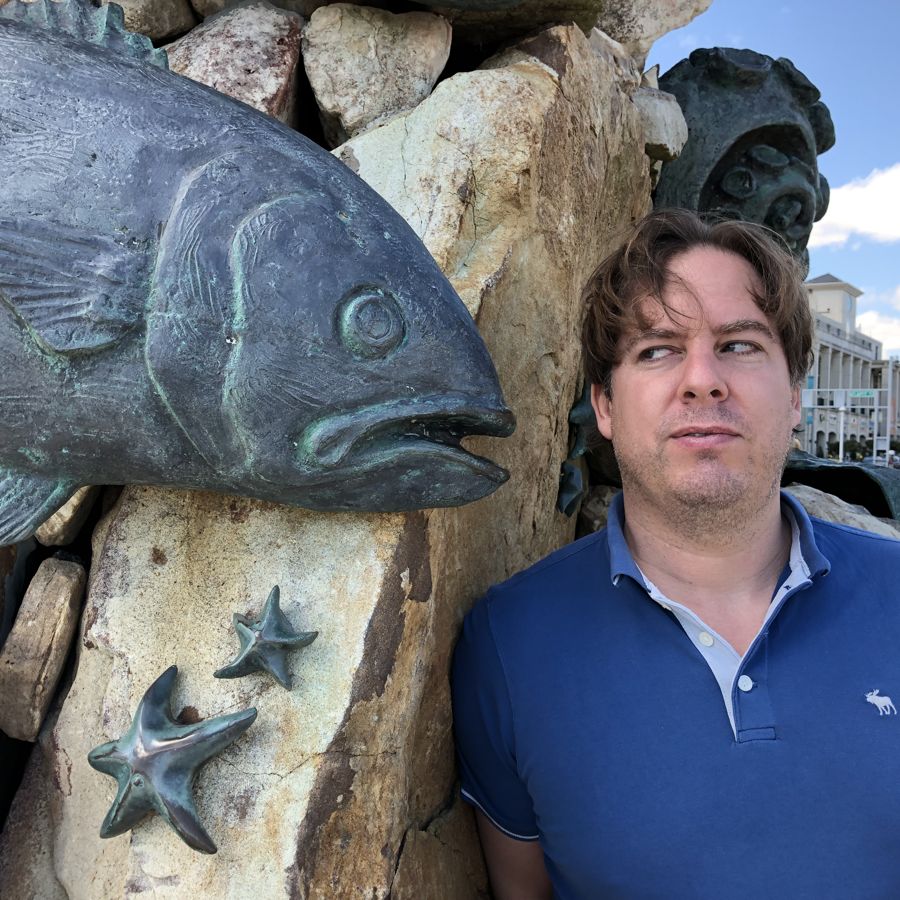 News
Kristian 'Goldie' Golder: "Sure, unleash the multichannel beast. But who's going to tame it?"
In the first of an ongoing series following Extreme Reach's acquisition of Adstream in June 2021, the company's one-of-a-kind sales director shares his thoughts on how advertisers can get 'combat-ready', what makes influencer marketing so overhyped, and why life's greatest lessons are taught by fly-fishing...
In the best possible way, nothing can quite prepare you for meeting Kristian Golder (known affectionately as 'Goldie' by colleagues).
It's only a few minutes after our conversation begins that he informs us about his last holiday to Costa Rica and the upcoming first holiday since the pandemic struck: a trip to the Maldives, spending his time documenting rare 'active predators' while free-diving. And, no, that's not some elaborate metaphor for 'surviving the adland jungle' (we did double-check). He means it quite literally.
But behind the infectious curiosity and scintillating stories of adventure - more of which later - can be found a great marketing mind. Golder, the sales director for DACH, Nordics, Netherlands and Poland knows this industry.
And, happily, over the course of our conversation, he has plenty to say about it.
The man of a thousand places
First, however, figuring out where Goldie comes from is an important part of understanding his unique perspective (both on life and our industry). "I was born in Munich, but by the time I was six I was splitting my time between living in Bavaria, Germany and Mombasa, Kenya", he explains. "Between my German parents, African step-family and with a godfather from Ghana and close friends from India, my mix was complete!".
For a young Goldie, that multicultural background was the perfect platform to experiment and play. "I loved my time in Kenya", he recalls, "as my step-father ran a kind of 'park for tourists', so I was hanging around with snakes, crocodiles, lizards, 'mega turtles', and an aquarium worth of exotic fish".
Between my German parents, African step-family and with a godfather from Ghana and close friends from India, my mix was complete!
It's at this point that the outline of a man who would use up his PTO on a solo survivalist trip on an uninhabited island begins to take shape. "My early hobbies were rock climbing, free diving, and MMA - at least before my partner asked me to quit", he notes with a rueful grin. "Today it's somewhat more sedate. I adore fly fishing, and I founded my own company selling fishing supplies in Kenya 16 years ago".
The passion for fly fishing speaks to something even more influential on Goldie - water. "Water has always been everywhere over the course of my life - in a way, I'm haunted by it", he says. "I can't live without it. When I was about eight years old, I was obsessed with hunting for octopus in the coral reef near our home. Whenever I'd catch one, it would be pride of place on the table for dinner that night".
If such a lifestyle sounds a million times removed from our world of omni-channel campaigns, KPIs, and ROI, don't be so sure.
Above: Goldie indulging in his hobbies.
Diving into our industry
"There's no doubt in my mind that fly fishing has trained my mind to excel in the work I do today", says Goldie. "When you go out fly fishing, you need to understand your environment before you cast your line. See the insects, and look out for which ones are hatching. Inspect what's under the water and under rocks - stuff like larva, shrimp, stoneflies and so on.
"In my role as a leader, I am training my teams to understand their environment. To see every possible movement, and every puzzle piece, in order to generate success. I'd be a bad salesman were it not for fishing!"
Listening to Goldie offer his thoughts on the state of the industry, it's clear that he's serious when he talks about understanding the environment. "It's changing all around us right now, that's for sure", he says. "What we're seeing today is the growing need to have everything at one single source of truth. Having different assets ready to go for radio, online, TV, you name it, is essential. That will get you combat-ready for advertising in 2021 and beyond. We need to unleash the multichannel beast, yes - but once we do, who's going to tame it? That's where Adstream, now that we are part of Extreme Reach, comes in."
What we're seeing today is the growing need to have everything at one single source of truth.
If that's a global trend, it's particularly acute in Goldie's region in Europe. "We're seeing such decentralised work as the media landscape continues to fragment that the value of one centralised platform that simplifies campaign complexity is growing bigger and bigger."
While some trends shaping the industry environment are gathering pace, others - says Goldie - are starting to flag. "Every day I become less and less convinced by the power of Instagram or LinkedIn 'influencers'", he observes. "And I think that the penny is dropping for more people all the time. When you have situations where influencers are telling everyone to invest in a certain type of crypto just before the market crashes, you know something fishy is going on. Trust is a valuable commodity these days, and too many influencers are risking it."
Despite Goldie's sensitivity to modern trends and taste for the unexpected, it's often the more traditional ads that really hit home for him "If I had to point to my favourite German ad from the past few years, I immediately think of EDEKA Supermarket's Christmas campaign from Jung von Matt", he recalls. "It's a nostalgic spot, reminding us that we're all ultimately equal and need to take care of one another".
Unlock full credits and more with a Source + shots membership.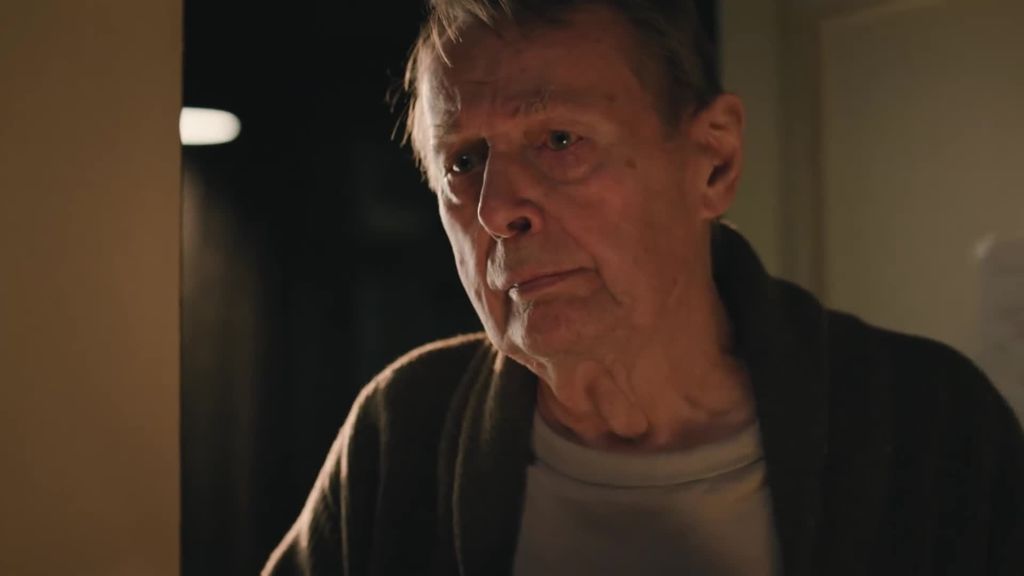 Above: EDEKA's Christmas ad from last year highlights the nostalgic warmth of the holiday season.
If Goldie's unique background and approach to life makes him a memorable character, it's precisely those qualities that help him feel so at home in his career. "Working with Adstream - and now Extreme Reach - has afforded me the opportunity to meet people from all over the world and enjoy my every day. I'm looking forward to many more years right here".
And long may it continue. In Goldie's case, Extreme Reach's gain is adland's gain, too.
Adstream was acquired by Extreme Reach in June of this year. Together, they are the global leader in Creative Logistics; the first and only solution that seamlessly integrates Linear TV delivery and video ad serving in one platform.