Craft
Kamala Harris and Girl Up rise to the occasion
A new campaign for Girl Up captures the inauguration of Vice President Kamala Harris through the eyes of girls across America.

Unlock full credits and more with a Source + shots membership.
Show full credits
Hide full credits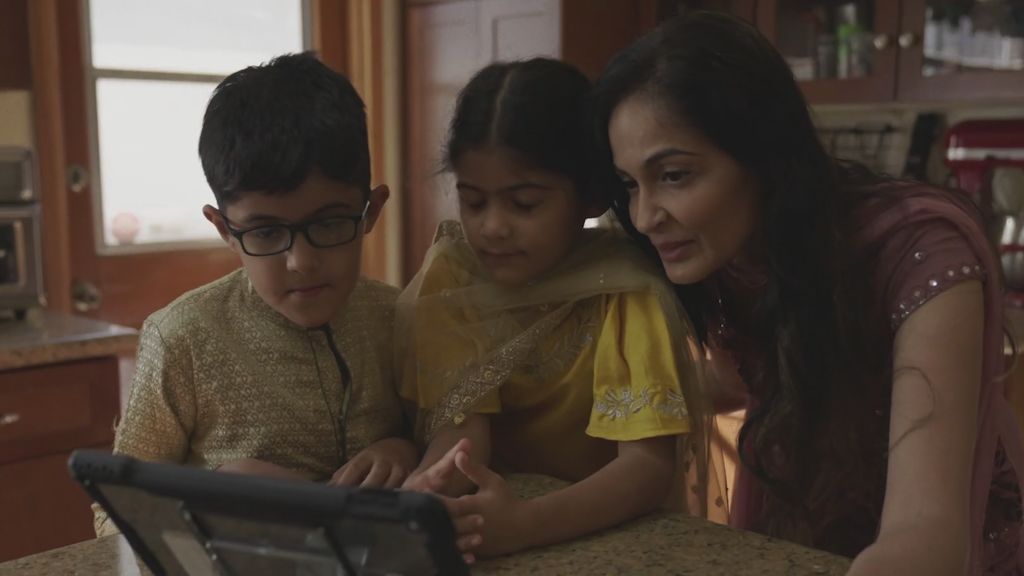 We all watched on Wednesday [January 20] as Kamala Harris stood where no Black or South Asian woman - indeed, where no woman - has ever stood before in US history.
A new film from Girl Up, the gender equality youth initiative of the United Nations Foundation, in partnership with Refinery29 and Ogilvy, was released only hours after the inauguration and captures what is a milestone moment for millions of Americans who have yearned to see faces that resemble their own at the highest levels of US politics.
The film, directed by Giovanni Messner, allows us to witness Harris being sworn in as the 49th Vice President of the United States, becoming the highest-ranking female politician in American history, through the eyes of girls across the United States. Today We Rise was filmed and produced by a volunteer network of photographers and cinematographers during the inauguration, taken from over 30 households across the country. It was edited immediately after the inauguration ceremony, going live within hours of the event.
Below, the creative leads, and director reflect on the project.
When did you decide to create this film?
Alvaro Rivera, Creative Director: "Last Thursday, while discussing the upcoming inauguration with my colleague, Luca Corteggiano, I mentioned an Instagram post I had read from a friend of mine, a mother of two adorable girls. She described an emotional conversation she had with her three-year-old about what it meant to have a woman, just like her, elected to the second-highest office in the country. We had a crazy thought; what if we couple experience this historical moment from the eyes of girls and their mothers across the country as they watch Kamala Harris being sworn in? We brought it to Dan [Fisher] who, much like us, thought it was crazy to put into action but that notwithstanding, worked with us and helped us overcome the many obstacles along the way."
How did you go about setting up the production and getting people on board?
Daniel Fisher, Global ECD, Ogilvy: "When you are going to call dozens of people to ask them to donate their craft, and their time, it helps to have an idea and a cause that feels close to them. From our director, Giovanni Messner, activating his entire network, to Big Synch working with us to find the music that matched the sentiment of the film, to Unit London coordinating the post, the level of support from all those involved has been overwhelming."
Giovanni Messner, Director: "When I first got the Ogilvy call, I sat down with my wife and we made a list of friends, family and people from our community. I reached out to them, explained the project and there was universal support."
It was turned around within hours of the inauguration; how much footage did you have and what were the biggest challenges in creating the project?
DF: "The challenges are too many to count but, to name one, I'd say coordinating remote shoots in over 30 households across the US. Gio did an amazing job activating his network and briefing all the families/girls that were going to self-tape."
GM: The biggest challenge for me was creating the look and feel I wanted while also trying to include all the people who took the time to document their experience. It was such a big emotional day that it felt wrong to leave anyone's footage on the cutting room floor."
How big a turning point is this in US politics and outlook?
AR: "This new administration is a much-needed beacon of hope for all those in the side of equality and diversity. But I don't want to be naive, the events of the last few weeks are a good reminder that the wound is deep but at least, when it comes to politics, the conversation is going to be much more about policy. I consider that a strong step forward after the past four years."