News
JGrrey launches new music video for Ain't So
The Film, directed by Melody Maker was shot entirely on iPhone.
London-based R&B artist JGrrey has launched her latest video for single Ain't So, produced in collaboration with production partner The Mill.
After the success of last year's Half Full, JGrrey's first single of 2020 is an ultra-smooth, laid back anthem produced by Owen Cutts (Stormzy, H.E.R.), with scratching by Grammy Award-winning DJ Lophiile (Freddie Gibbs, H.E.R.).
The Mill's Director, Melody Maker, co-created the music promo entirely on iPhone during the COVID-19 lockdown with the help of JGrrey. The video ushers the viewer into a fantastical world of butterflies, bluebells and gigantic spiders - an animated concept inspired by J's favourite things. Due to strict lockdown regulations, it had to be shot, styled and performed by JGrrey herself with the help of Maker remotely.
Unlock full credits and more with a Source membership.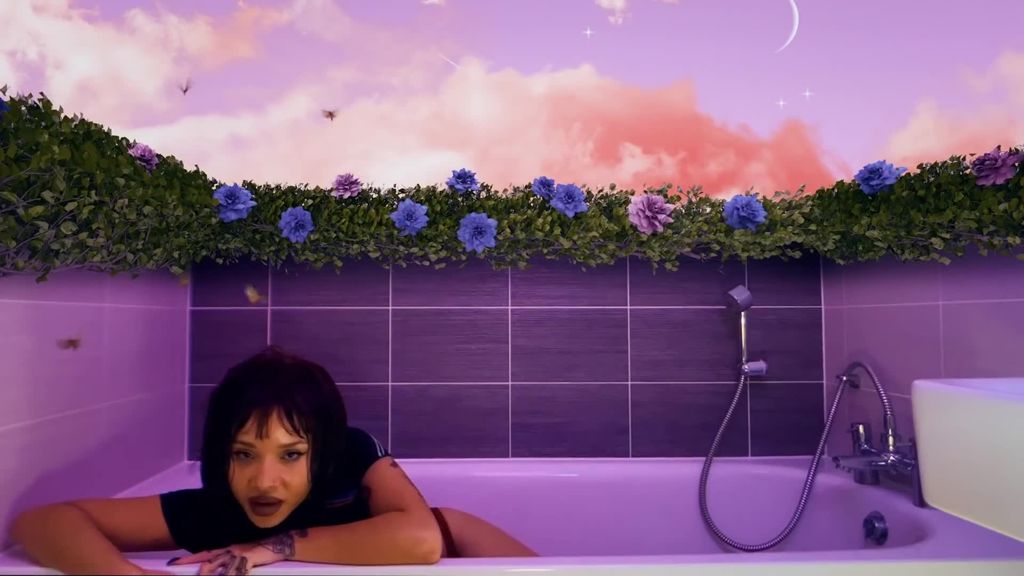 Maker explains, "We hatched out a rough plan after a virtual recce of JGrrey's home and parts of Watford, but we knew we couldn't limit ourselves to a shot-list. Wanting to be respectful of lockdown, we decided to shoot this over a period of five days, giving each scene 30 minutes outside of the house."
Another source of inspiration was the song's meaningful and reassuring lyric. One line in particular – 'Things will get worse before they get better' – resonated with Melody during the pandemic. She continues, "Never in our lifetimes have we experienced enforced economic inactivity, but just as there will be many negative things because of this pandemic, so will there be many positive things to take away from it, too. Whilst modern life has been put on pause, Mother Earth has been left to flourish, from cleaner air to liberated wildlife. This concept 'Return to Nature' whimsically explores lockdown to the extreme. How far could nature go if it were left alone?"