Talent
Jan Vrhovnik on turning back the clock for a YDA win
With Edi, Jan Vrhovnik's glorious tribute to his childhood hero, the filmmaker drew upon his cinematography prowess to refine his directorial style. Here, he talks to shots about finding his own POV when telling stories.
Did you always want to direct and what do you enjoy about directing?
I've been working as a cinematographer since the beginning of my career. I never planned on working as a director. The job requests shifted after two of my short films Paradiso and Edi gained traction. Both premiered on Nowness, did festival circuits, Edi won gold at YDA. I made these two films because I needed to tell these stories but equally I was eager to develop my language. I wanted to hone my craft as a cinematographer, challenge myself as a storyteller and begin sculpting myself into the filmmaker I want to become.
I wanted to hone my craft as a cinematographer, challenge myself as a storyteller and begin sculpting myself into the filmmaker I want to become.

I believe director and cinematographer are commercial terms but, to me, all the best directors and cinematographers are best described as filmmakers, both usually sharing the same desire and similar skill of telling stories. I'm lucky that I'm comfortable at jumping between the two and I'm very happy doing so. I love directing my own projects but, equally, I love contributing my cinematography to other directors whose stories and ideas I fall in love with. The collaborations are truly the reasons why I do what I do.
Unlock full credits and more with a Source + shots membership.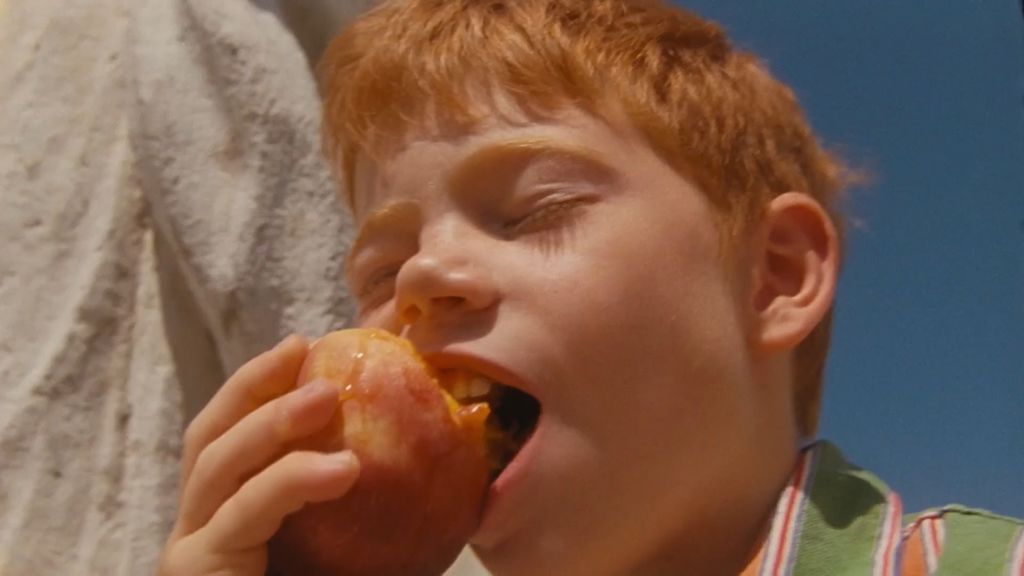 Above: Jan Vrhovnik's YDA-winning film, Edi, which won the Gold Screen in the Passion Project category at the 2023 YDA.
What I enjoy the most about directing is the fact I have even more control over who I'm working with and the environment/energy I'm able to create on set. Nothing makes me more happy than at the end of the day everyone leaving with smiles on their faces knowing they were valued, appreciated and had fun doing it. I find pleasure in recognising passionate people and offering them the space to be challenged and flourish.
What was the inspiration behind Edi?
I wanted to encapsulate my vivid memories with my grandfather Edi from the point of view of when I was 8-years-old whilst also seeing Edi as he is today at 83-years-old. I wanted to shine a light on the person that has positively influenced my life with hope for others to do the same; to pause, look back, and take a moment to show appreciation for their true influencers, their own heroes within themselves.
What was it like recreating your own sun-drenched summer holidays?
The shoot was the most incredible experience. I wanted this film to be a small case study of how I would like to make films moving forward. For Edi, it was crucial to me that the process shouldn't be stressful. It should be as fun as the end result. This I attempted to achieve by simplifying and purifying each scene to strict essential elements which freed up the space and time on set. This allowed us to be more present, flexible and reactive to our talent and the environment. It also meant we had the time to have fun, improvise and experiment.
The most remarkable moment was when my grandmother Erika offered to let me film her doing her prayer. She does a private prayer every morning in her bedroom. No one in my family has ever seen or heard her doing it. The fact she invited me to her most vulnerable and sacred space was such an honour. She prayed and I filmed. The tears were running down my cheeks and I could hardly hold the camera. It's one of the most precious moments I've ever captured on film. But I decided not to include it in the edit. Not everything needs to be seen and that's OK. Things have their own time and place.
Recreating my childhood memories as an 8-year-old was very special. One of my most treasured memories is the summer holidays that felt like they would never end. The time just didn't exist. To tap back into that feeling, to relive it and capture it was incredibly touching. It's a sentimental memory I hold very close to my heart.
How important was it to you to find the 'right' soundscape?
Finding the correct soundscape was really crucial for the honesty of the story. These sun-drenched scenes full of vibrancy, light and warmth would never be the same without the nostalgic sounds of my childhood. These were either songs I would listen to or the songs I would hear my parents or grandparents listen to.
To tap back into [childhood memories]; to relive it and capture it was incredibly touching.
Slovenia is a young country; it only got its independence in 1991. So, a lot of the music the people listen to is in fact from the country it used to be part of, Yugoslavia, which by the way created some incredible music widely unknown to the western world. Music unites people and the people of former Yugoslavia have always united through music. I wanted to weave these absolute gems into the film for some to reminisce on and for some to discover for the first time.
What do you enjoy about working on passion projects, particularly ones inspired by your own life? Is there a different energy than when you're creating for commercial purposes?
I've realised that working on stories inspired by my own life gives me the confidence that I'm creating something with honesty and sincerity, which is very important to me. Over the years, I've become aware that using parts of my story as the base will offer me a point of view nobody else has, and that notion, however big or small, fills me with excitement that I can share with the world something they've never seen before.
I'm very lucky and happy that the two worlds of commercial and personal filmmaking are merging more and more into one as my career is progressing. Commercial projects will of course never be anything like personal work, but I'm getting asked a lot by clients to input certain elements of my approach from personal work into their commissioned work which is a joy for me to do.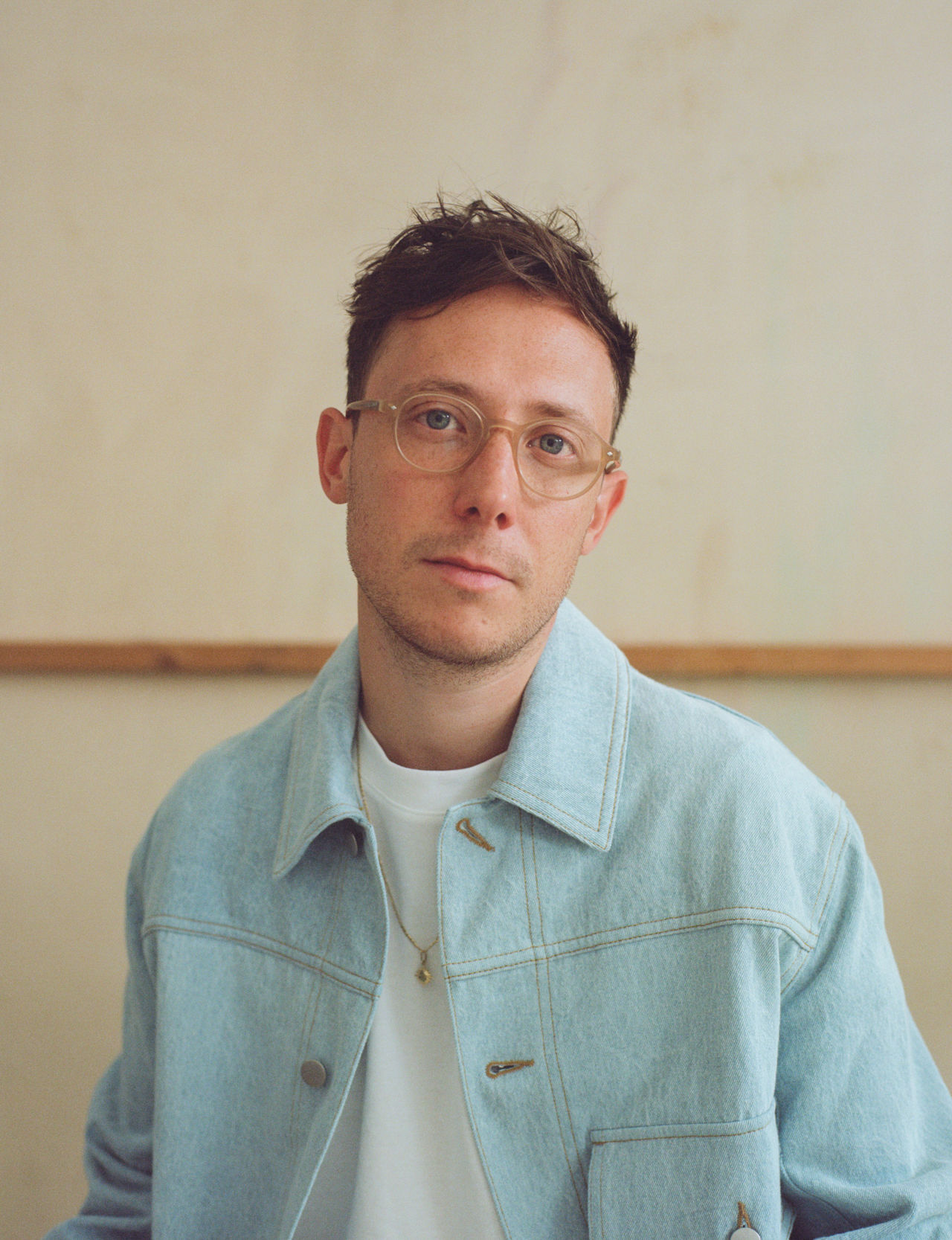 Above: Jan Vrhovnik.
What do you feel you've learned from making this film? Particularly around the collaborative undertaking that a film like this requires.
I've learnt something I already knew but it firmly reaffirmed: less is more. Focus on what's really important. Remove all the unnecessary fuss. Distil your idea into a single sentence and carry it with you as your answer to all the obstacles you are to face. Curate your team and make a family. Have their back and they will have yours. Give your team a voice and listen to everyone. Be reactive. If it's too hard it usually is not worth it. Find an alternative solution. And most importantly, stay open, humble and honest.
What does it mean to you to win a YDA?
Winning gold at YDA is quite honestly an achievement I only dreamt of.
Every year I would check all the winners of YDA and be mesmerised by the high calibre of worldwide talent behind the outstanding films they have created. To be included in the bunch is a true honour but also an indication that I'm on the right path, giving me the confidence to keep going with this craft I love so very much.
What's coming next?
I'm lucky I have had a super busy year so far working on various projects across the UK and Europe. Currently, I'm finishing three campaigns which are in the final phases of post-production.
Edi once said to me, "if you've decided to do it, do it properly"
In fact, for the first time in my career, I'm taking the whole of August off for myself. I've signed up to a marble workshop to learn how to sculpt. I think I'm doing it more for the process rather than the final results...
I think this will offer me clarity to start writing my next film.
And finally, what would be the best piece of advice from Edi that you'd like to share?
Edi once said to me, "if you've decided to do it, do it properly". The truth is, he wouldn't even have to say it because every single action of his resonates with these words.
Every day, consciously and subconsciously, I follow this advice with hope that each day I'm becoming a little more like my best friend Edi.
For more information and the full list of this year's YDA winners, please click here.