Craft
How to cut the cream of Blighty
With 100 years of serving our eyes, ears and everything in-between, the BBC was given a montage of memories from Academy's Sam Rice-Edwards and Seb Edwards. We sat down with the brothers to find out how they trimmed 250,000+ clips down to one important message.
The BBC has had a rough ride of late. With accusations of bias from all sides of the political spectrum, an ongoing onslaught of alternative viewing options and threats to the unique way it's funded, the nation's Auntie isn't appearing as well looked-after as she has been.
However, such worries aren't the concern of the latest work to come out of BBC Creative, This is our BBC, a tidy commercial celebrating 100 years of the service. Instead, the focus is on how the company has catered for the British people in its years, through radio, programming and news coverage that remains the envy of the world.
Tasked with the mammoth job of bringing the ethos of the institution to the screen in a tidy two minutes, directing brothers Sam Rice-Edwards and Seb Edwards, through Academy Films, created a joyful montage through moments past and present, tying the iconic imagery together with an impressively constructed narration.
We grabbed time with the pair to discuss narrative flow, playing to their skills and what had to be butchered from the Beeb's vaults.
Unlock full credits and more with a Source + shots membership.
Show full credits
Hide full credits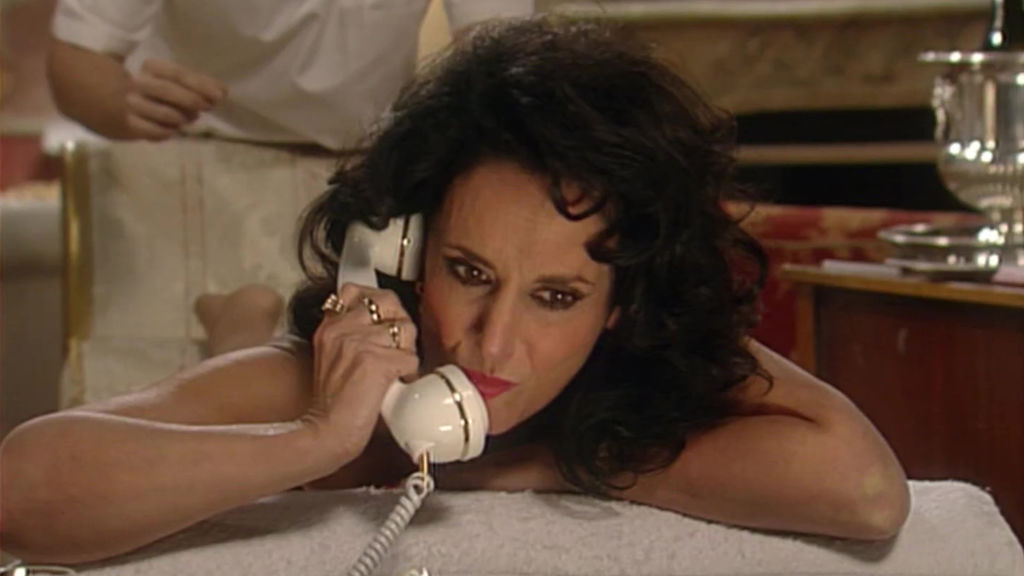 How did you get involved with the project?
Chris Vernon and the BBC team came up with a simple and strong concept, so we jumped at the chance of getting involved.
We had a clear idea of what it needed to be and felt our combination of experience could bring something different to the project.
With projects like this, we always wonder what the first steps are? Did you start with a script and then find footage to match or were there certain bits of footage you wanted to include and the script worked its way around that?
We began with a loose script but we knew the documentary approach, of writing the "script" in the edit, was the way to go. Our research team trawled the BBC archive looking for relevant phrases.
We calculated that we had looked at well over 250,000 clips.
As their findings started to pour in, we'd learn what was working and what wasn't. This started a constant back and forth between the edit and research as we rewrote the script again and again until the film gradually came to life.
By the end, every sentence had been rewritten many times over.
How much footage was looked through?
It's hard to say in hours but we calculated that we had looked at well over 250,000 clips. You could spend decades getting lost in the BBC archive!
Were there any moments that were integral (stuff like the David Brent dance or the streaker)?
There are definitely a few stand out moments, but, in a way, every piece is integral because the film is such a jigsaw.
Every clip needed to work for the film to flow.
What was the process for its construction?
We knew that the more ground we covered, in the BBC archive, the stronger the film would be. So we put together a team of eight researchers and two great editors in Andrew Cross and Jack Williams.
We ran the edit and research alongside each other and built the film through this writing and rewriting process.
We kept three questions in mind as our guiding lights: What are we saying? Does it make sense? Is it moving?
Sam, you're traditionally credited as Editor, but for this one you're Director - how did the project split between the both of you?
SR-E: For me, this was the perfect cross-over project because I could bring my documentary knowledge with me.
Documentary editing is closer to directing as you write the narrative in the edit.
Documentary editing is closer to directing as you write the narrative in the edit. In terms of project split, I think we both tried to bring all our experience to the table and support each other.
There comes a point where titles break down and it just becomes a group of people making a film.
Were there any moments you weren't able to include but wanted to?
Thousands of great moments hit the cutting room floor!
It was tempting to use nostalgic BBC moments that evoked memories from our childhood, but the film needed to feel contemporary, so we reluctantly ditched many classics: Del Boy falling through the bar, the Monty Python fish dance, Michael Fish's hurricane bungle...
They all got the chop.
Many Brits (this humble editor included) have an emotional connection to the BBC. How did you try to bring that out in the project?
In the process of making the film we realised how interwoven we are as a nation with the BBC.
We felt that all we needed to do was remind people of this, how central it is to their lives, both as individuals and as a society.
When you dig down into it, it becomes about community and unity. We felt if we followed these ideas, the emotion would come naturally.
Seb, you're normally calling the shots on the shoot - was it tough to work with footage that was helmed by others? Did you wish you could give Pat Butcher another take?
SE: No, Pat Butcher was a one-take wonder!
I think the hardest thing was the limitless possibility.
On a normal project, by the time you've reached the edit, you've got what you've got in the can. With this project the possibilities were infinite.
Pop quiz, if you could only save ONE of the shows featured in the montage, which would it be and why?
I think it has to be David Attenborough. We couldn't imagine a world without him.
What's up next for you?
SE: Finishing up a Super Bowl spot.
SR-E: I've just finished a feature doc so I'm hungry for commercials next!