Craft
How to build a virtual dream team
Private Island director Chris Boyle talks us through his immense shoot for EA's FIFA 2022, incorporating stars like Beckham, Zidane, and Mbappé, shoots around Europe and an easy-to-access virtual world.
Collecting together footballing superstars like David Beckham, Zinedine Zidane, Heung-Min Son, and Kylian Mbappé during a global pandemic is a pretty tall order.
To do so for a post-heavy, comedic, universe-creating videogame spot promoting one of the biggest releases of the year - EA's FIFA 2022 - heaps on a little more pressure, but it's all part of the job for Private Island inhabitants Chris Boyle [director] and Helen Power [EP].
Creating a 2.5 minute extended spot, Boyle and team not only had to get players to act (and act funny, of all things), but also navigate the uncanny valley with virtual reproductions being conjured by post-production house No. 8.
The result is a fast-paced and genuinely funny film that expresses the technology behind the sporty sim whilst creating a Matrixesque concept of its own. We caught up with Boyle to kick around some questions.
Unlock full credits and more with a Source + shots membership.
Show full credits
Hide full credits
How did you get involved in the project?
Helen and I have worked across a bunch of games franchises - from Call of Duty to Pokémon - so EA got in touch with us directly. There was no agency involved, which isn't unusual for gaming, but otherwise, it all was pretty standard.
We'd just come off doing some work for the Euros with Bud Light so were in a football comedy mode already.
We pitched our take, got the nod, and got straight into it.
What was the goal (pun intended) of the campaign? What were you asked to bring forward?
I think the joy of this spot is its simplicity: linking the game world to ours with the technology of Hypermotion. EA are rightly proud of what they've built and wanted to show it off. The question was how to do it. Game trailers often struggle when they try to mesh live-action footage with game capture, whereas this film makes it a strength and part of the concept, which is unusual.
We do a lot of comedic post-heavy work. One of our strengths is taking quite disparate sources and making them feel continuous and structured. In this instance, the Creative Team at EA was working with Sanam Petri [creative director] who we worked with before, across commercial work and promos. Together, they had built a clean core concept of using portals to pull the players into Hypermotion. Crucially, they also knew the tone that they wanted: FUN.
Game trailers often struggle when they try to mesh live-action footage with game capture, whereas this film makes it a strength and part of the concept.

When we pitched, a script existed that pinned a bunch of 'moments' that helped set the boundaries of what the creatives wanted to do. A load of those beats are in the final edit - in some form - but the best part of the process was that EA were eager to tear everything down and build it back up into our direction of a Marvel-esque tongue-in-cheek parody. That was a very trusting thing to do, but it meant the script stayed lean.
The whole FIFA team were super collaborative and embraced a lot of the more left-field ideas we pitched and encouraged us to push them further into the surreal and unexpected, which we were MORE than excited to do.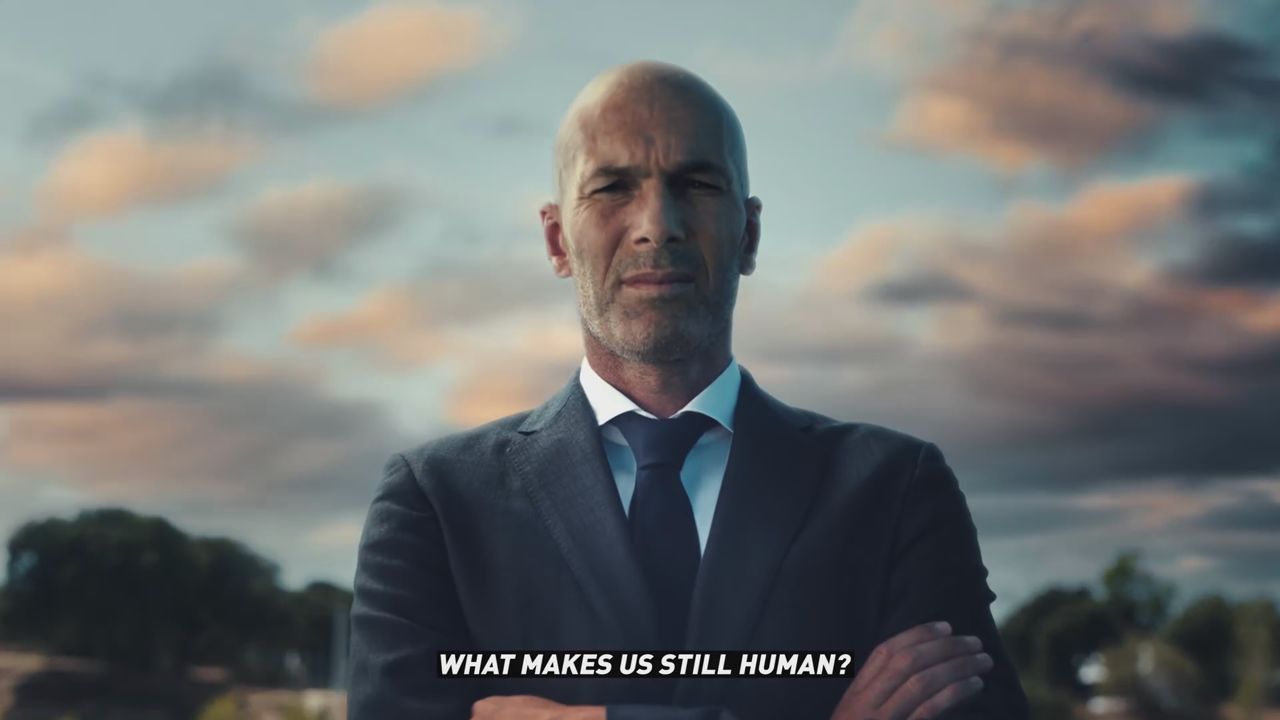 What were the early steps? How did you prep?
Anyone who's worked with us knows that we like to plan. A lot. I've worked with the same storyboard artist (Alex Moore) for years and always make quite full-on animatics. These allow the team to see a 'film' only a week or two into production. I'll cut it myself and then it works as a blueprint for the job. Because we nearly always edit in-house at PI and usually with a lot of post, it gives flexibility but keeps structure front and centre.
Whether it was Beckham reaching out to his own doppelganger or Rio screaming "FOOTBALL", they were prepped and all totally up for it.

The timeline (twelve weeks from the pitch) meant that we had to be in pre-production, production and post simultaneously... which is a little unnerving… but the approach meant that over the weeks, we just slotted in the shots, locked that bit of the edit, and got them posted by the heroes and uber talent at No8.
Essentially, it meant that we could shoot Rio five days before delivery and not all (totally) lose our minds.
The film obviously features a number of big names in football (and beyond). How was that coordinated? Any issues?
Creatively it was great. We were asking them to do stuff slightly different to the usual so the script was built from the ground up to support them. They're world-class athletes - not actors - so we made sure they knew what they were doing in the run-up to the shoot, usually by me acting out what they needed to do. Whether it was Beckham reaching out to his own doppelganger or Rio screaming "FOOTBALL", they were prepped and all totally up for it, which really shows in their performance.
Production inevitably was trickier. With sports the where, when and even who won't lock until the last moment. Add in Covid and it was sticky BUT outstanding talent management from Alex Wilde at EA made sure people were there when we needed them, and a monumental amount of lightning-speed production from a very patient team led by the brilliant Amalia Rosen-Rawlings [producer] kept us on the road.
Above: Some behind the scenes shots.
How was the shoot? How long was the process?
We shot 11 days over two months. PI has been fortunate to do very little remote work over the last 18 months - but like everything you need to plan as if you might. As it turned out Helen and I got to attend every shoot which was lucky.
Nouri Films gave us a great setup in Spain and Wanda made everything happen in Paris. Everything else in the UK was a mix of set builds, location work, drone days... you name it, we did it.
Ben Spence was the lead DOP and set the look and tone like the champion he is - for the spot. Jordan Buck filled in for a date or two in the UK, and we had entirely separate teams for the French and Spanish legs. Generally, the client was remoting in from North America, but fortunately, Sanam was able to join us in the UK for the bulk of the shoot and edit.
Crucially, the EA creative team - Paul Marr, Khoi Phan and Ben Prout - trusted us to get what we needed. A remote client can make it tricky to get into the swing of a shoot, and this way of working knocked that on the head, which I'm super appreciative of.
Did you encounter any major issues? How were they overcome?
We had a really, really tight schedule - especially with as much post as we had - but we just all got on with it. Covid-wise we were lucky, only had one talent no-show thanks to a positive result… and Ben Spence spent a day locked in his car near set waiting for a result (on his birthday I might add) - to get the all-clear five minutes before wrap.
There's a load of post that you won't notice in there - almost every location needed massive clean up or full on set replacements.
Also, certain players potentially transferring to other clubs… and other players actually moving to other clubs after we shot them... also ate into the deep and relaxing ten hours of sleep per night that I definitely got throughout the duration of this project.
As you mention, the film required a lot of post-work. How was that process and are there effects we might not have noticed?
PI usually does all of its own post, and I'm really proud of what we can deliver. But the scale of this (I think 40 VFX shots for the main film and then another 20 for regionals AND a whole separate teaser) was bigger than our boat, so we needed a partner who would be as invested as us and brilliant at what they do - and with No.8 we really landed on our feet.
Barny [Wright, MD], Jim [Allen, VFX lead] and Charlotte [Shearsmith, post producer] were only interested in making the film as good as it can be and I can't speak highly enough about the whole team. Working directly with EA meant that PI could build initial concepts and design work, get them signed off by EA and then take that to No.8 to develop and bring to life - which meant we lost almost zero time going round in circles on look dev. That's pretty rare in my experience.
The trickiest shots are the 3D models of Beckham, Rooney and Son, simply because we didn't want them to be too uncanny or too realistic and the 2D and 3D teams at No.8 really delivered on that; blending all sorts of dark arts to create a really nice synthetic look.
There's a load of post that you won't notice in there - almost every location needed massive clean up or full on set replacements. The short shoot times meant that often we're replacing backgrounds, skies, people, skies, feet, birds, artwork, balls, hands... it's all an illusion!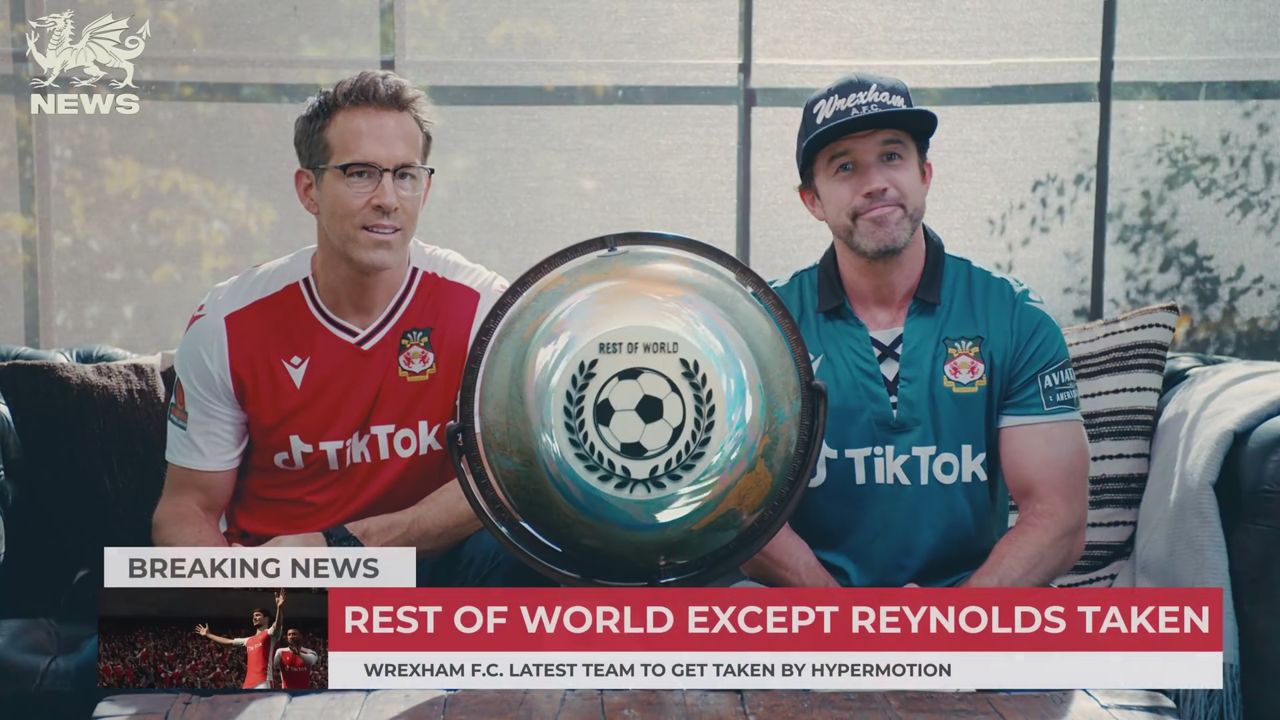 What's your favourite moment from the film? Why?
Ooof, maybe the stuff in liminal space - because it's stupid and on the nose - and that's the joy of it. Sports and football, in particular, can really benefit from a sense of humour, so it's gratifying to see it going down so well with the viewers.
Also, from a production perspective, that sequence has three football legends shot with different crews in three different countries so it's super satisfying to see it all working in unison.
My favourite bit not in the film is a sequence with a Real Madrid player and a unicorn.

My favourite bit not in the film is a sequence with a Real Madrid player and a unicorn, but no worries - I'll be attempting to jam that into every single pitch in the next twelve months.
If you could get digitally transferred into a videogame, which one would it be?
Excellent question. I'd like to say Half-Life or Far Cry or Fallout or something because I love those games - but existence there would probably be unremittingly bleak - so I'm going to say Monkey Island. Unless EA is reading this - then it's obviously FIFA 22 Ultimate Edition.
What's up next for you?
It's been a pretty wild year for PI - through covid we've been fortunate and grateful to have been non-stop busy. We've grown in size and worked on a load of amazing projects... so we're taking a little break and then getting back on it.
We've got some stuff we shot for the US that we're finishing off and doing more serious projects with Unreal and mocap in-house.
Other than that - who knows - it's kind of hard to plan more than a few months ahead but something fun always comes knocking. *touches wood*