News
Find Yours: Mesmerizing 360 brand campaign for WEBTOON
Spot directed by Matt Hoffman of HB Films.
Creative agency And Company recently created a 360 campaign for WEBTOON, the world's largest digital comics platform with more than 10 million daily readers.
Geared towards expanding the Korean brand's presence in the U.S. market, the campaign is highlighted by a :60 anthem spot for theatrical and broadcast, with visual effects provided by Electric Theatre Collective. In addition, And Company produced deliverables for print, OOH, digital, and social.
WEBTOON gives comic book fans and artists an intuitive platform to create, publish, and share original comics. Tasked with generating buzz around the service for new and existing users alike, And Company focused the Find Yours campaign on WEBTOON's powerful storytelling tools for creators, while celebrating the diverse, large-scale community it fosters: users can access thousands of stories in any genre from a range of artists -- anytime, anywhere, and for free on iOS and Android.
Unlock full credits and more with a Source membership.
Show full credits
Hide full credits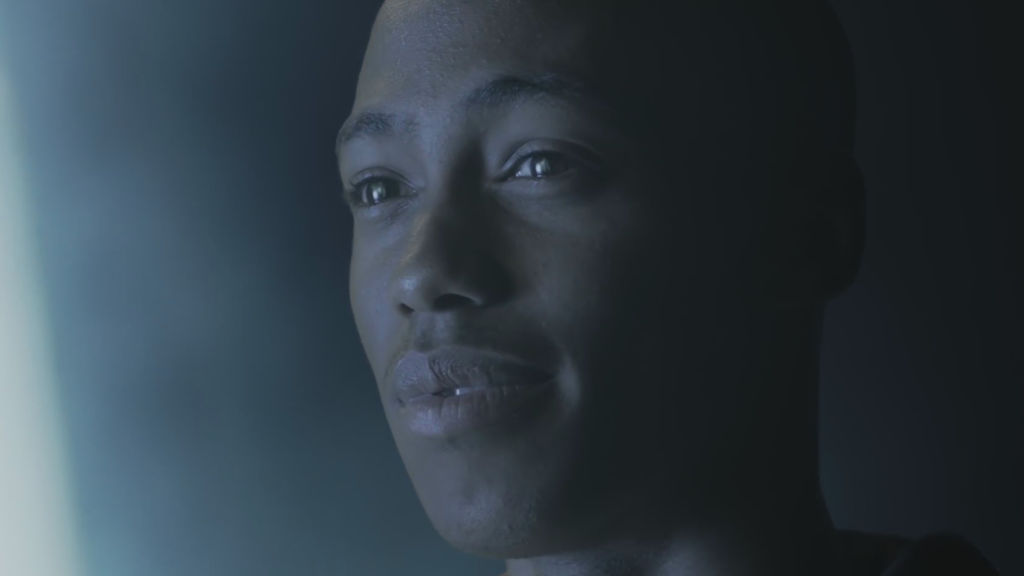 Conceived as the centerpiece for the entire campaign, the anthem spot, directed by Matt Hoffman of HB Films, captures the premium quality of WEBTOON and the transportive experience it offers. The cinematic piece kicks off with a young woman's idea on a sketchpad before morphing into a surreal comic book world, as a web of viewers is drawn into her story via the WEBTOON mobile app.
"We wanted to make the anthem spot as aspirational and cinematic as possible in order to express the endless possibilities that the WEBTOON platform offers – whether you're a creator or comic book fan looking to discover something new," says And Company Creative Director Joshua Smith. "We found that what ultimately bonds the WEBTOON community is a shared passion for great stories, so we focused the campaign on that familiar feeling of being immersed in a captivating story -- when the world falls away and you're in this stolen moment, or you're picking it back up any chance you get."
And Company cast dancers as the WEBTOON users floating into the comics world, achieved through a combination of in-camera effects and VFX. Hoffman and DP David G. Wilson shot the performers on a green screen with the Bolt camera, which is designed to move at ultra-high speeds. Electric Theatre Collective was brought on to help create the dreamy mind-bending worlds, with road trip-inspired music composed by Beacon Street to underscore the psychedelic journey.
Once the video piece was completed, And Company integrated the creative from the spot and photoshoot with WEBTOON's stunning brand identity to deliver a cohesive campaign for print, OOH, digital, and social. This included evolving the branding with a 3D logo reveal for the campaign. According to Smith, And Company and WEBTOON chose to keep the brand messaging simple to allow the visuals to sing, and let the audience infer their own ideas, playing on "Find Yours" campaign slogan.
"We love creating holistic, direct-to-brand campaigns that combine our expertise spanning brand strategy, design, and filmmaking," concludes Smith. "We understand the challenges of ambitious campaign such as this one, especially for a user-focused brand like WEBTOON, which is built around a savvy, passionate audience who can connect the dots. Thankfully, we had the client's complete trust and, more importantly, their great ideas and insights to make a campaign that will excite and resonate with comic book fans."