Craft
Evian babies bop along to the Bare Necessities
BETC's Live Young campaign returns with a hip-hop version of the classic Jungle Book ditty.
Unlock full credits and more with a Source membership.
Show full credits
Hide full credits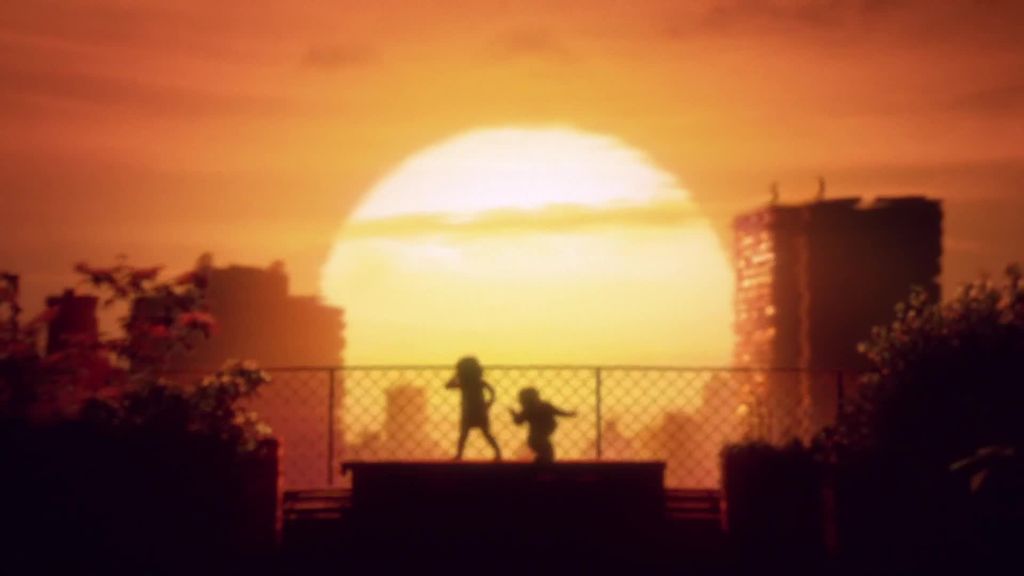 The much-loved Evian babies are back in a joyous new installment of BETC's Live Young campaign for the mineral water brand - and this time, they've got a Baloo the Bear-like swagger about them.
Set to a hip-hop rendition of The Bare Necessities, the new spot sees the tiny tots balancing corporate deals with biking, vogueing and playing tennis in a reminder that living well is about focusing on the things that really matter.
Directed by Iconoclast duo Vania & Muggia, the film also features a cameo from former world #1 ranked tennis player, Garbiñe Muguruza, and music from rising rap star Jay Prince.
shots caught up with copywriter Nick Bakshi, art director Erika Reyes and Patricia Oliva, VP Marketing, Evian, to hear more about the evergreen appeal of the Evian babies.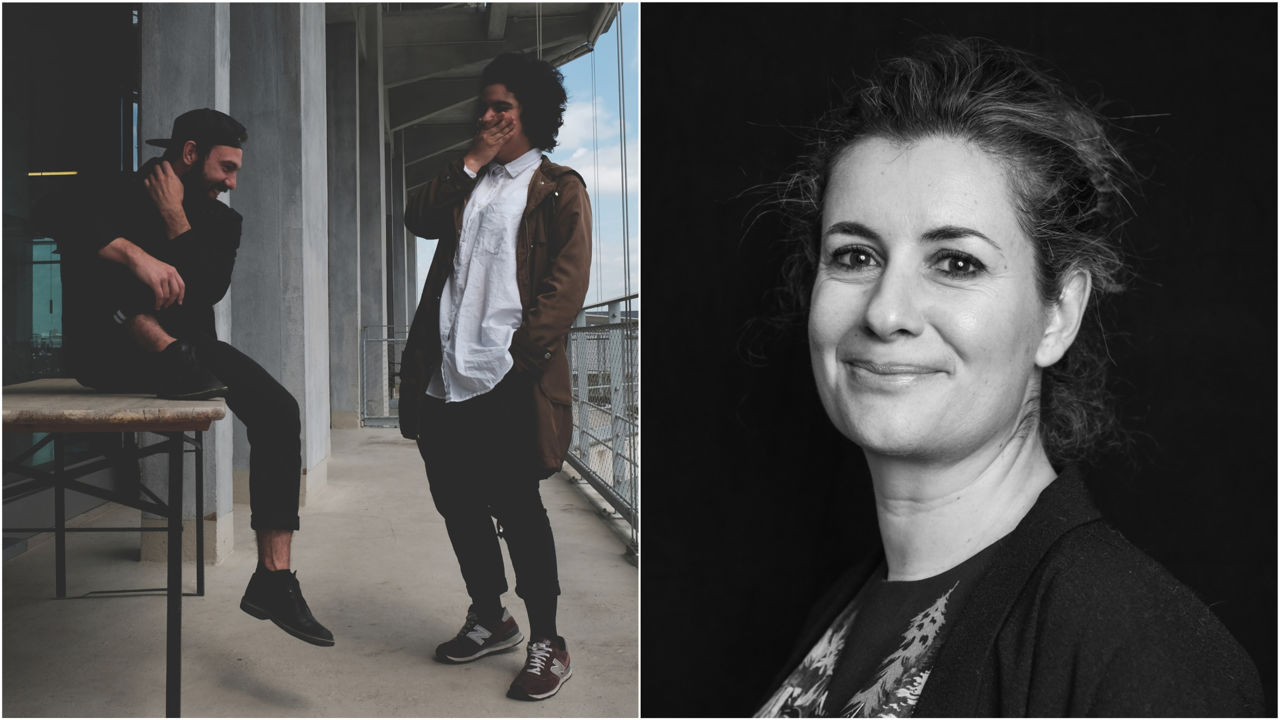 Above (left-right): BETC creatives Nicholas Bakshi and Erika Reyes; Evian's Patricia Oliva
Tell us about this latest evolution of the Evian babies campaign - what was the inspiration behind the concept and how did you come to choose The Bare Necessities as the soundtrack?
Nicholas Bakshi and Erika Reyes: The Bare Necessities has a certain magic to it. First of all, as soon as you hear it, you're transported back to your youth. But secondly, and maybe more importantly, Baloo (the bear who sings the song in the original) embodies a special type of wisdom; a naïve knowledge that's straight to the point. Simple enough for a kid to understand but insightful enough to be useful to people of all ages. This campaign is about a return to that type of fundamental knowledge, about listening to that little voice inside your head, that inner baby, that guides you to the good life so long as you give it the time and space to speak, or, in this case, to sing.
Patricia Oliva: The Evian babies are back to celebrate a new way of living young. It's 10 years after the first Roller Babies campaign and this new edition has evolved the baby saga, marking a shift in the 'Live young' attitude, tone and style. In an increasingly fast-paced world with ceaseless swiping and constant notifications, we knew that we needed to adapt our babies to this evolving world.
As soon as you hear The Bare Necessities, you feel like a kid again.
The babies have evolved in the same way that youth has evolved. In the past, the idea of youth was carefree, joyful, dynamic. Today youth is more conscious, more active and involved. Our babies reflect this evolution. They are a metaphor of youth: still full of energy and fun, but now they are more invested than ever in taking care of their bodies, minds and planet. The campaign suggests we just need to trust that little voice inside all of us, that inner baby that reminds us that living young is about making conscious living choices, focusing on the things that really matter.
We picked The Bare Necessities because it's a simple explanation of an ethos we truly believe in; that if we look for the simple, natural things in life, we'll be happier, healthier and more sustainable. We also love the fact that the song immediately bring you back to your childhood. As soon as you hear it, you feel like a kid again.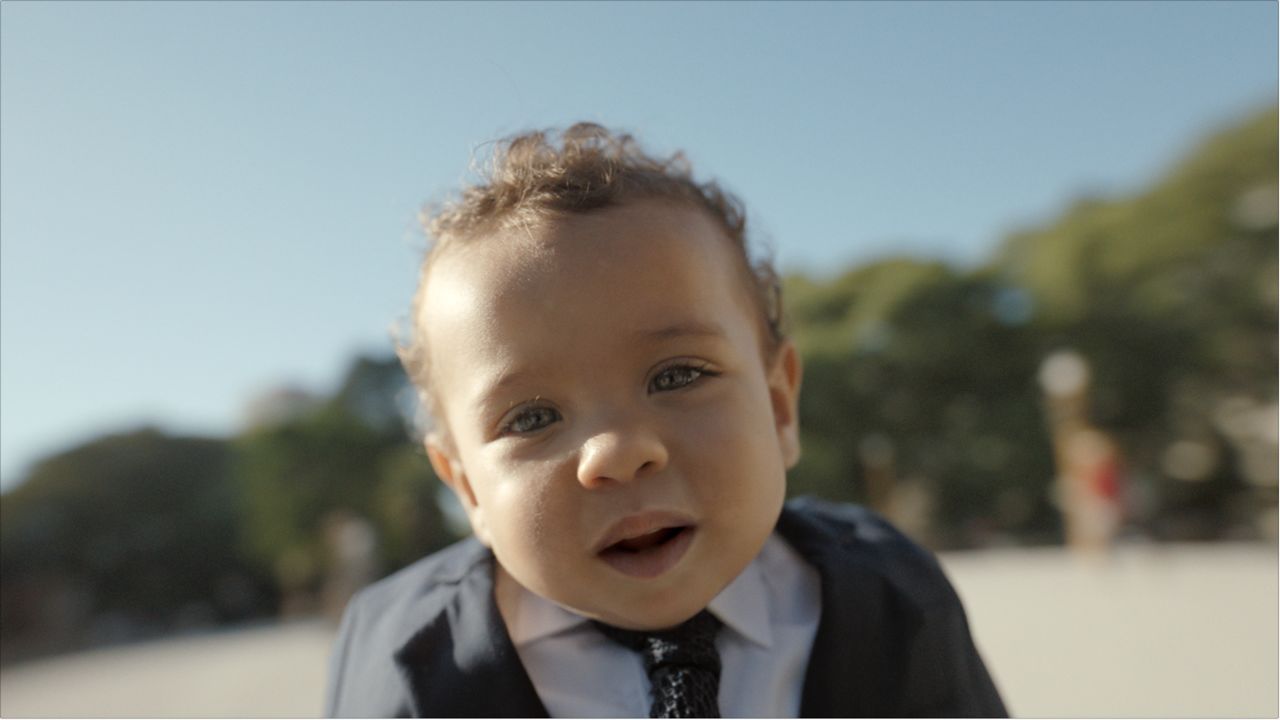 Why did it feel right to bring the Evian babies back again? And how do you keep the concept feeling fresh when it has run for over a decade?
NB and ER: When your ship is heading in the right direction, you don't change course just because you've been sailing for a long time. For us, the babies are still the strongest, simplest articulation of the 'Live young' brand philosophy, a philosophy that is as true and valuable today as it was when it was created all those years ago. Of course, we have to mix it up to keep things interesting. That's the challenge we face as creatives. To continue to find refreshing iterations that push the brand forward. We think this campaign has done exactly that. Built upon what's been done in the past without trampling on it.
PO: It is safe to say that the baby campaign is far from wearing out. Possibilities of execution are limitless, and we are strongly convinced that babies are the best way to represent our 'Live young' attitude. Babies have played a significant role in our communication and creative strategy as a brand. Of course, there are high expectations set for any Evian campaign given the previous successes. This year, there is a shift as we aim to create a campaign that would advocate for a life lived with intention, with purpose where we find joy in taking care of the things that matter most.
What's the best and worst thing about working with babies?
NB and ER: The best part about working with babies? Their spontaneity. Babies do what comes naturally. They don't overthink or complicate. There's nothing more pure or honest than that. The worst thing? Well… unfortunately, sometimes you need your actors to be a little less spontaneous!
Babies are just super cute. But I think cute gets old.
What's your favourite Evian babies campaign?
PO: Without a doubt, this one. We've been using babies for more than a decade as a metaphor of youth and today we've given them a voice! They are speaking up, advocating for a life lived with purpose.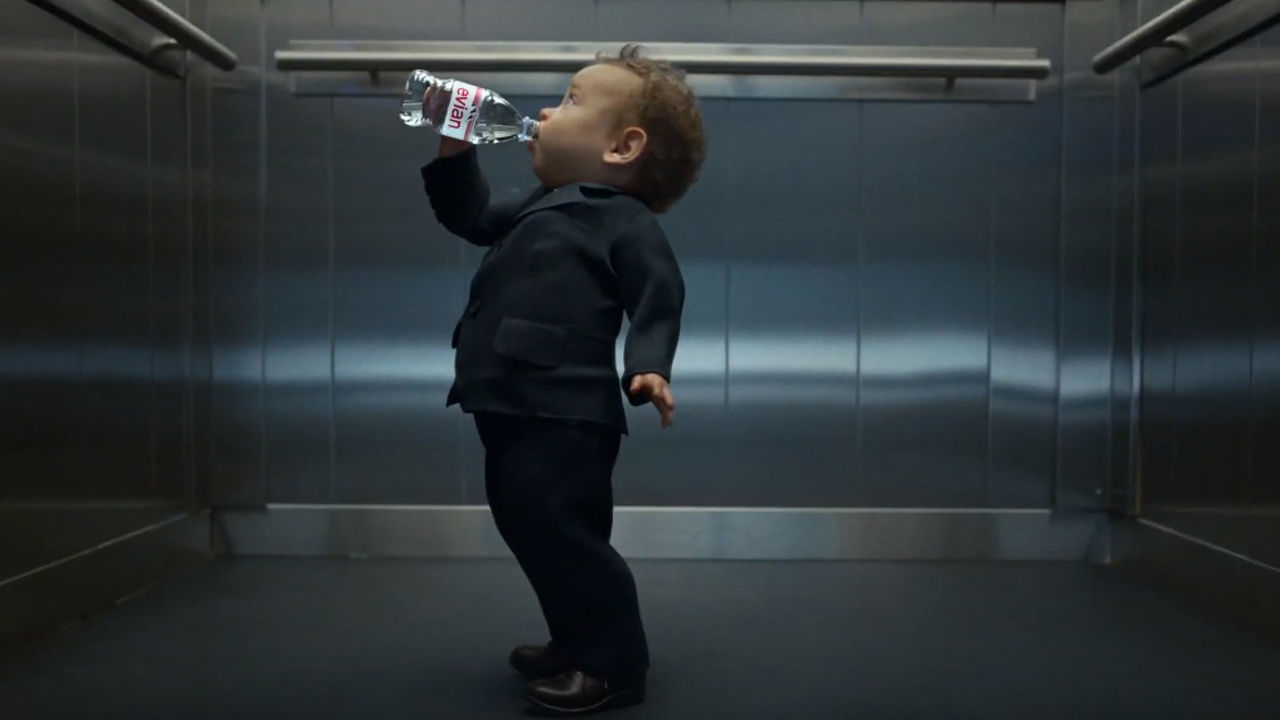 Why do you think the Evian babies have such an evergreen appeal? Will you ever retire them?
NB and ER: First, to address the tiny, chubby, adorable elephant in the room: babies are just super cute. But I think cute gets old. The staying power of the babies comes from the underlying brand philosophy. People really gravitate to this idea that we can maintain the spirit and mentality of youth. Curiosity, honesty, spontaneity, playfulness. These are qualities we can all strive for no matter our age. That's something that doesn't get old.