News
Eric Cantona and Hotels.com teach footy fans how to be cultured
Eric's guide to being the perfect travelling fan ahead of the UEFA Champions League Final directed by Charlie Phillips at MindsEye.
Did you know that nearly a quarter of football fans (25%) don't consider themselves to be cultured? Or that 75% of travellers would never visit an art gallery when abroad. More than half (55%) don't even bother trying the local cuisine and a naughty 1 in 25 has trashed a hotel room with 1 in 20 have ending up in hospital!
With hundreds of thousands of Tottenham Hotspur F.C. and Liverpool F.C. fans set to descend on the streets of Madrid for the 2019 UEFA Champions League Final, Hotels.com and legendary footballer Eric Cantona are encouraging Brits to be more cultured when they hit the Spanish capital. Time to bench the Full English!
Cultural icon King Eric, alongside official travel partner of the UEFA Champions League Hotels.com, is calling on supporters of both sides to open their eyes, breathe in the culture and unearth the delights of Madrid. Rather than getting to know the inside of Irish bars and fast food joints, get to know and mingle with the locals, try the regional cuisine and even substitute pubs for art galleries.
Cantona's plea comes following research unveiled by travel champions Hotels.com, which reveals that football fans aren't likely to be culture vultures when they head for a European away day to watch their team.
Slightly alarmingly, two in ten (20%) football fans don't even know which city they are in, as they're only there to watch the football, with over one in ten (11%) admitting to never attempting to speak the local language.
To encourage fans of both clubs to make the most of their trip to the UEFA Champions League Final, Hotels.com has teamed up with Eric Cantona to offer his unique take on a tour of Madrid that will leave supporters saying 'ooh la la' and ensure they are the best travelling fans they can be.
Unlock full credits and more with a Source membership.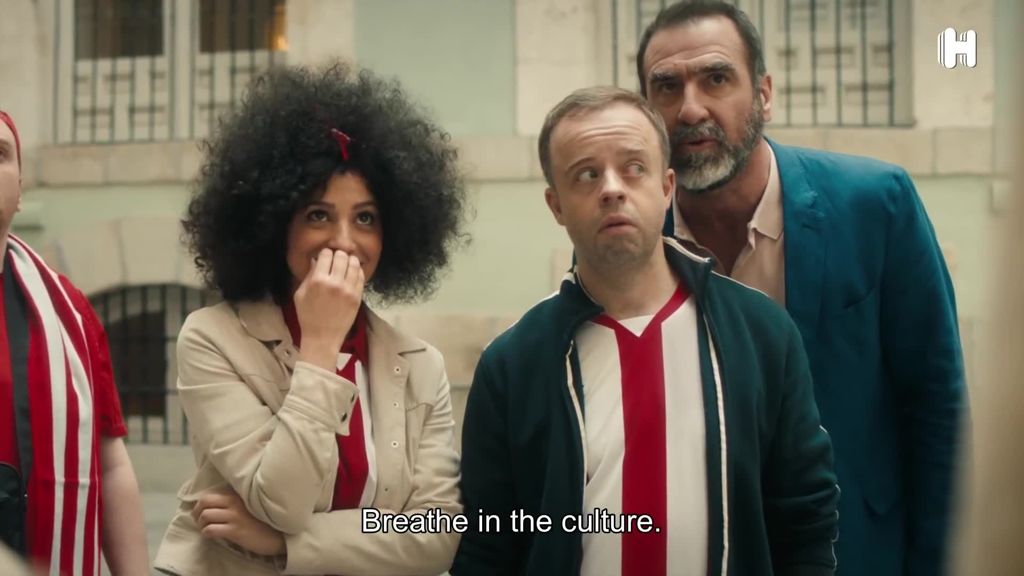 Eric Cantona said: "It's time to open your eyes and experience the beauty of the places you are visiting when you follow your team. Hotels.com and I believe that travelling abroad can be an even more rewarding experience if you really embrace the local culture and everything it has to offer. Learn the language, drink in the culture, meet the local people and become the perfect travelling fan."
Adam Jay, President of Hotels.com brand commented: "Away football fans are some of the most passionate in the world, but we know that not everyone takes the opportunity to fully enjoy their host city. As a travel brand, we want to change that and who better to show you how to be the perfect travelling fan than a cultural icon like Eric Cantona?"
MindsEye were commissioned to produce the film, which will be supported by multiple cut-downs and social content. Director, Charlie Phillips adds, 'Only with Eric Cantona's collaboration and professionalism was it possible to achieve all of this in a one day shoot and that's taking into account we had seven locations moves and everything had to shot in two languages!'

Unlock full credits and more with a Source membership.