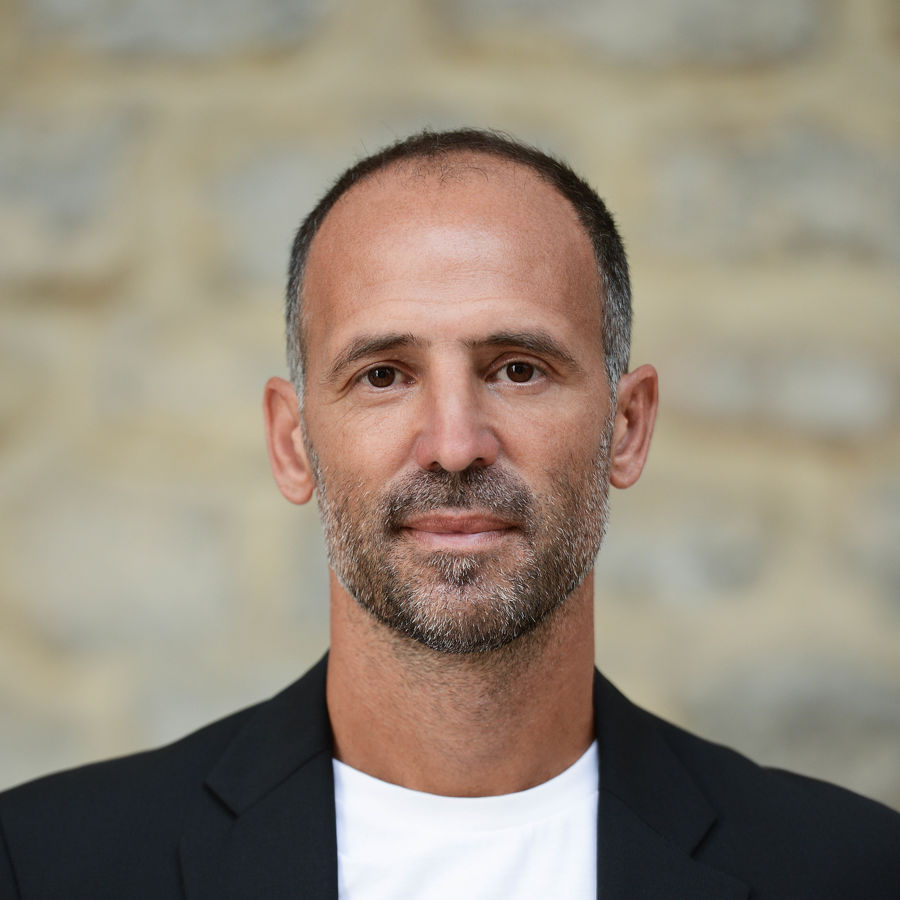 News
Emric Pasternak: "Trends Come and Go, but Nobody Survives Without Creativity"
Continuing our ongoing series following Extreme Reach's acquisition of Adstream in June 2021, Emric Pasternak, Adstream's MD in France, talks about what makes a suburban upbringing such a good teacher, how no two days are the same in this industry, and why he dreams of a globetrotting pub...
Emric Pasternak doesn't like routine. Not one bit. And, considering his role as MD for Adstream in France, that's just as well.
"It stems from growing up in the 'banlieues' in France, I think", he recalls. "There was a lot of vibrancy, culturally speaking, and you needed to adapt and survive each day."
That appreciation for multiculturalism and innate curiosity has stuck with Pasternak to this day. When he's not occupied with his day job, he dreams of running a pub that celebrates internationalism. "When I daydream, that's where I go - it would be a big pub with lots of rooms which teleport you to different parts of the world", he says. "A Japanese room, a South African room, you name it. The French room would feature plenty of wine and cheese, of course! It's the contact with people that I really love - meeting them, understanding them and, I hope, being able to help them or at least offer them something meaningful."
Whether intentional or not, all of those qualities and traits are just about the perfect background on which to make a success of his role at Adstream.
Change Is The Constant
"My best advice for someone starting a career in this industry? Fall in love with change!"
Those words from Pasternak underpin his approach to his role - perhaps even to his life. And yet, for someone so opposed to routine, he's now been working with Adstream for over a decade. To ask bluntly, what gives?
"When I started with Adstream I guess you could say it was a kind of coincidence", he remembers. "I only found out about the role through a recruiting firm, but it spoke to what I wanted to achieve. I've always been entrepreneurial, driven to manage a business and take on that responsibility. Plus, it came with the opportunity to improve my English which was something of a bonus! So I put myself forward for the job and dove straight in".
Fall in love with change!
If that explains what made a career with Adstream so appealing in the first place, what came next serves as Pasternak's motivation for sticking around so long. "In simple terms, it was the culture and team spirit that made - and still makes - every day so rewarding", he says. "And a big part of that was the chance to be entrepreneurial every single day. Because of that I now have a responsibility to cultivate and maintain that same culture myself, which is a challenge I love".
Internally, then, no two of Pasternak's days are ever quite the same. But, at the same time, the biggest changes are always driven by the external forces within the industry. And, excitingly for Pasternak, his role involves anticipating and meeting those forces head-on…
Unlock full credits and more with a Source + shots membership.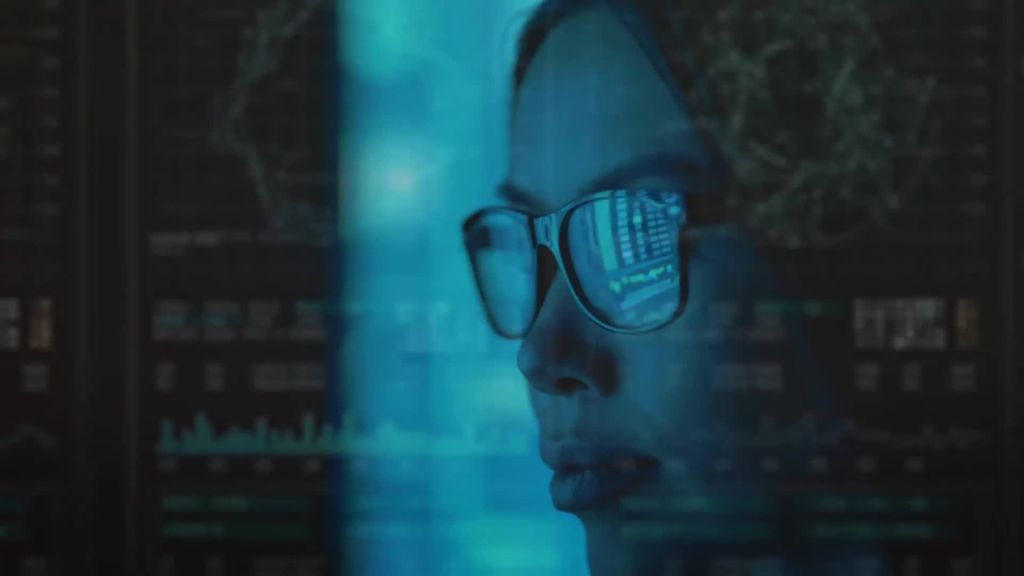 Above: Extreme Reach's Anthem spot, ushering in a bold new era for the company.
The Transformational Trends
"In this industry, we're always at the crest of a wave which is propelled by emerging trends", says Pasternak.
So if that is the case, which are the trends most powerfully driving change right now? For Pasternak, the answer is clear.
"When I look at what makes things happen today, I can't help but consider the hegemony of targeting and the lionization of data in the service of creativity. Okay, neither of those are especially new at this point - we've known about the potential for targeted ads for over a decade now - but the changes they're driving are completely unprecedented", he explains.
Data and technology have already fundamentally changed our industry forever.
To illustrate his point, Pasternak points to areas of the media landscape previously considered as traditional. "Look at what's happening with addressable TV, where you're getting the benefits of online advertising applied to the world of TV with all the advantages that come with that", he explains. "And then consider the near-future. I think there's no doubt that the streaming giants are looking very seriously at advertising right now. They use data to suggest new films or shows to you - why not use that same data for ads? It feels inevitable to me.
You can also look at the explosion of ads and promotion on social media. If brands rely more and more on influencers, it is also because that is the meeting point between targeting, community, originality and therefore creativity.
Amidst all of that, however, we all have a responsibility to the creative idea that sets work apart from the pack. That's more essential than ever. Trends will come and go, but nobody survives long without creativity.
"What is clear, however, is that data and technology have already fundamentally changed our industry forever. And they're not finished with us yet".
Unlock full credits and more with a Source + shots membership.
Show full credits
Hide full credits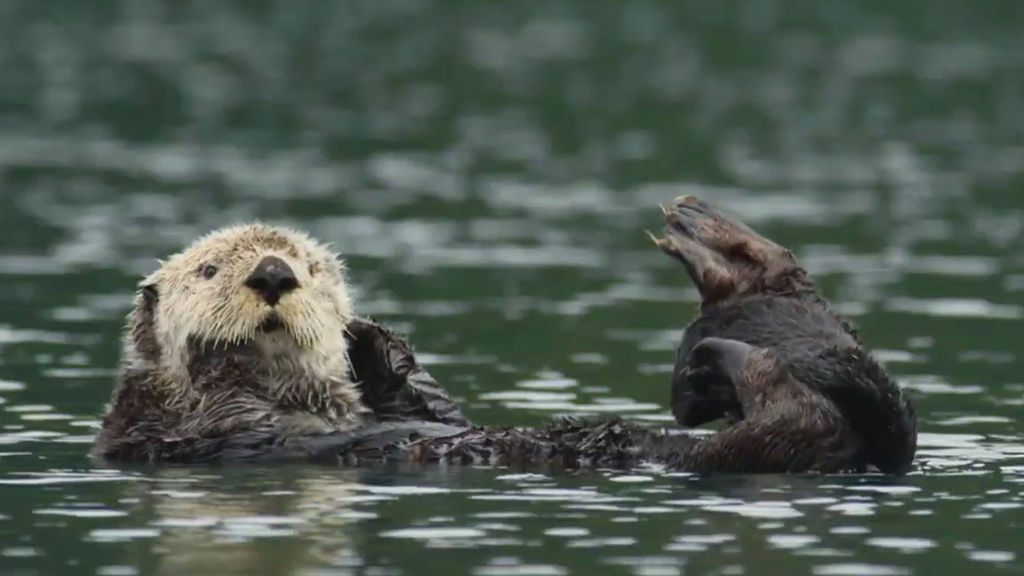 Above: Man versus Loutre (or 'man versus otter' in English) takes an impactfully lighthearted approach to its pro-environmental message, playfully illustrating Pasternak's theories on creativity.
What's Next?
Of course, Adstream as a company has been no stranger to change itself in recent times. When our conversation turns to the subject of Extreme Reach, Pasternak's eyes light up.
"Ah, what a fantastic platform that has given us", he says. "It gives us a better infrastructure, and more potential to solve problems for people. The modern problem that is holding back progress in our industry is complexity."
It's around that point - solving complexity - that Pasternak's motivations and Adstream's central proposition converge. "It's a chance to offer people from all over the planet something of value", he says. "We provide the opportunity for marketers to stop worrying about these complex details which underpin the global ad industry today and to move creative quickly and perfectly to any screen. Then those teams can focus on what matters most - being creative."

To illustrate his point, Pasternak highlights an ad for Greenweez, France's leading organic e-commerce store. The ad, which ran earlier this year, embraces creativity by eschewing - even parodying - the overtly serious tone of much environmentally-conscious advertising.
The modern problem that is holding back progress in our industry is complexity.
"What I love about this ad is that it takes a funny and inclusive approach to discussing the impact humans are having on the ecological world", he explains. "So much in this category is at one extreme - either overly aggressive, or overly bland. For me, this shows how a bit of creativity can help find the sweet spot between the two".
After all, it's precisely as Pasternak says - nobody lasts long without creativity. He concludes by sharing a quote and inviting you to find its author: "Creativity is intelligence having fun."
Adstream was acquired by Extreme Reach in June of this year. Together, they are the global leader in Creative Logistics; the first and only solution that seamlessly integrates Linear TV delivery and video ad serving in one platform.
Headline photo credit: @kov.