News
Droga5 establishes Home is Here for The Africa Center
The collaboration between Droga5 and The Africa Center unfolded at a time of continued global unrest calling for equity and justice in the movement for Black lives.
With a Board of Directors that includes the likes of Oscar Award-winning actress Lupita Nyong'o and global humanitarian Chelsea Clinton, the non-profit underwent a number of transformations and expansions since its founding a decade ago, creating an opportunity for a re-establishment of its role in today's cultural context.

The collaboration between Droga5 and The Africa Center unfolded at a time of continued global unrest calling for equity and justice in the movement for Black lives. This cultural moment beckoned the reimagining of The Africa Center's role, not only for Africans and people of African descent, but also in the landscape of traditional cultural institutions built upon stories and systems that center white people and values.
What does a cultural institution need to look like to serve Black people? To fully recognize and represent the history, experience and future of Africans and people of African descent? To be a home for people across the diaspora to find unity and community? We set out to answer this challenge by decoding the complexity of the moment.
People of African descent continue to be subjected to a pernicious double blow of broken narratives: narratives about Africa and its people, and narratives about Black people around the world. Driven by a deep belief that the future of Africa will shape our global collective future, The Africa Center plays a critical role as a physical and digital platform for people of African descent everywhere to radically reimagine the stories that have shaped their existence.
Unlock full credits and more with a Source + shots membership.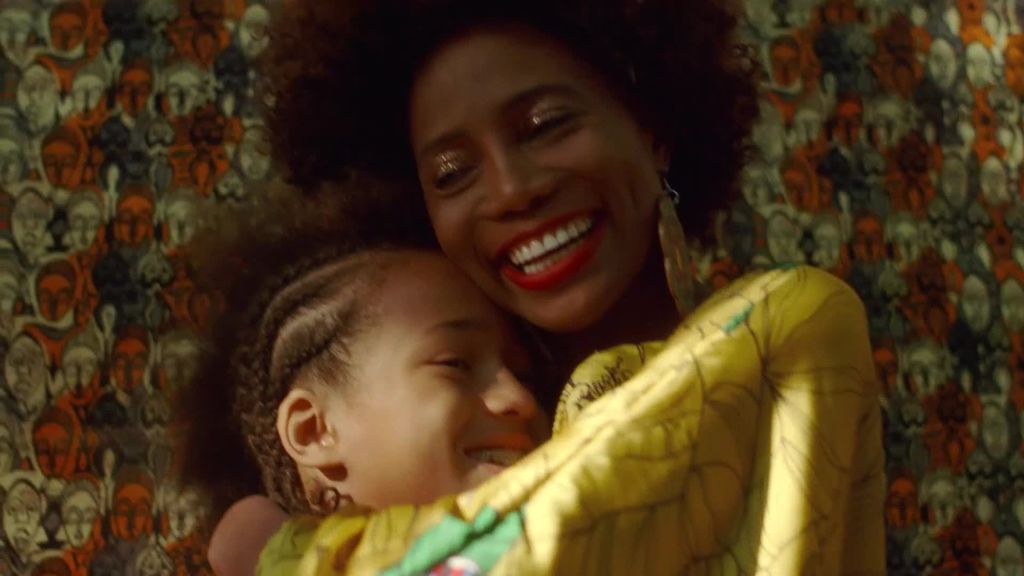 In collaboration with the leadership team, Droga5 refreshed The Africa Center's brand experience in order to capture the way's the Center is leading a new model of cultural institution that isn't set out to only preserve the past, but catalyze the roles Africa and people of African descent will play in all our collective futures. Reaching beyond inclusivity, The Africa Center's model of community engagement sets out to co-create with its audience through a uniquely intersectional lens of culture, business and policy programming.
For this reason, our definition of the audience had to enable The Africa Center to center the needs of their Kinfolk — self-identified Black or African people who are change-seeking, community-driven culture shapers — while also engaging a broader group of like-minded Co-Catalysts, allowing them to meaningfully contribute to the mission. Through global qualitative and quantitative research we uncovered Kinfolk's unmet need for self-actualization through a deeper connection with Africa and the diaspora — a yearning for homecoming.
Its inaugural brand campaign, Home is Here establishes The Africa Center's role as a place for belonging and co-creation of the future of both community and continent. Highlighting the diversity of communities and experiences of Africans and those of African descent, the campaign kicks off with a :60 short film directed by Jared Malik Royal that serves as an open invitation for Kinfolk to connect with their unique feeling of home at The Africa Center.
Launching the week of Juneteenth, the film is set throughout Harlem to capture sentimental moments that showcase common threads amongst a shared past and ancestry between Africans and those of the African diaspora. An intentionally inclusive production, the film features an all-Black cast of real-life NYC residents, along Black-owned small business Sister's Uptown Bookstore Sisters Uptown Bookstore, and brands including Cross Colours, Sun Gods, Johnny Nelson Jewelry and The 125 Collection. Representation was not only key in front of the camera but behind the scenes, too, with a majority Black and POC Droga5 team across strategy, creative and production.
The Home is Here concept is advanced by a :15s version of the film, social executions and custom Instagram filter to invite our audience's own transformative storytelling. To further drive engagement, the campaign will be amplified by influential voices in the Black community globally.