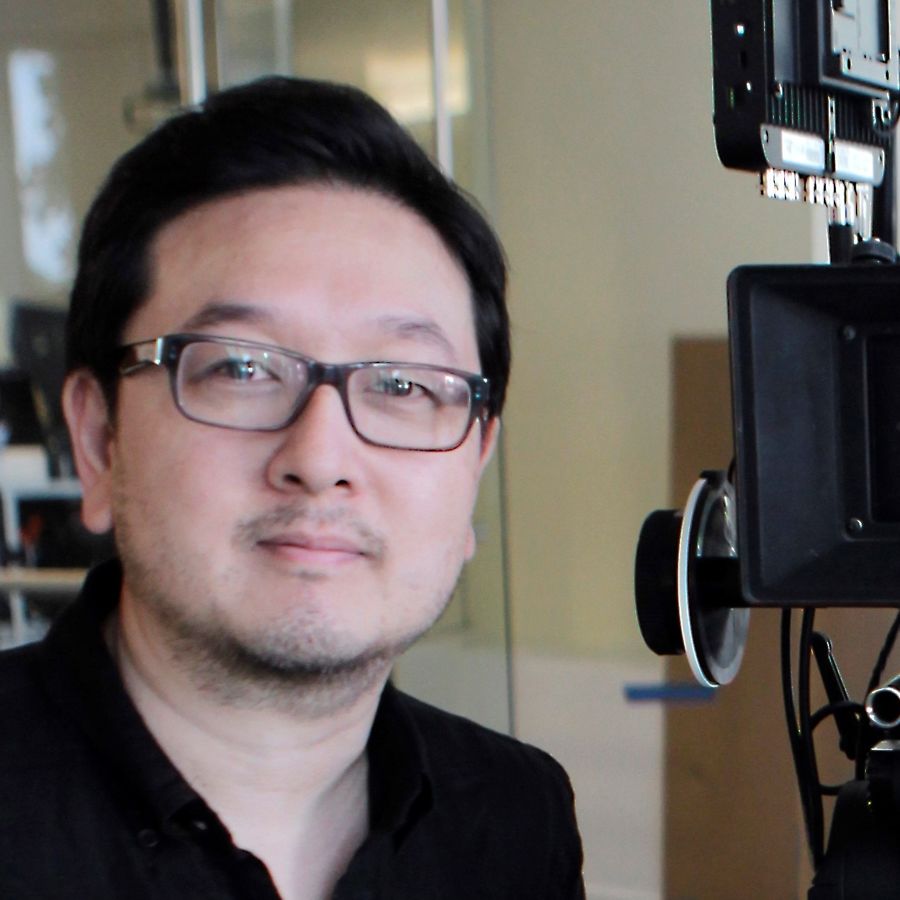 News
Director Ed Han joins Quriosity Productions
The longtime agency creative director is known his eye for art direction, his stylistic versatility and his defining work building the Roomba brand.
The former agency creative director turned film director, Ed Han has joined the roster of Quriosity Productions.
He brings with him a great eye for everything from lifestyle to automotive spots, as well as a deep understanding of the power of brands and what clients are looking for when they undertake new campaigns. Han's signing was announced by Quriosity Founder and EP Qadree Holmes, and West Coast EP Mark Conley.
Han was a known entity to Conley, who'd bid against him during his years as a freelance producer. "I think the timing of Ed's joining us couldn't be better," Conley says. "I'm building a roster of new directorial talent for our company, and he was looking for a strong company to represent him. Combining his work with our expanded national sales team was an easy decision to make.
For his part, Han says he's excited about the new doors that will open up, and is impressed not just with the company but with where Holmes and Conley are taking it. "Mark and I immediately had good chemistry, and seeing how involved Q is in the production and post production community, in particular his championing diversity, that really struck me," he comments. "I think for both of us, it was being in the right place at the right time."
Han has always been drawn to creative endeavors, and studied painting, design and illustration in college with a goal of designing and illustrating movie posters. But it was easier to land a job as an agency art director, which he did. That led to almost 25 years as an agency creative, first with FCB, then Publicis, before wrapping up his agency tenure as Executive Creative Director of Walton Isaacson. He made the transition into directing nine years ago, much of this time since then spent working independently, or partnering with production companies on an ad hoc basis.
His reel includes work for brands like Lincoln Motor Company, Hershey and One.org, the latter an emotional PSA about stopping the spread of HIV from mothers to babies. Also on his reel is work for iRobot, for which Han not only directed a long-running series of ads launching new products but also developed the strategy, working directly with the client, and served as creative director as well.
"What drew us to Ed was that his work is stunning, which comes from his background as an art director and his many years as a CD or ECD," says Conley. "He's also Korean American, and so he'll definitely benefit from having representation from Quriosity, which is one of the largest minority owned production companies in the country."
"Ed's reel is as diverse as he is," adds Holmes, "ranging from lifestyle to light comedy to the integration of VFX. More importantly, we see quality not only in Ed's work, but also who he is as a business partner, a husband and a father. Long story short, he is good people."
The move to Quriosity represents a new phase for Han as a director. "For me, I wanted to further propel my career after almost a decade as a freelancer," he says. "One of the biggest things is the badge of legitimacy and quality you get when you're signed to a production company, and I wanted that. When you're freelancing, the world looks at you a little differently. And as much as I loved being independent, I'm very much looking forward to tapping Quriosity's resources, their network and their expertise, so I can focus on directing. I think this move will let people see my reel with fresh eyes."
Both Holmes and Conley see Han's creative director experience as being hugely influential in his development as a director. "Ed speaks 'agency' more fluently than anyone I've been lucky enough to produce for," says Conley. "In most cases, he understands what the client needs before they do. His creativity usually starts from the very beginning of a concept, to storyboarding each frame by hand and collaborating intuitively with the creative teams throughout the process, which ultimately ensures everyone's trust in his ability to deliver."
"And his work on iRobot is a great example of this," says Holmes. "Ed helped build the brand's recognition, developing brand strategy while also writing and directing their campaign. He understood what iRobot needed in order to establish their own identity, which turned them into a household name."
Han says he'll bring this discipline to his work on Quriosity projects. "It's always been about the brand first," he states. "I'm not a film school auteur, I don't approach things that way. It's always having a conversation with the agency about the brand, learning what the brand's values are, what the strategy is, and how to get that messaging across."