News
Dark Energy sign Sonja Phillips as 'Changing Places' airs
Dark Energy have signed London based award-winning writer/director Sonja Phillips, to their UK roster.
Writer/Director Sonja Phillips has been working in Broadcast for some years, conceptualising and directing rebrands and campaigns for Channel 4, ITV and Discovery.
Her debut short The Knickerman picked up best film at the Los Angeles Film Festival, and her second short The Pond followed suit, garnering many other first prizes at festivals.
From a young age, Sonja has been a humanitarian, driving aid trucks to war torn Bosnia, helping refugees in Calais, and volunteering in Homeless Shelters in London. She has spent her spare time trying to make a difference. After living in Los Angeles for a year and helping on Skid Row, Sonja began making campaign films to show how homelessness can happen to anyone. They were made in a unique way, which was all about listening to the women, and telling their stories in the way they wanted to tell them, for them it was all about taking away the judgement and preconception that came with being homeless. The success of these films led to 3 new shelters being opened.
Sonja had found her niche, so once back in the UK, she made two films for the Media Trust and Entelechy Arts about loneliness. The films won critical acclaim and 5 stars in David Reviews. Her last film about the importance of Changing Places for Tesco is just out and has already had 2.5 million views on twitter.
The passionate director has also written and directed work for Lara Bohine, a Christmas spot for Pandora Jewellery and continues to regularly work with BBC, Channel 4 and The Discovery Channel.
Unlock full credits and more with a Source + shots membership.
Show full credits
Hide full credits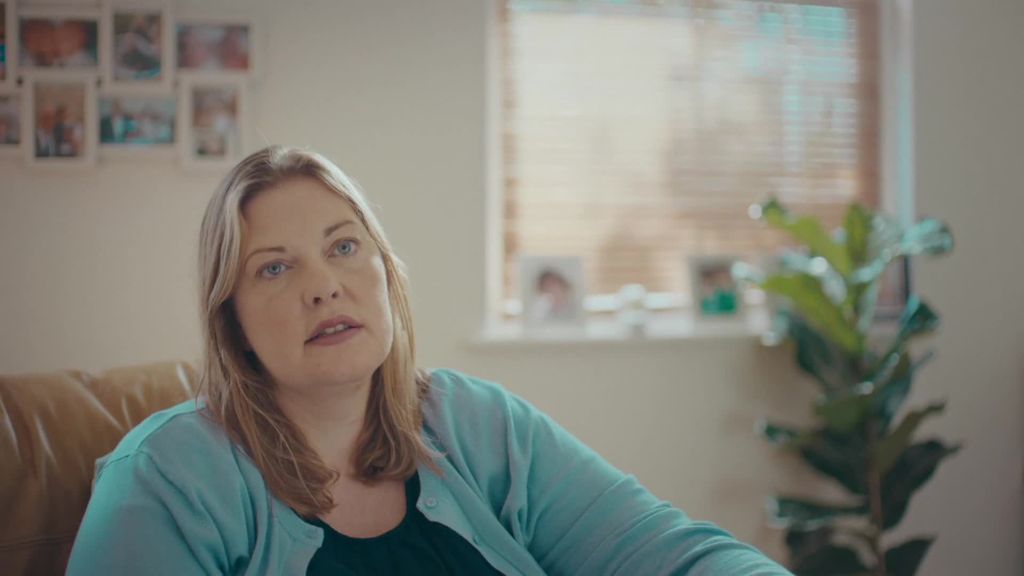 Dark Energy founder, Matt Brown, comments, 'Sonja is a great addition to the roster, with her ability to not only tell emotional, intimate stories in a way that genuinely feels authentic but also her light witty touch in her more narrative led work. Not only that but she has some incredible stories to share from her humanitarian work across the globe.'
Phillips adds, 'I'm really excited about working with Dark Energy. There's a mutual respect there. They have a wonderful uniqueness and I knew it was the right fit for me.'
The Director's latest work for Tesco, follows the journey of Nora and her family, as they journey up the country to visit a sick relative. Trapped in a body that doesn't do what the 7 year old wants it to do, the family are faced with challenges when tackling the long journey. Thanks to Tesco's 'Changing Places' scheme, Nora and co are able to complete the trip in comfort.
Phillips notes 'I like to learn something in every story I tell but this story really opened my eyes to the difficulties of living with a severe disability. I had never thought about a toilet as such a symbol of freedom but it really is.'
She adds, 'Since I decided to combine my filmmaking skills with my humanitarian work, I have been given opportunities to make very moving films and giving people access to understand the lives of others that they may not have known about before. With Tesco this time and hopefully with other brands in the future, I can use my empathic and authentic filmmaking to give other brands the opportunity to show their impact work.'