Craft
Converse spot is the perfect fit for Raterta's debut
We caught up with the Pulse Films director to chat about his first commercial, an anthem to five intrepid London creators.
You probably know Manila-based director Paco Raterta for his raw, fast-paced and ultra-violent promos, which include The Prodigy's Need Some1 and Timebomb Zone, as well as GRAVEDGR's gruesome Rampage.
Now, the Pulse Films protegee has graduated from the world of music videos to commercials with a two-minute film for Converse, Spark Progress, which follows five empowered Londoners forging their own paths in the face of economic, social and political uncertainty.
Below, Raterta tells us about the lessons he learned as a first-time commercial director and how Marvel's Avengers inspired the film's 'cinematic universe'.

Unlock full credits and more with a Source + shots membership.
Show full credits
Hide full credits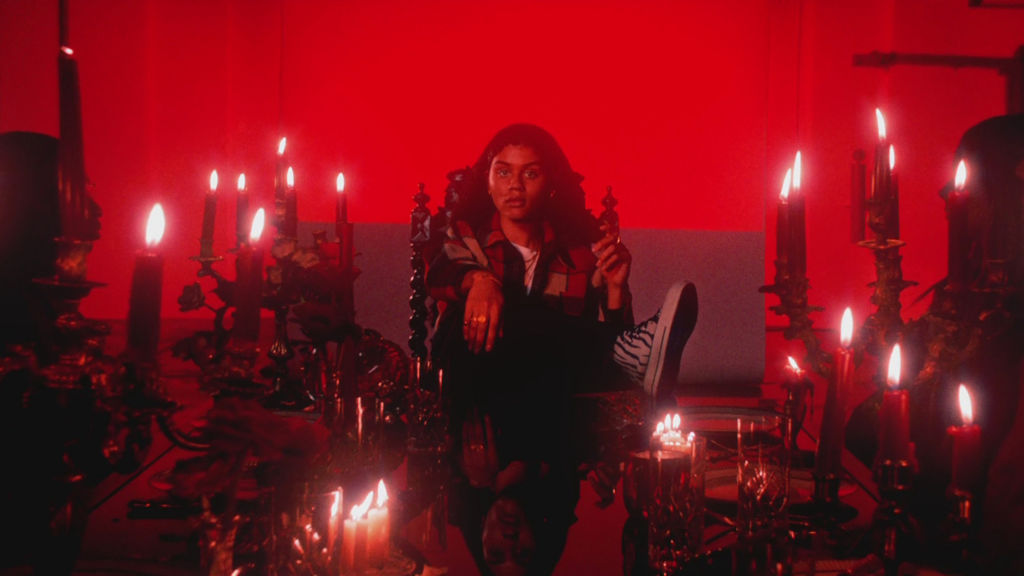 This is your first piece of branded work - how important was it to wait for the 'right' commercial brief to come along? And why did this Converse job tick all the boxes for you?

In the middle of reading the brief, I stopped and quickly watched Lava's COLORS video, and I was blown away. Her music sounded so raw and futuristic, like it's a soundtrack for a slow-paced sci-fi movie made in 2083. I couldn't believe that I had never heard of her before, and that's when I decided that I wanted to do the spot. The Mortal Kombat necklace she was wearing also helped.
It wasn't really about ticking the boxes, but more about how excited I felt to be a part of helping to share the works of these talented individuals to the world. Plus, whenever I have showed my sister Kaye a video I have directed, she typically has to cover her face because 80% of my music videos are pretty graphic, so it was nice to make something that she can watch from beginning to end!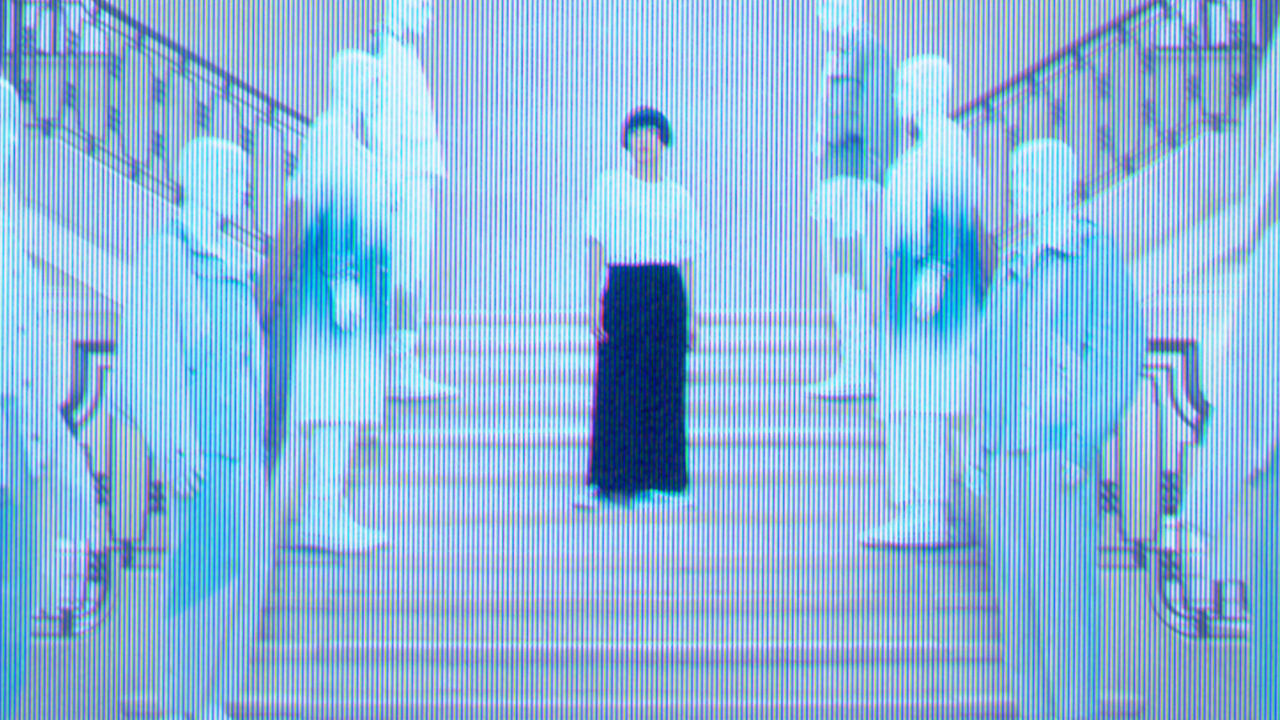 What was it like working with an agency and a brand, having previously only worked with music acts?

Wieden+Kennedy are great collaborators, but this was definitely a very new experience for me, especially having come from working on music videos. This project naturally involved a lot of discussions, and at times I found myself needing to explain and sometimes defend the things I wanted to do.
On music videos I normally just do the things that are in my head – so this was certainly a good learning moment for me. I appreciate how much of a necessary experience this process has been for me as a director: I had to really listen, learn and adapt because the team at W+K are pros and have done this way more than I have. I also quickly recognised that at the end of the day we all wanted the same thing, and that was the best film possible, but as humans we sometimes just have different ways of trying to achieve that.
In the end I had to be more open with my ideas, and I had to better communicate those ideas, and by the time we were in post, we were all totally synced up and I looked forward to the creative discussions that were happening all around. It was very much a two-way collaboration, and a brilliantly crazy, fun process.
Above: behind the scenes on Spark Progress
Tell us a bit more about your approach to the brief and how you went about exploring five individual stories within one film?
One of the beautiful things about the film was putting the viewer in the shoes of the main character. It reminds me of when I first watched Black Swan, I have zero ballet experience, but I totally related to Natalie Portman's character. Achieving that in two minutes is a pretty big challenge, but challenges are fun and I think anyone who's driven to continue doing the work that they love without compromise can relate to this aspect of the film.
We each have our own little split-second iPhone shots in the film, which I think really reflects the homemade quality of it.
Exploring and then bringing together five individuals in one short film, in my mind I was thinking about how Marvel make those standalone origin stories, but then the characters from those films 'assemble' in the bigger Avengers films. They all live and operate in one cinematic universe, in this instance London, and sometimes they run into each other, and perhaps are fans of each other. I feel this explains why in Lava's room there's a photo of Paria's scene, and that maybe Ama Lou made a documentary of Feng, and perhaps Raye's piano affects the music they all listen to.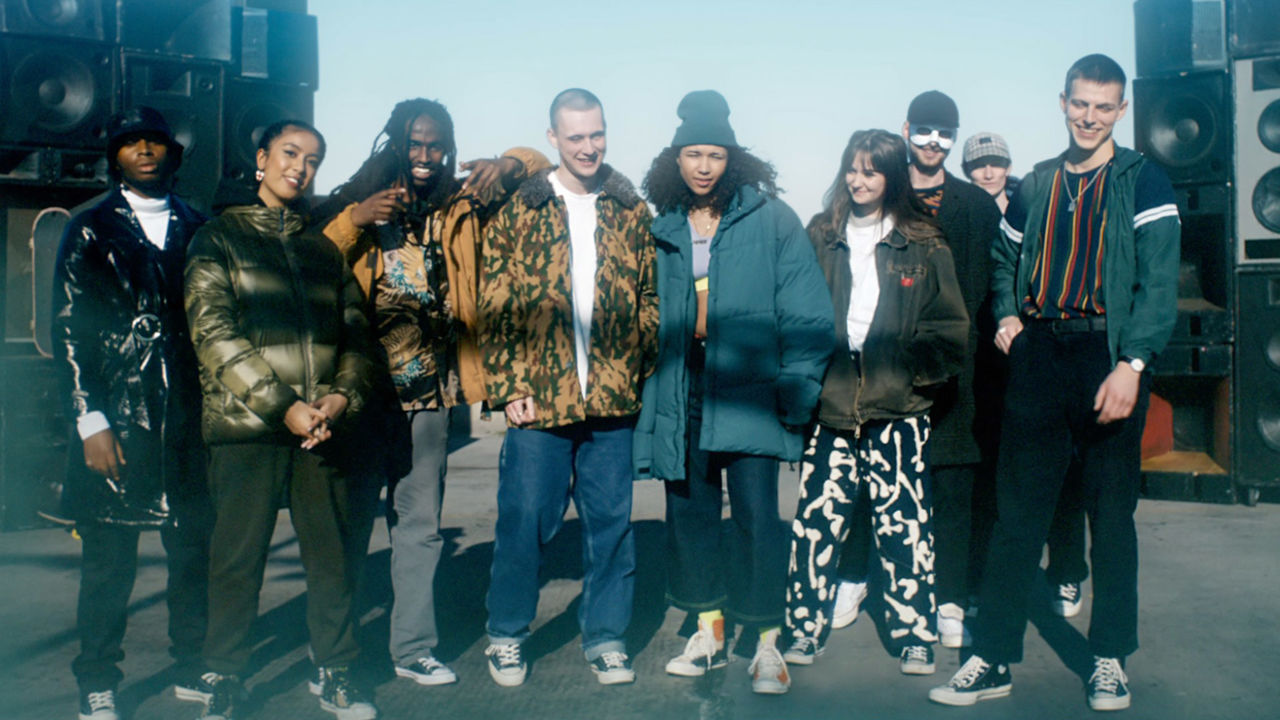 You've developed a very distinctive look and feel in your videos. How easy was it to mesh your aesthetic with the brand's for this job?
I really don't think about what the style is going to be when I start working on a project, it's always about what's the best way for the story to move forward, or how do we capture the right emotion.
For the Converse film, I knew that as a creative person it would feel weird for me to let let a crew into my space with a giant Alexa camera and shoot me while I'm writing. I knew that I personally would feel a lot more relaxed if I was just being filmed by my friend with a handy cam, so that became our style. It also makes more sense to shoot all of those transitions with an iPhone, since they're so easy and effective to use in this way - you can get in and out of different rooms without anyone noticing you.
Fun fact: due to the schedule of the girls, we had to shoot some of the documentary parts at the same time as the bigger setups, so at certain points the creatives had to go and shoot some of the girls themselves. I found that really beautiful because it means we each have our own little split-second iPhone shots in the film, which reflects the homemade quality of it.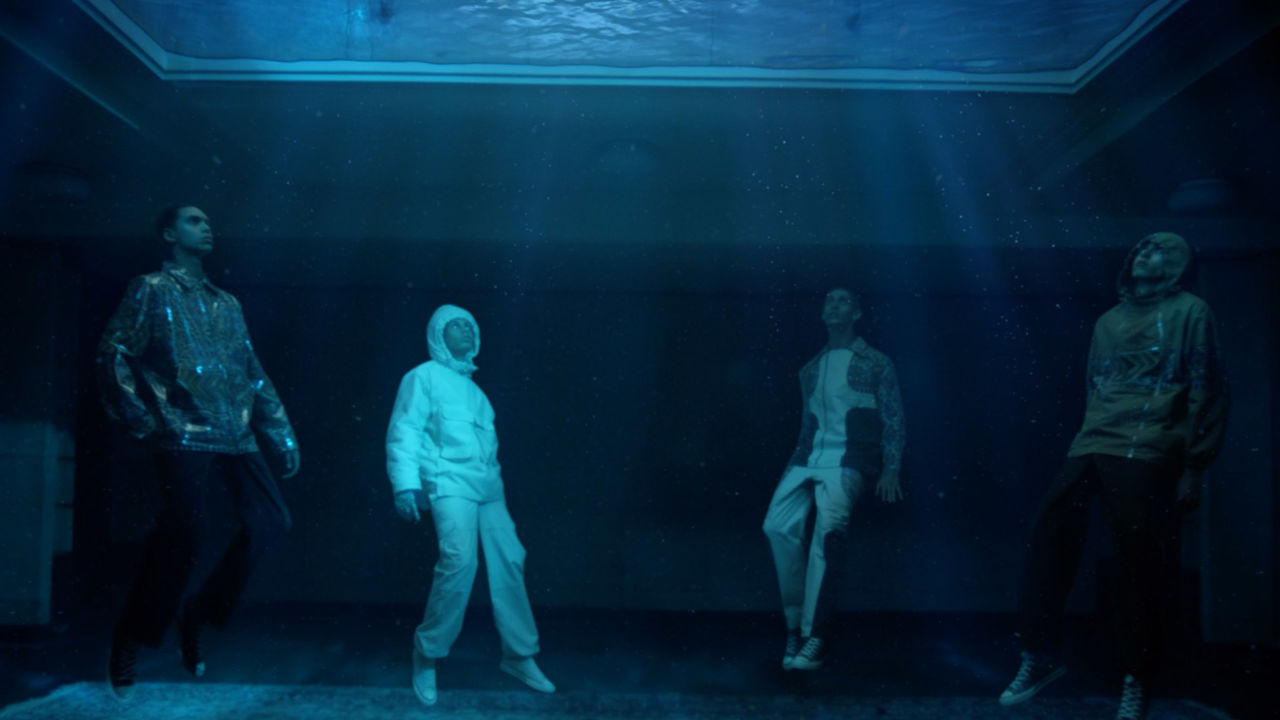 What are you working on next?

Right now I'm working on a documentary with my friend/brother, the artist David Choe, which I promised not to talk about, but that I'm really excited about. It's still probably going take a while to finish. And because I have learnt so much about how to connect better with people through the process of shooting this spot, I want to definitely focus less on making instrumental music videos and focus more on artist-based work… With perhaps a little less violence.