The world's first UAP (Unidentified Aerial Phenomena) analytics and community platform has arrived, Enigma. Enigma is the go-to destination for submitting a new anomalous sighting and exploring a trove of historical and recent UAP sightings from citizens and documented military cases.
In a stunning cinematic film introducing Enigma to the world at large, director Eliza McNitt highlights how UAPs are a conversation about the unknown. Acknowledging the transformative experience of witnessing an inexplicable phenomenon, McNitt takes what was formerly an isolating experience and transforms it into one of community and human connection. In the film, a pair of fishermen, a couple camping, and a fighter pilot all witness an object. This inexplicable experience becomes a galvanizing opportunity for ordinary people to contribute their testimony and data to the scientific community and help crowdsolve a mystery.
"What intrigued me about this project was the data-driven approach to documenting UAP sightings," says McNitt. "I wanted to capture the humanity behind what it feels like to encounter a UAP. It's an otherworldly, defining moment for people. One that is often overlooked. Enigma creates a space for citizens to form a community around these mystifying events and share their own experiences. It's an exciting conversation to be a part of, and I hope this inspires people to stare up at the stars with a different kind of curiosity."
Unlock full credits and more with a Source + shots membership.
Show full credits
Hide full credits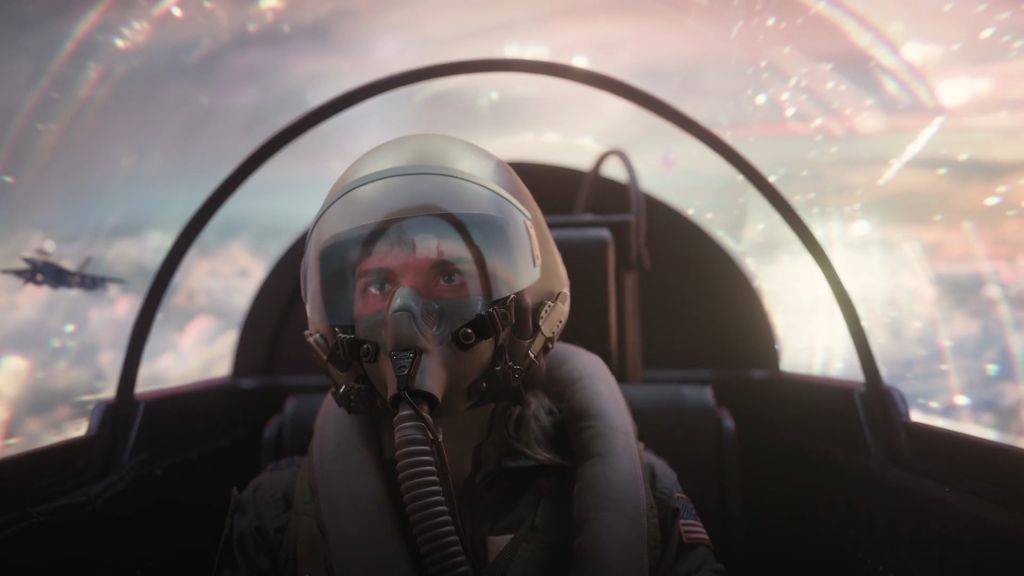 With a career of celebrating the intersection of science and art, McNitt has worked with everyone from astrophysicists and celebrities to tell stories about the human connection to the cosmos. Enigma joins McNitt's remarkable pantheon of films and VR experiences. The film, directed by McNitt, was captured by cinematographer Kristen 'K2' Correll, known for her work on HBO's The Fallout and collaborating alongside Hoyte van Hoytema on Ad Astra and Nope. The team utilised The Volume, a virtual production tool used on The Mandalorian that transformed environments in real-time to seamlessly capture lighting consistent with scenes shot on location and immerse actors in the story.
The urgency behind triangulating UAP sightings using crowdsourced smartphone data was recently emphasized by NASA during their public conference on May 31. The NASA independent panel lead, David Spergel, who is a theoretical astrophysicist, Princeton Emeritus Professor and President of the Simons Foundation, had this to say about using smartphones to close the gap between the known and the unknown: "We have three to four billion cell phones in the world. It's a great citizen science opportunity… cellphones measure the local magnetic field, they measure sound, they encode enormous amounts of information about the environment around them… if you have something seen by multiple cell phones, with good timestamps, data from multiple angles, you're able to infer the location and velocity of that object… combined with other datasets like radar and overhead data.… you can eliminate the normal and identify anything interesting…"
Enigma's first product is an iOS mobile app, and they plan to launch on Android. The company focuses on collecting testimony and metadata from multiple independent users in order to study an object's speed and flight pattern. Enigma uses proprietary multivariate AI models and deep learning to determine the confidence interval around each sighting. The stories being shared are driving a movement and reducing the stigma around discussing unidentified objects by contributing to data-based public dialogue. This is the first tech-enabled platform to standardize sightings and make them accessible to the public.
"The current has been shifting towards more productive, open, and rational dialogue around UAP, and Enigma is proud to be the leader in building an inclusive and informed community," said Alejandro Rojas, an Enigma spokesperson. "There is a lot of excitement about our platform, which is already being used by pilots, scientists, and experts in the field. We will continue to release more tools to the public in the coming months."