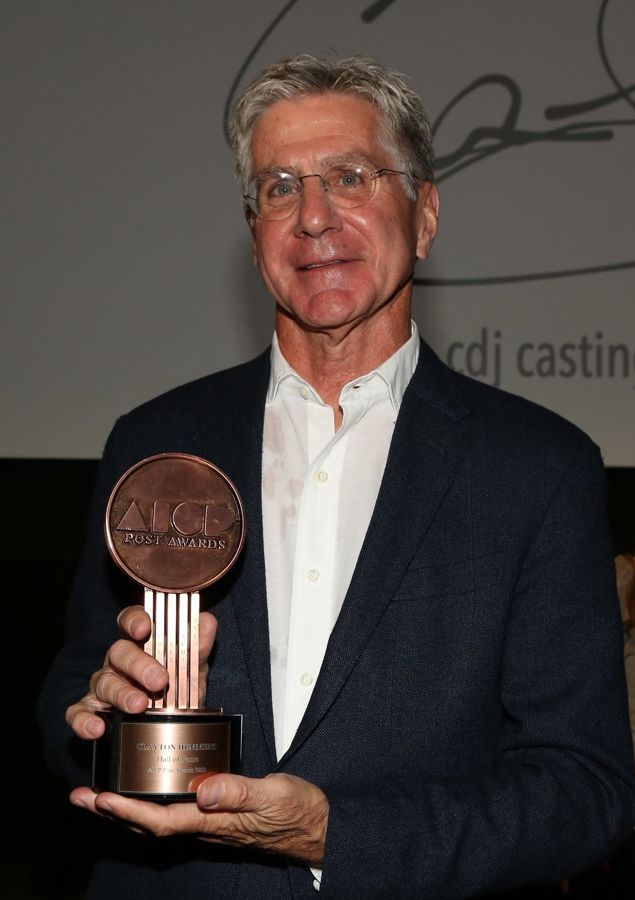 News
Clayton Hemmert inducted into AICP Post Hall of Fame
The legendary mentor and Crew Cuts co-founder was saluted for his talent, his dedication to his staff and his contributions to the post-production industry.
Mentor, advisor, industry leader, company owner and award-winning editor Clayton Hemmert was saluted by the post-production industry on Wednesday, June 8 as he was inducted into the AICP Post Hall of Fame.
At a ceremony held during AICP Week at the Angelika Theatre, dozens of friends, colleagues and peers joined in honouring Hemmert for his career accomplishments as co-founder of Crew Cuts in New York and for his many contributions to the post-production industry.
Hemmert was introduced at the ceremony by Editor Chris Franklin of Big Sky, a longtime colleague who served with him on the International Board of AICE, the post-production trade group that merged with AICP in 2018. Hemmert's dedication to AICE, and his unflagging advocacy for the post-production industry and its role, played a key role in his selection for the Hall of Fame; he was President of the organization's New York Chapter Board before becoming President of its International Board in 2014, a post he held until 2016.
"I knew about Clayton by reputation when I was still working as an assistant," Franklin told the Angelika audience. "The company he founded, Crew Cuts, went on to become a wonderful place that had an incredible impact on the business. I know that when I launched my own company, I held them up as my ideal."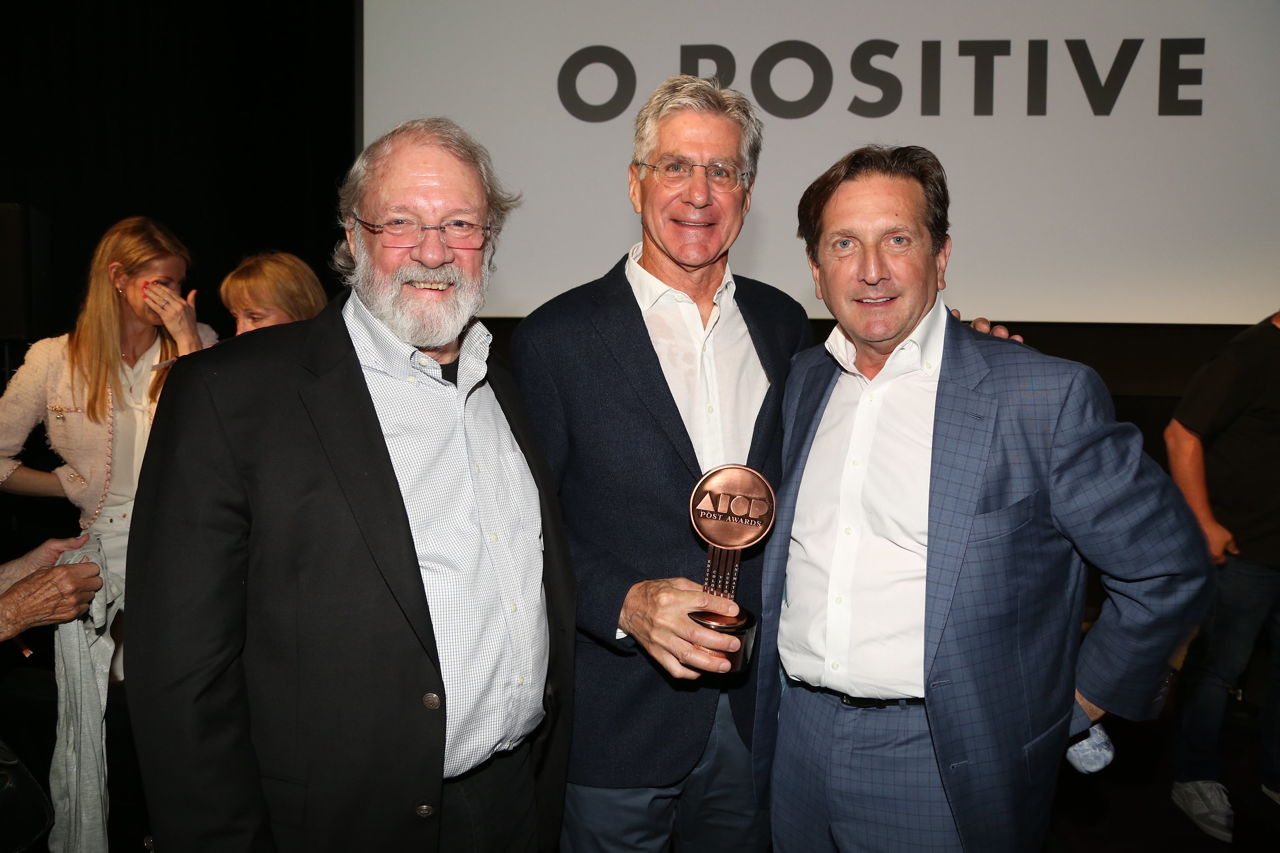 Above: Hemmert [centre] with AICE Executive Director Burke Moody [left] and AICP CEO Matt Miller [right].
Rachelle Madden, who served on the New York Chapter Board with Hemmert before being named Executive Director of AICE, said Hemmert automatically commanded respect from those he dealt with, both within the post community and the wider industry at large. "The success of his company had a lot to do with that," she said, "but it was also because Clayton took the time to thoroughly consider any issue we discussed. He'd look at it from all sides, and he made us pause and think things through carefully. He was passionate about these issues, but thoughtful and considered in his opinions, and always expressed with kindness and openness, never animosity."
Over the years Hemmert and Crew Cuts were associated with a non-stop hit parade of notable, surprising and typically award-winning commercials, much of which they edited for the New York office of BBDO. The list includes classic ads for Pepsi, FedEx, Visa, HBO, Pizza Hut, General Electric and many more brands.
But more than just commercials, Hemmert was keen to include a wider range of subject matter and formats at the company, all in the interests of expanding the scope of its artists and mastering every form of storytelling. This ranged from feature films to documentaries and music videos, anything that would help them better explore and understand the mechanics and techniques of telling a story.