News
charlieuniformtango announces new partners
Joining tango's leadership are current editors Deedle LaCour and James Rayburn, and Flame Artist Joey Waldrip.
Principal/CEO Lola Lott at charlieuniformtango revealed that the studio has named three of its most veteran artists as new partners.
Joining tango's leadership are current editors Deedle LaCour and James Rayburn, and Flame Artist Joey Waldrip. This is the first time in tango's almost 25-year history that the partnership has expanded. All three will retain their current work responsibilities but have received the well-deserved, expanded titles of Senior Editor/Partner and Senior Flame Artist/Partner, respectively. Lola Lott will remain principal/CEO and Jack Waldrip will remain Senior Editor/co-owner. Lola Lott will retain majority ownership of charlieuniformtango which will continue as a woman and minority-owned company with its current team of seasoned executive producers, producers and artists in place.
"Deedle, Joey, and James came to me and Jack with a solid business plan buying into the company with their futures in mind. All have been with charlieuniformtango almost from the beginning: Deedle for 20 years, Joey for 19 years and James for 18. Jack and I were very impressed and touched that they were interested and willing to come to us with funding and plans for continuing and growing their futures with us.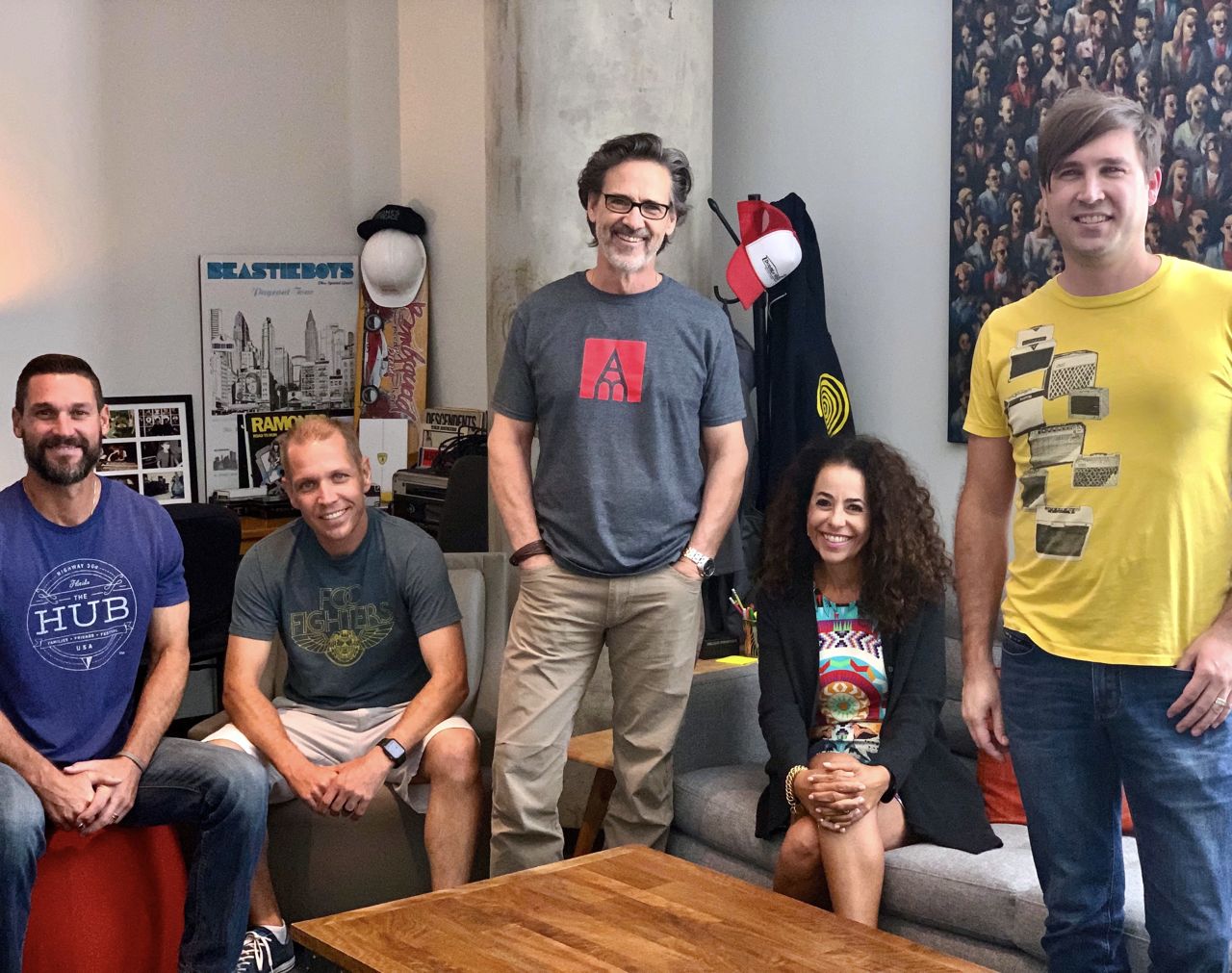 [L-R] Joey Waldrip, James Rayburn, Jack Waldrip, Lola Lott, Deedle LaCour
"This transition goes beautifully with charlieuniformtango's brand of family first. The company will be celebrating 25 years in a very challenging industry next year, and it's time for me and Jack to be looking ahead to the next generation of leadership. In the past we've been approached by outsiders and we have declined because we knew and know that protecting our culture and people was the most important part to staying at the top. We knew it had to go to people who have grown from the ground up along with us. We're very excited to have these three long-term and valued employees - and now partners – join us to shoulder and guide the future of charlieuniformtango."
Deedle LaCour said, "The three of us have invested in the company because we believe in it. We believe in all of the employees and their talent and we believe in ourselves. We each want to continue to excel creatively and build on the reputation and success that Lola and Jack have created and fostered these last 25 years and it's our desire and dream to go another 25 to our 50th anniversary.
"The bar is high. Legacy, longevity, integrity, commitment, excellence, industry leadership, these are things that have set charlietango apart from the rest. These attributes are ingrained in our culture. They matter. We truly have great people. The best people. It's something that is very important to me on a personal level. It's one of my highest praises and things that I respect the most about Lola and Jack. It takes incredibly hard work to maintain that kind of culture year in and year out. This planned succession assures the charlieuniformtango heritage will continue well into the future."