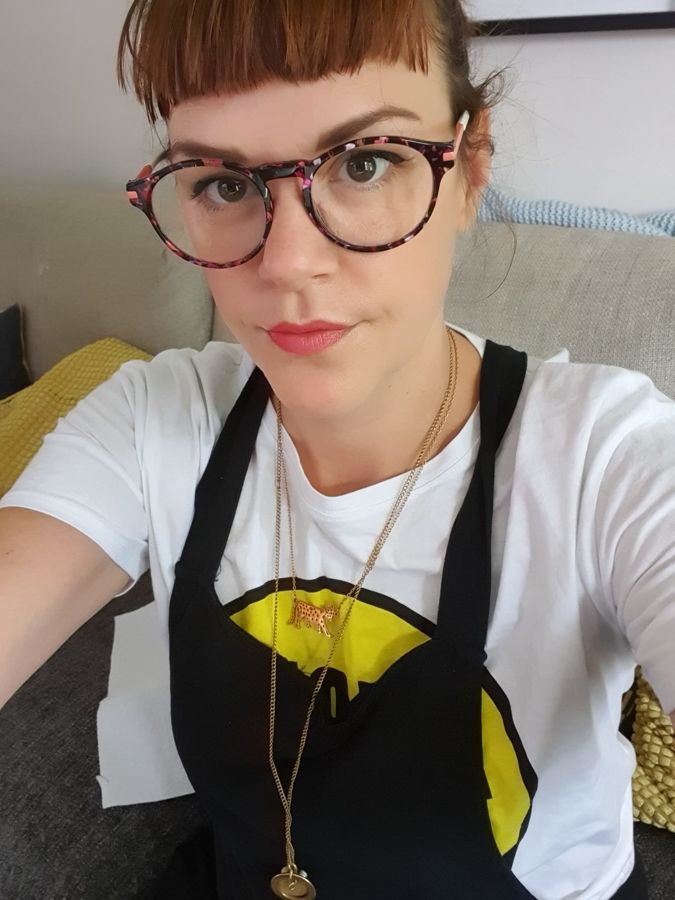 Inspiration
Charlie Sells: A Few Of My Favourite Things
The founder and creative director of animation production company and artist management agency, Jelly, tells how lockdown got her into lino and why parental pestering started a love of philately.
With a crafty background, Jelly founder and creative director Charlie Sells was certain to have some tangible treats on her list of Favourite Things.
Starting the company with a passion for championing talent and collaboration, and evolving the hybrid nature of production company and artist management agency fill a clear gap in the market for integrated content, Sells has furthered the careers of numerous artists and creatives.
With this selection of trinkets, she shares her passion of prints, the power of pain and a perfect solution for plant-care problems.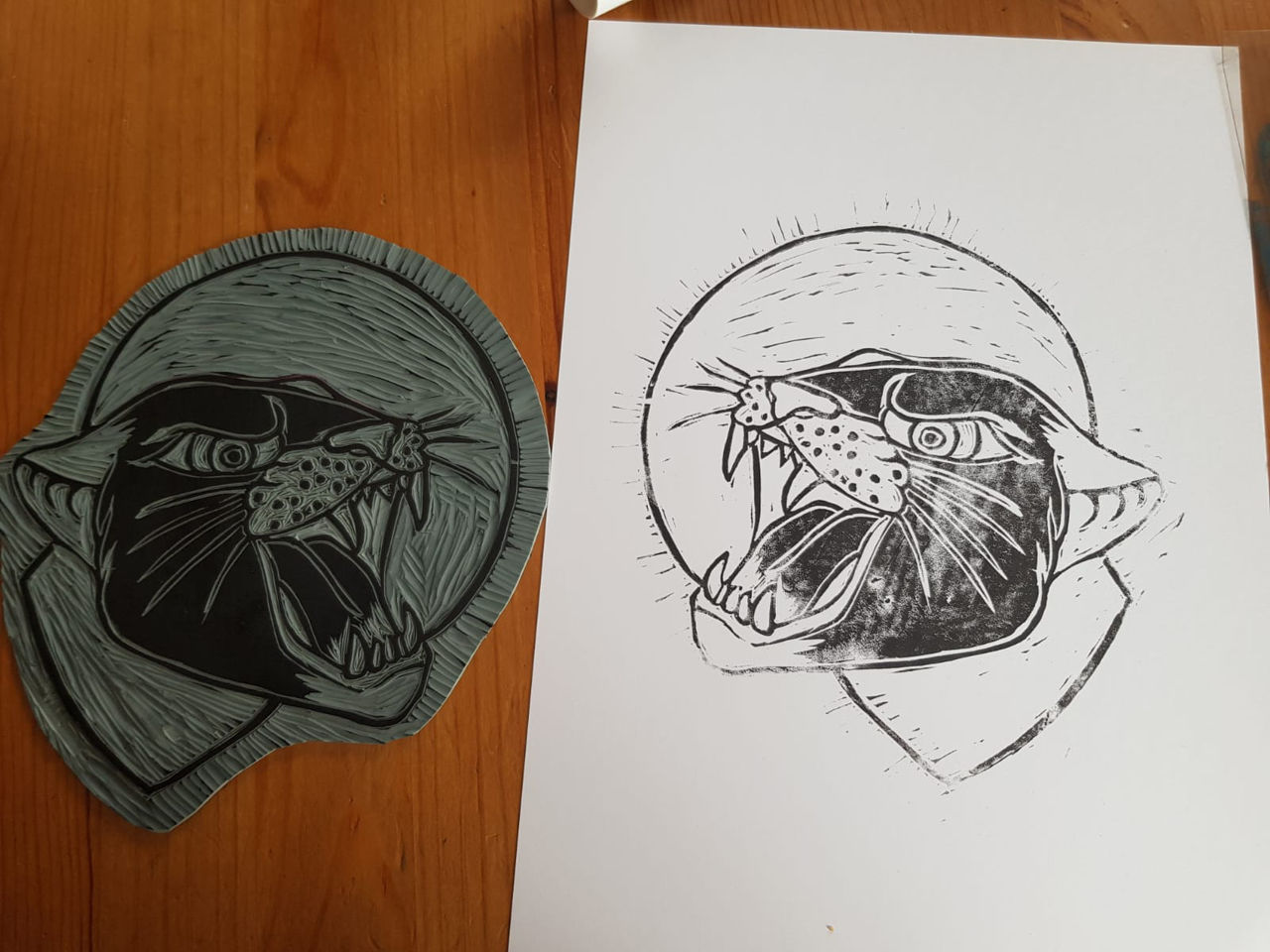 The Artbox Subscription
I've always been a keen 'crafter', anything from knitting & crochet to painting. Finding time to do these things now that I have two young kids has become harder and harder. When lockdown hit, I found this time even more important to me.
Every quarter, this subscription delivers a surprise box with a different art technique - with all the tools and a magazine with inspiration from artists and tutorials.
My favourite so far has been lino printing, and I've made quite a few prints.
The one above is inspired by retro tattoos, which I love researching.
I started doing craft nights during lockdown with my sister, who has also fallen in love with lino printing and is now doing a night course in London.
I find it really therapeutic and an opportunity to discover new techniques and new talent.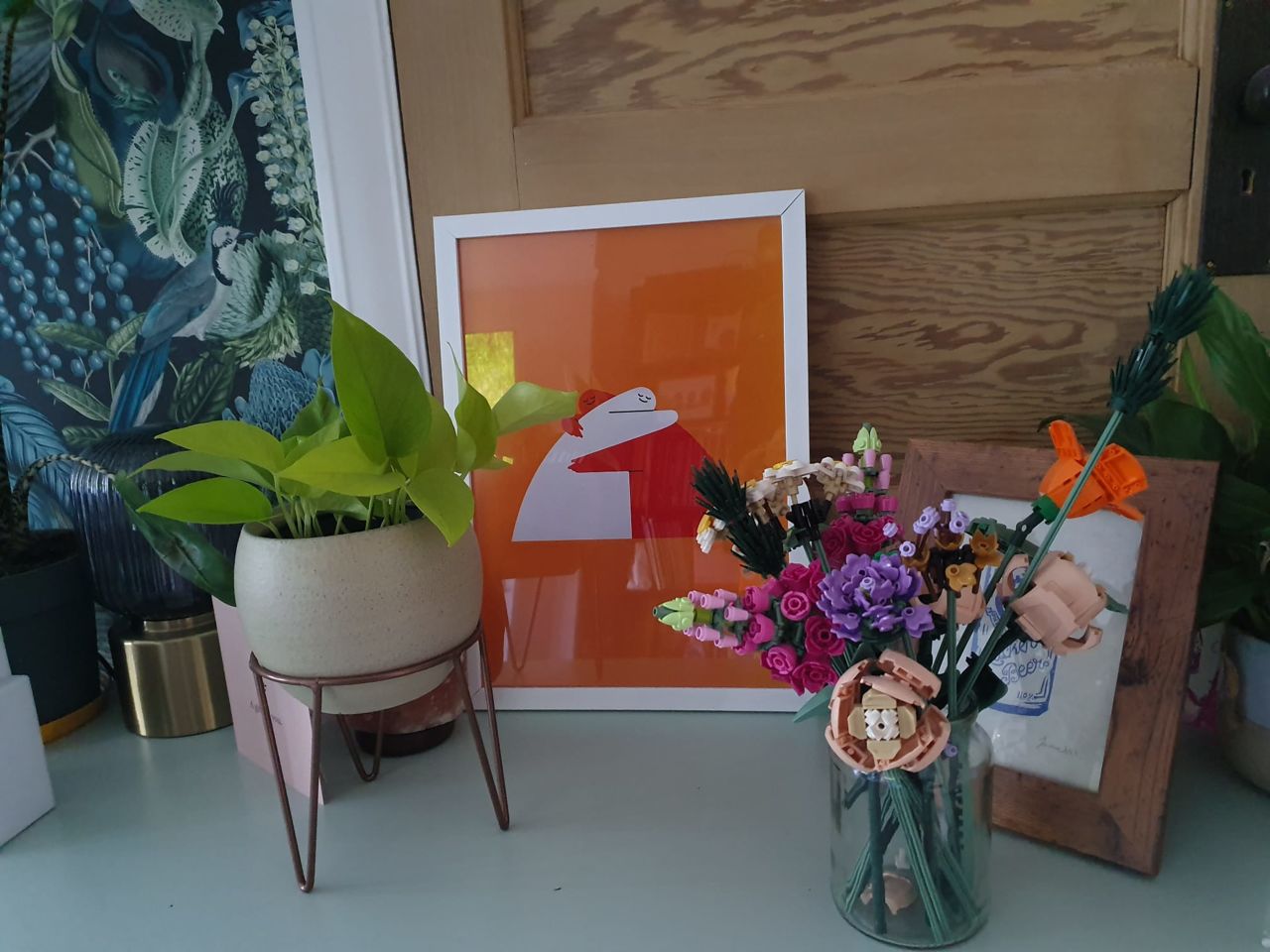 The Plants
Disclaimer - I've killed a lot of plants!!
But I still love having plants around me at home.
These amazing Lego ones bring me joy as not only did my eldest son make them for me, I can't do anything wrong and as they are always in bloom!
I've even managed to plant an apple seed with my kids and it's GROWING.
I'm 100% as excited as the kids. I mean, we managed to grow something from an apple core that was going in the bin!
I can't wait until it gets big enough to plant in the garden.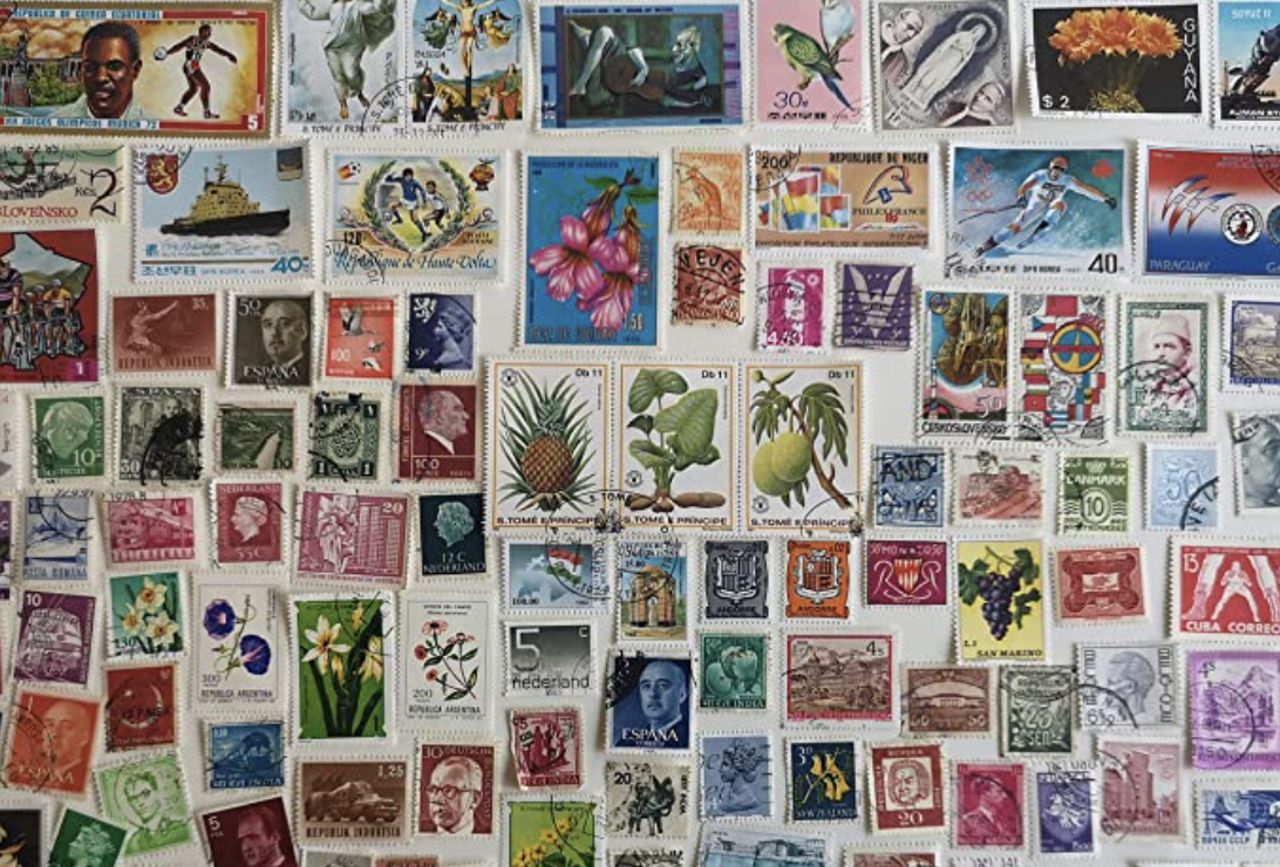 The Stamp Collection
I remember when I was young my Mum would carefully steam and peel off the stamps from letters and postcards and keep them in a collection book.
She started when she was a child and carried on when working as a secretary for a pharmaceutical company.
Then she gave them to me... OK, maybe I kept asking and asking for them until she gave in!
I spent hours looking through each one and reorganising them based on theme / colour / country.
I found the images fascinating and loved thinking of the journey they'd been on and the messages they were delivering.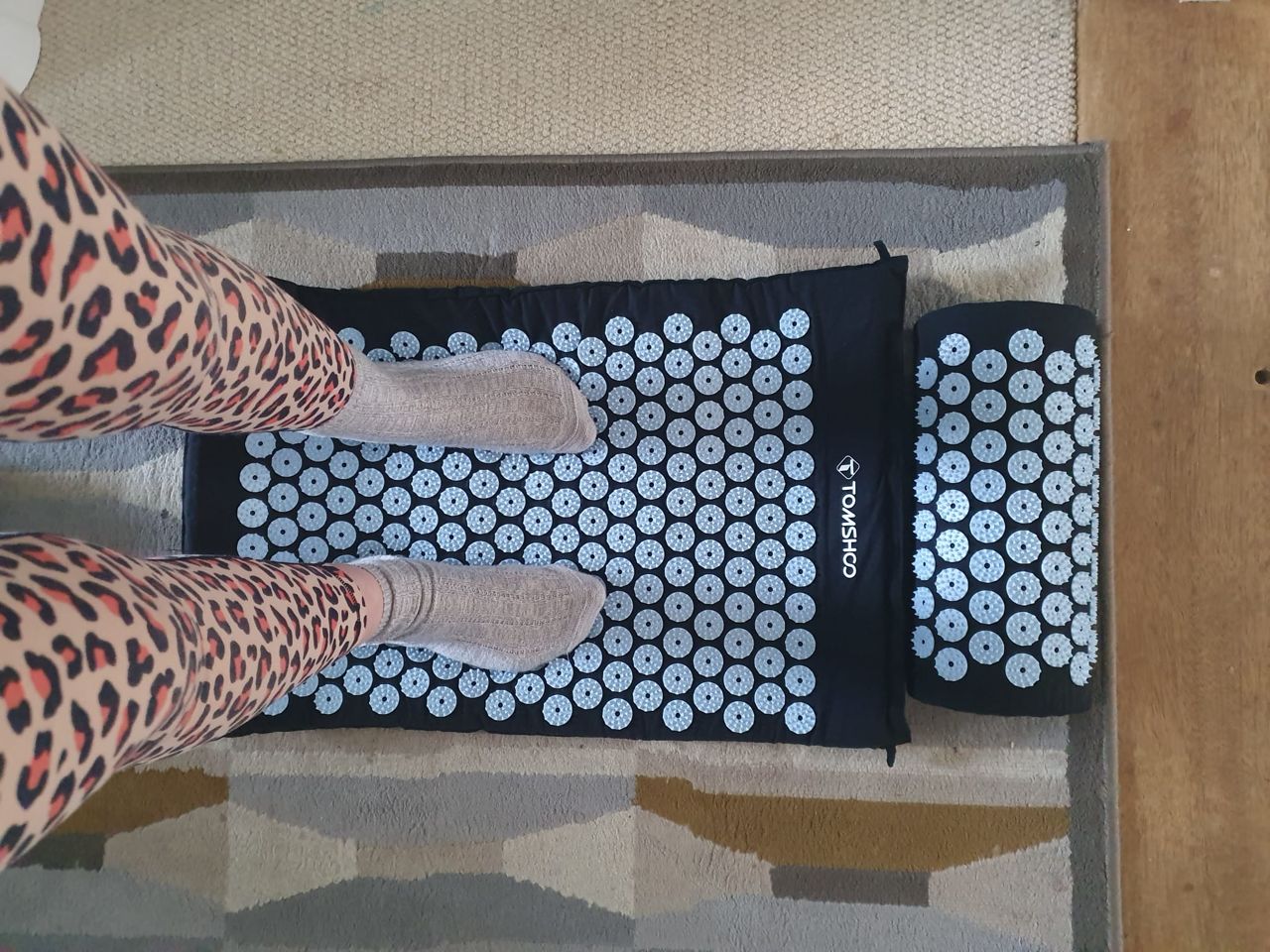 The Shakti Mat
There's the expression - no pain, no gain.
This is 100% true for my acupressure mat.
I've learnt to love my evening routine of laying on this!
There are so many benefits to ten mins of laying on this every night.
It reduces anxiety, back and neck pain, helps with insomnia……
No, I'm not getting a commission on sales - but honestly, if you haven't tried one - DO IT!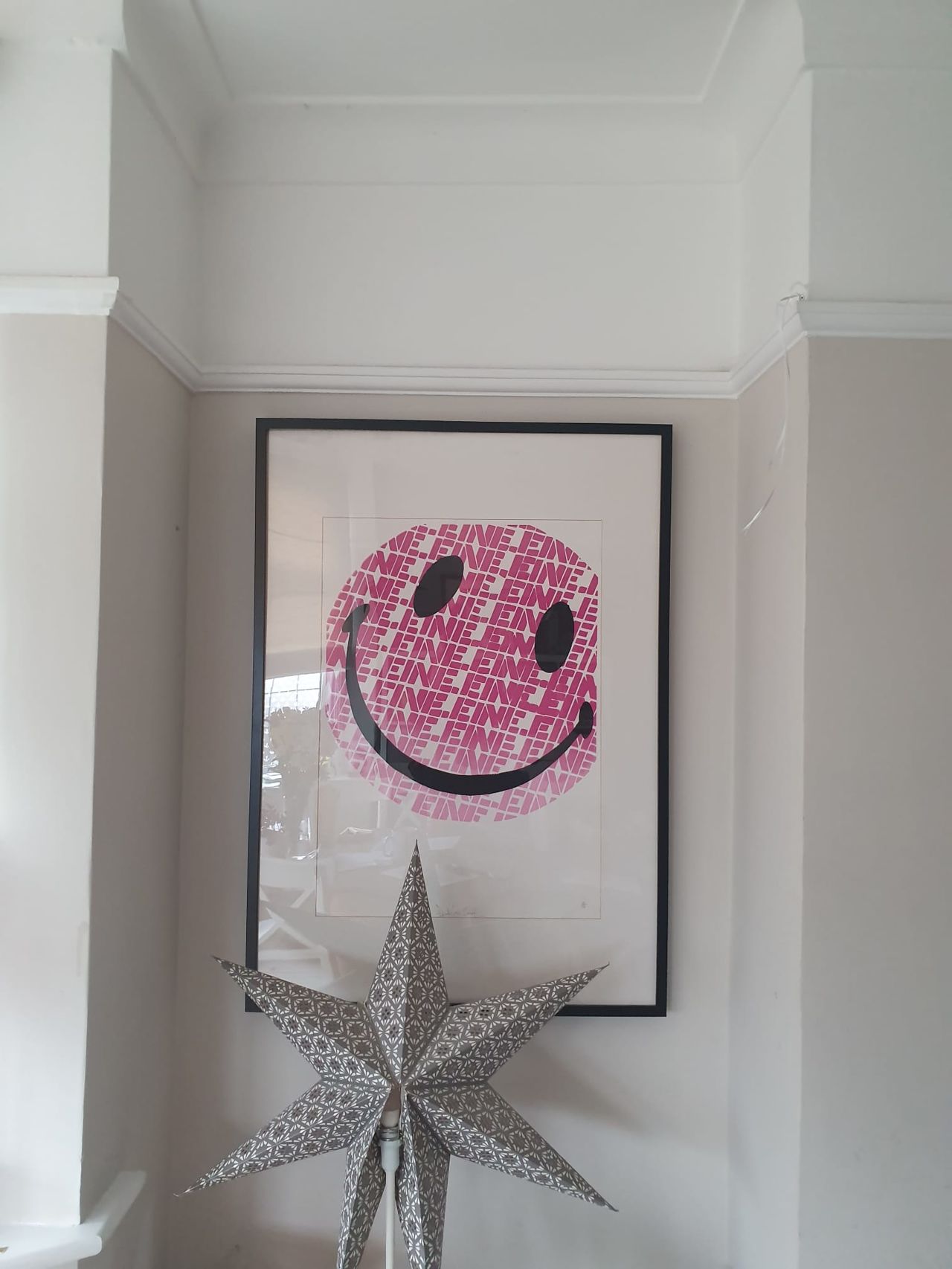 The Ben Eine Print
I mean, you have to have a decent bit of artwork for those Zoom meetings!
I'm lucky enough to represent so much great talent at Jelly and have countless prints on my walls, but this one ALWAYS manages to make me smile.
This was given to me in 2004 as a Christmas gift from Chris Page (owner of Jelly & Three Blind Mice).
I'll be honest, it stayed in a tube for a few years until my partner mentioned he was a big fan of Ben Eine - I then remembered I had a print, frantically searched for it and got it framed.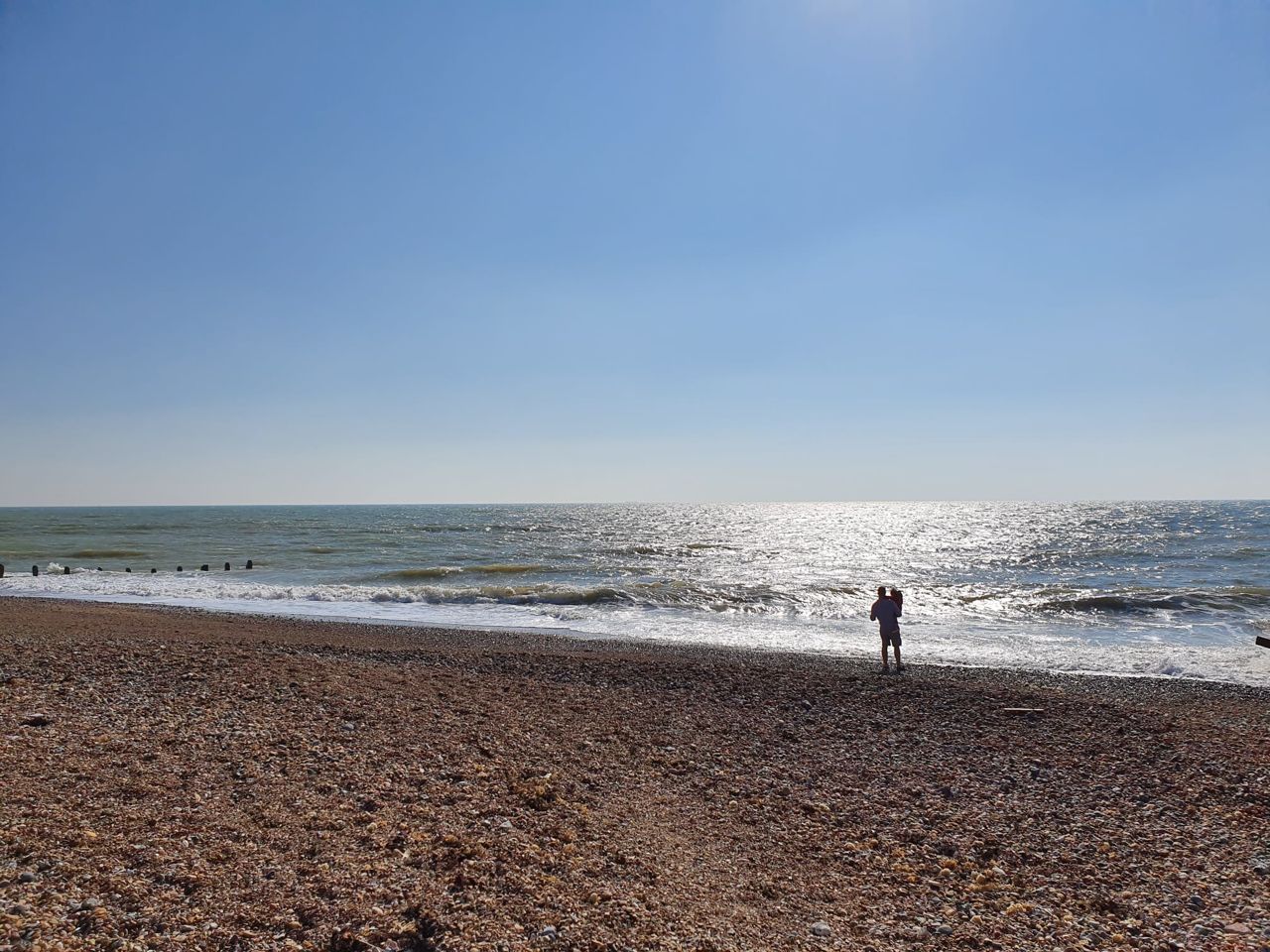 The Outdoors
Weekends are for getting out of the house for nice long walks - mainly to tire the kids out but also just to get away from any screens and change the pace.
It's usually somewhere new that we can explore and always has a playground nearby.
When my three-year old says "when are we going to the pub?" I know it's time for food and to get the ipads out (hey - it's all about balance, and some quiet time to enjoy the food!)