News
Cassandra Brooksbank confronts caffeinated conspiracy theories with myth-busting campaign for Fellow Coffee
The Great Guns director reunites with the coffee design company for a comedic ad that includes Bigfoot, aliens, and a fake Moon landing.
Have you ever discovered a product that just seems too good to be true?
Director Cassandra Brooksbank captures such a feeling in a comedic new campaign for coffee design company Fellow. Produced by Great Guns, the retro-style film helps bust the myths surrounding Fellow's new Old Brew Grinder, proving that it's the 'missing link' that can bridge the gap between a bean and a great cup of coffee.
Proving that 'it's not a conspiracy, it's just good coffee,' the 50s/60s newsreel-esque campaign battles conspiracy theories to debunk the myth of what a coffee grinder should be – and how Fellow can solve seemingly impossible problems. The spot, which includes references to such iconic conspiracies as Bigfoot and the 'faked' Moon landing, sees disgruntled former employee and whistle-blower Espresso Snowden attempt to reveal the mysteries behind Fellow's latest product. Luckily, scientists at Fellow Industries provide explanations for each aspect of the grinder – proving why it goes above and beyond many professional models.
Unlock full credits and more with a Source + shots membership.
Show full credits
Hide full credits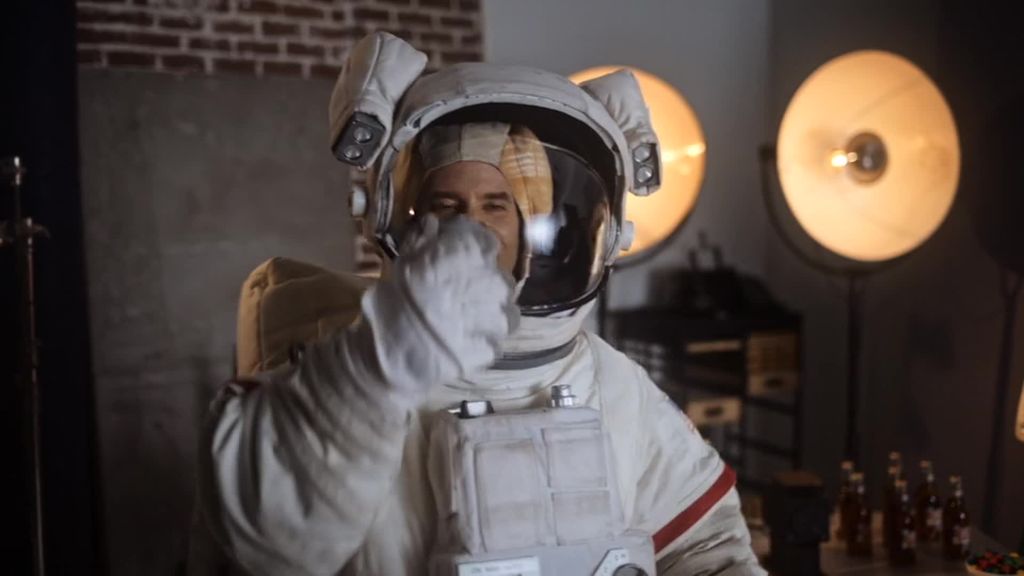 Cassandra was originally hired by Fellow in 2013 when the company launched its first-ever Kickstarter campaign. The ad, which was a great success, helped position Fellow as the brand it is today and preceded numerous major product launches via Kickstarter – with many directed by Cassandra. This new campaign, launched once more through the fundraising platform, honours the company's history and engages directly with the customer base that makes such top-notch coffee gear possible. Because of her history with the company, Cassandra was approached directly by Fellow when they began developing the campaign. Instead of a client brief, she worked closely with the marketing team to workshop ideas.
Speaking of the process, Cassandra Brooksbank says: "It was great to reunite once again with Fellow to help prove why the Old Brew Grinder is the real missing link. They gave me the creative freedom to work directly with the marketing team to develop ideas from the ground up and I was able to present them with a 40-page deck that led to this hilarious campaign. Not only that, but I got to apply my directing duties in a completely different way – starring in the spot as the director of the faked Moon landing!"
The film was shot in Los Angeles, with the lab scenes built on the Popsicle stages and the conspiracy cutaways shot on green screens in Burbank. Since the campaign's launch, Fellow smashed its $200k Kickstarter goal and the money is still pouring in – currently just shy of $1m with 28 days to go.
Unlock full credits and more with a Source + shots membership.
Show full credits
Hide full credits