Work
Bleacher Reports on Sonsational fans
A look at South Korea's brightest football star, Son Heung Min, from the eyes of one of his biggest fans.
Unlock full credits and more with a Source membership.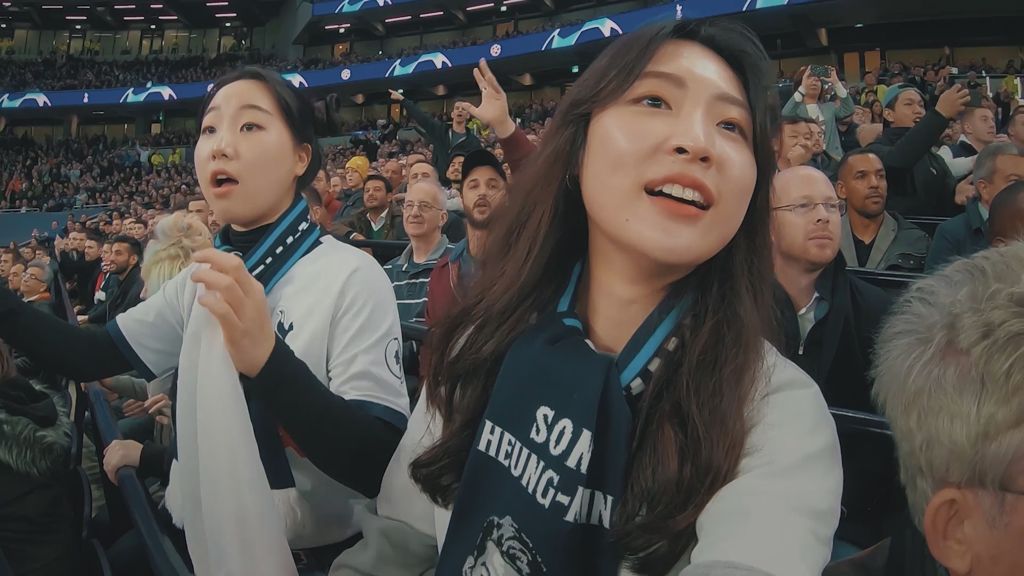 Featured in this Bleacher Report film, Tottenham Hotspurs forward Son Hueng Min is a national South Korean treasure and icon.

Son's heartthrob status is undeniable, and his hordes of fans ensure that any newspaper that runs a front-page story on his games sells out immediately. This film, mostly following Minji Seo, a young fan who spends most of her day and money following the star, shows a very approachable, humble side to the young footballer.
Overlaid over fans sporting Hotspurs merch, a young man says "Korean people always need a hero. Son represents us." The testimonials from the plentitude of fans are inspirational in and of themselves, showing the community that can form around a sports star. By showcasing the lives and passion of the fans, with only occasional soundbites from Son himself, Uniform Liverpool has created a film that feels very real, grounded, and genuine.
Bleacher Report has crafted an intimate look without playing to the celebrity tropes of overexposure. The look we get into the life of Minji is sweet and kind, without condescension or chauvinism, making her the real star of this film.