News
2020 AMP Award winners announced
Wave Studios Wins 2020 AMP Awards Best in Show for Infamous Since 1864 for Smirnoff. The win marks second year in a row for Wave taking the top honor, revealed during a virtual presentation.
It's back-to-back wins for the New York, London and Amsterdam based audio house Wave Studios, as the company won the Ryan Barkan Award for Best in Show at the 2020 AMP Awards with its work on Smirnoff's Infamous Since 1864 spot. The winner was revealed during a virtual presentation that took place earlier tonight online.
The industry's only non-profit juried competition honoring excellence in music and sound for brands across all media, the AMP Awards focusses exclusively on the unique contributions made by creators and producers of advertising music and sound. Sponsored by the Association of Music Producers (AMP), it's judged by agency, label, publishing and music production professionals.
Created by 72andSunny and directed by Rupert Sanders of MJZ, Infamous Since 1864 dramatically recreates how the brand's founder fled Russia and transformed it into one of the world's preeminent vodkas. Wave Studio's Aaron Reynolds mixed and provided sound design for the spot, which was edited by Neil Smith at Work Editorial. Music was by Philip Kay of KOM (Kay/Oswarek Music Co.).
In addition to being crowned with the Ryan Barkan Award for Best in Show, Infamous Since 1864 also won in the category of Outstanding Mix. It was one of three Wave Studios entries that were finalists in the AMP Awards; the same spot was also a finalist for Best Sound Design, while the studio was a finalist in Outstanding Mix for Volkswagen's Hello Light.
A spot for Facebook, created by its in-house agency and titled Kazoo: With the International Kazoo Players Association and Big Freedia, won multiple AMP Awards: Kobalt Music won with this spot in the category of Best Artist + Brand Collaboration, while Squeak E. Clean Studios won in the category of Outstanding Adaptation/Arrangement.
All of the 2020 AMP Awards winners can be seen on our slate HERE.
BEST ORIGINAL SCORE
Walker
Chanel Miller
"I Am With You"
BEST USE OF LICENSED PRE-EXISTING RECORDING
Groove Guild
Volkswagen
"Hello Light"
BEST ORIGINAL SONG
Mophonics
World of Warcraft
"A Toast to 15 Years"
OUTSTANDING ADAPTATION/ARRANGEMENT
Squeak E. Clean Studios
Facebook
"Kazoo: With the International Kazoo Players Association and Big Freedia"
BEST SOUND DESIGN
Sound Lounge
Change the Ref
"GunDependence Day"
OUTSTANDING MIX
Wave Studios
Smirnoff
"Infamous Since 1864"
BEST ARTIST + BRAND COLLABORATION
Kobalt Music
Facebook
"Kazoo: With the International Kazoo Players Association and Big Freedia"
BEST USE OF MUSIC AND SOUND IN EXPERIENTIAL/EVENTS

Antfood
Empire State Realty Trust
"Empire State Building Sonic Redesign"
BEST USE OF MUSIC AND SOUND IN NEW MEDIA MARKETING
Pollen Music Group
Magic Leap
"Out There"
RYAN BARKAN AWARD FOR BEST IN SHOW
Wave Studios
Smirnoff
"Infamous Since 1864"
Unlock full credits and more with a Source + shots membership.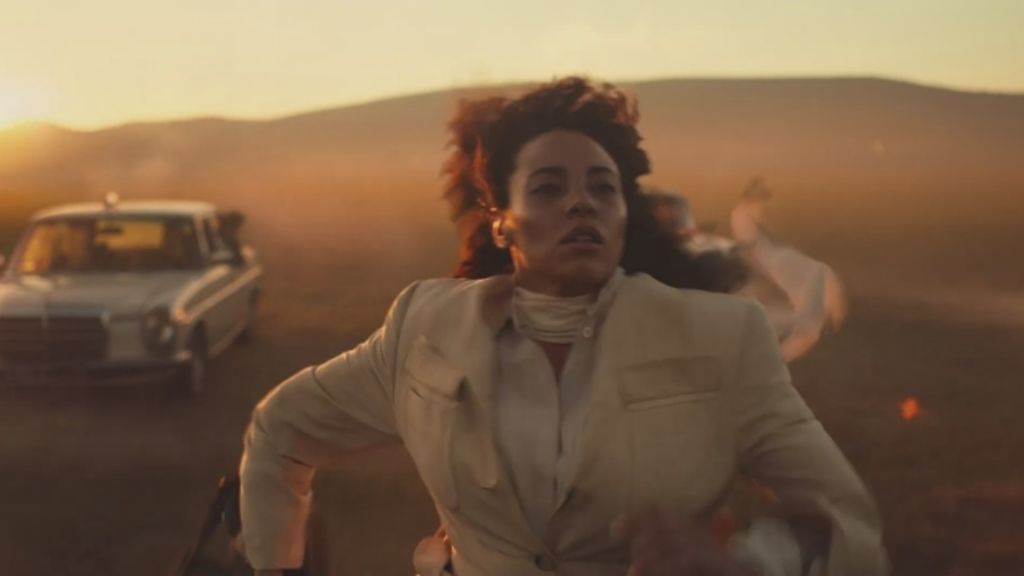 After the pandemic forced the cancellation of live events across the country, the AMP Awards committee chose to move its rambunctious awards presentation, billed as 'the loudest show in the industry,' to an online platform. "We felt the work that our industry had created last year deserved, now more than ever, to be honored and celebrated," says Georg Bissen, National President of the Association of Music Producers and Owner of MetaTechnik in New York.
"We owe a debt of gratitude to all of the volunteers at AMP who helped make our virtual show possible, and to our Show Chair, Jay Russell, Chief Creative Officer of GSD&M, who led our Curatorial Committee," he continues. "Without their efforts, and the generous support of our sponsors, our presentation wouldn't have been possible."
In determining the Best in Show, the AMP Curatorial Committee met via Zoom to finalize the category winners and ensure they met their respective category criteria. Among these they identified the Smirnoff spot as rising above, not just for its mix, but for its music and sound design in support of the story as well. The Best in Show this year was dedicated to Ryan Barkan, the late music supervisor at Droga5.
In keeping with its emphasis on music, the AMP Awards audience was also treated to a special guest performance from singer, producer and rapper Aloe Blacc. Appearing courtesy of his label and his manager Lani Richmond, he performed two songs: My Way, from his upcoming BMG album, All Love Everything, and Wake Me Up, which was an international hit. Blacc describes his music as being aspirational, inspirational and motivational, and his performance was in keeping with the celebratory tone of the AMP Awards show. It was recorded exclusively for the AMP audience at Playa Studios/Mophonics in L.A.
The virtual show opened with a positive message from AMP about the challenging nature all of us are facing today, acknowledging the challenge of the ongoing pandemic and standing in support of today's peaceful protestors who are demonstrating for social justice. AMP also shared a video from the noted composer Bobby Lopez, who described the work of the Musicians Foundation, the non-profit group that assists musicians in need. AMP members are urged to make donations to the foundation, and can do so on a special AMP donation page located here.