Talent
YDA-winner Ebeneza Blanche takes aim
SMUGGLER director Ebeneza Blanche picked up a Gold Screen in the Music Video category for Little Simz's Point & Kill at this year's YDA. Here, they talk about college studies, Nigerian culture and having their work recognised.
How did you get into directing?
Well, I was quite lucky to find it through a subject that I didn't like at the time. I was studying ICT and Business because I found computers fascinating. During the course, I consistently scored Bs and Cs but never managed to get an A*.
One day we were given the assignment to create an animated video. I really enjoyed the process of making it. I made these stickmen animations on flash where they went down a slide smiling. The process was really fun and that was the first time where college didn't feel like a drag. So when I completed the course, I pursued the film course. And so I ended up studying Media Studies.
I remember in the interview I had to present my assignment and answer questions about what software we had used. I ended up downloading the software and studied making videos for the whole summer before starting the course which meant that I had an advantage over the other students. For the first time, It felt like I really wanted to be there and that there was a bigger role that school could play in my life.
What was the inspiration behind the film?
I had this vision of Little Simz on a motorcycle being taken around Lagos by a mysterious 'okada man.' The day before shooting, I hadn't gotten much sleep and was making sure that everything I envisioned would be actioned on set. I was chatting with the producer and said that the motorcycle needed to look cool, it needed to stand out in the video. And we started going back and forth with ideas. We came to the conclusion of paying homage to the Senegalese film Touki Bouki, I've always loved the aesthetics of the film. The way it was shot, the colour palettes and the expressionism. It felt like the perfect reference point for the motorcycle scene in Little Simz music video.
I have this thing for long zooms with minimal movement. For me, it feels elegant and communicates so much feeling without having to do a lot with the camera. Quentin Tarantino uses this technique very effectively. I am also always conscious that when I do shoot in Africa I try to shoot effectively and maximise time. It was a risk I took and wasn't cemented in the shot list, but I had a strong feeling that it would pay off. The song had this rhythm which felt like it needed strong visuals that would stay with the viewer. I did not want to move the camera unless it was motivated by the energy of the song. I eventually broke that when it got to the party scene which embraced subtle track-ins.
Unlock full credits and more with a Source + shots membership.
Show full credits
Hide full credits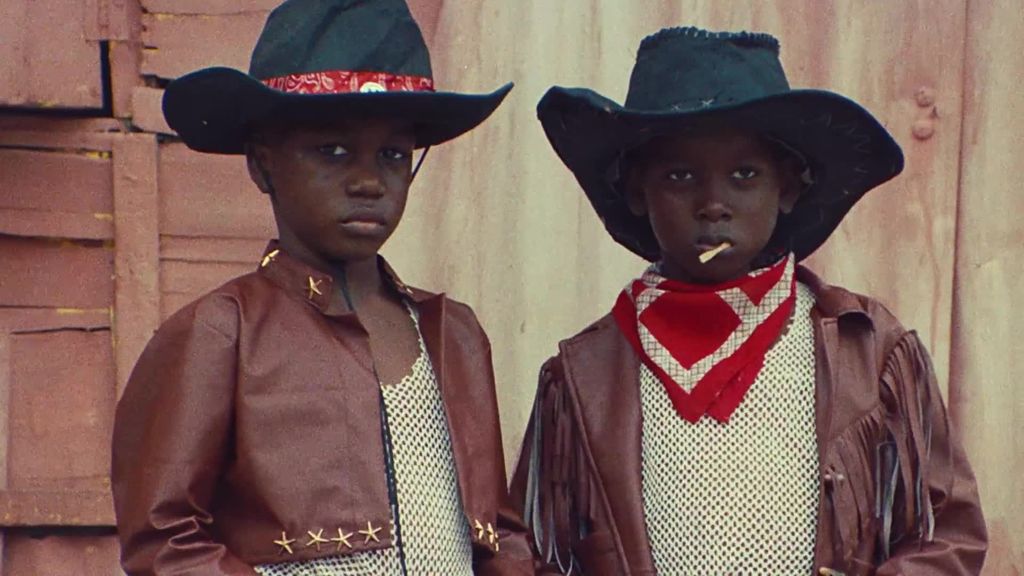 How long was the shoot and what was the most challenging aspect of the project?
Time. We had a lot to shoot. And Lagos is big.
I remember on the initial calls I mentioned that we needed police escorts to cut through traffic (in Nigeria it is possible) and we did end up getting some but through logistics, we reserved them for Little Simz and Obongjayar. So that left us stuck in traffic for quite some time.
We had a big cast and I needed to go through styling with the costume and wardrobe department and make sure the lighting was the way I wanted it. We were behind schedule but I knew I had to focus, keep my cool and hope for the best in those moments. We eventually had all the cast, camera, light ready and it was time to shoot.
I wanted the party to look and feel eccentric and carefree, with enjoyment being the priority. So I created a diverse set of situations - people dancing, smoking, conversating, drinking and eating. Luckily it came together well because of the characters and dancers we had. Everyone really performed and also enjoyed themselves. We ended up shooting for 20 hours on the second day.
What have you learned during the process of making the film?
One thing I have learned in making music videos is that directing is a stressful job. There are so many aspects that go into bringing a vision to life. From collaborating with a large team of creatives. It is all about how clearly you communicate your ideas to your team. It is vital to have a good team on your side and if you do it's a blessing. However it is very rewarding to see your idea come to life on the big screen. It is euphoric for me when I am able to see the film graded and ready for distribution. I also learned that there is amazing talent in Africa and I only want to continue to do more work out there. It feels like there is so much culture you can express through your lens. Africa has this texture that we need to embrace more.
directing is a stressful job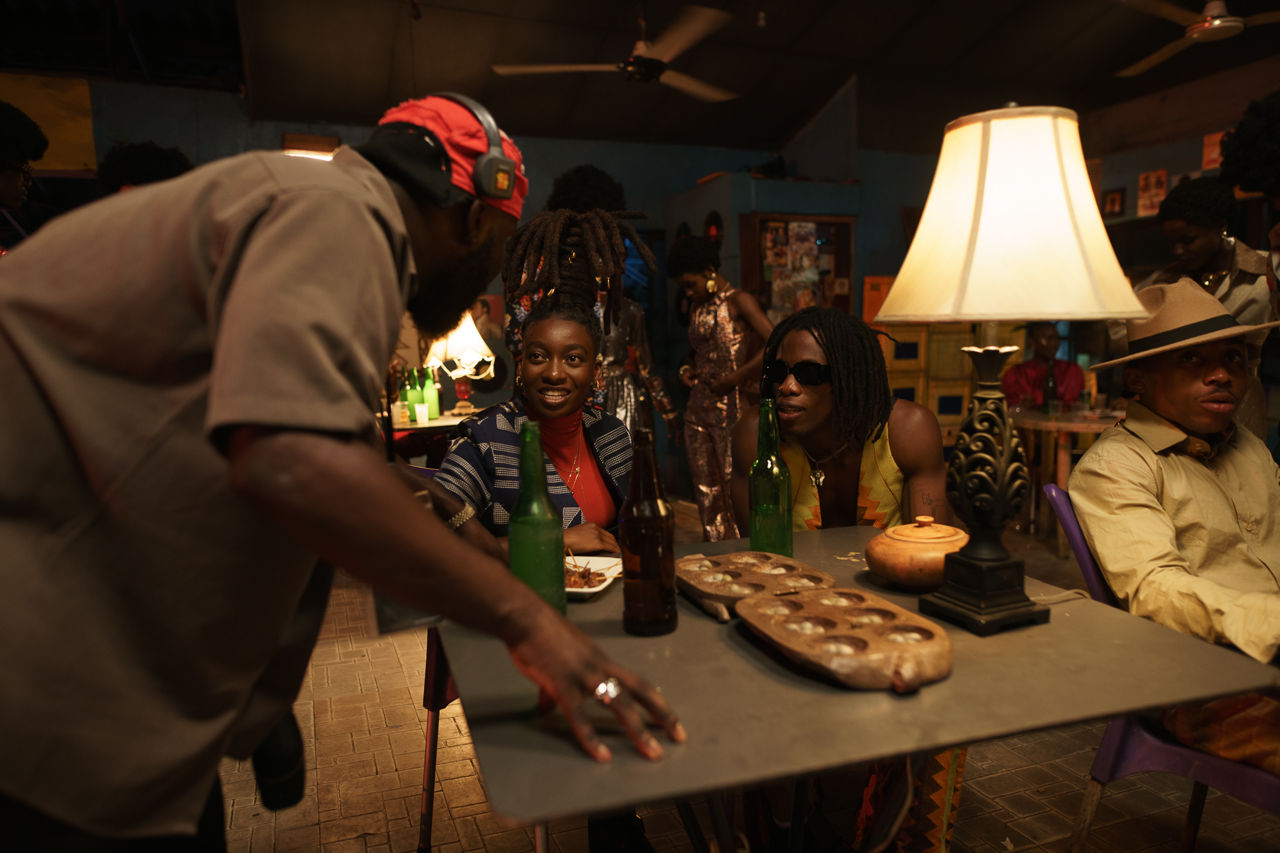 ABOVE: Behind the scenes on the shoot.
What does it mean to you to win a YDA and what can we expect to see from you in future?
I am truly honoured to win this award. I remember when making it I told the producer that I would love to win an award for this. It felt like I really manifested it. To be recognised on a platform this big is an honour. It really feels like the stars are aligning and I want to thank YDA for giving me this award and the team at SMUGGLER for also making this possible.
I have been working on a film called Mathlete. It's a film about a boarding school in Ghana, it features Emmanuel Wilberforce who is a young promising actor on the come up. The film gives insight on what it is like to live in a boarding school in Ghana. I collaborated with The New Originals team to bring this project to fruition.
Do you plan to work in the advertising industry and if so, what most excites you about that prospect?
Yes definitely. It's very new to me but I am getting my bearings. I think the advertising space is an exciting space to build my skills. I am also working on developing my directorial skills to excel in this field. I really look forward to what the future holds.