News
Weekly Rewind: November 13th, 2020
Tesla tequila, political pruning, book brainboxes and trashed trailers make up this week's round-up of the most interesting stories from the world wide web.
Tesla + Tequila = Teslaquila
As reported over at Dezeen, Electric-car brand Tesla has launched its own branded tequila, which comes inside a lightning-bolt-shaped bottle, after founder Elon Musk suggested the idea as a joke on 1 April 2018. The American entrepreneur joked that Tesla had gone "completely and totally bankrupt", leading to him being "found passed out against a Tesla Model 3, surrounded by 'Teslaquilla' bottles, the tracks of dried tears still visible on his cheeks."
Six months later, Musk filed an application with the US Patent and Trademark Office to trademark "Teslaquila" and teased a visual of the bottle on Twitter, which had a much more generic form than the final product. Over two years after filing for the trademark, the drink has now launched under the new, and simpler, name of Tesla Tequila, which is now available to purchase on the brand's website for the costly sum of $250.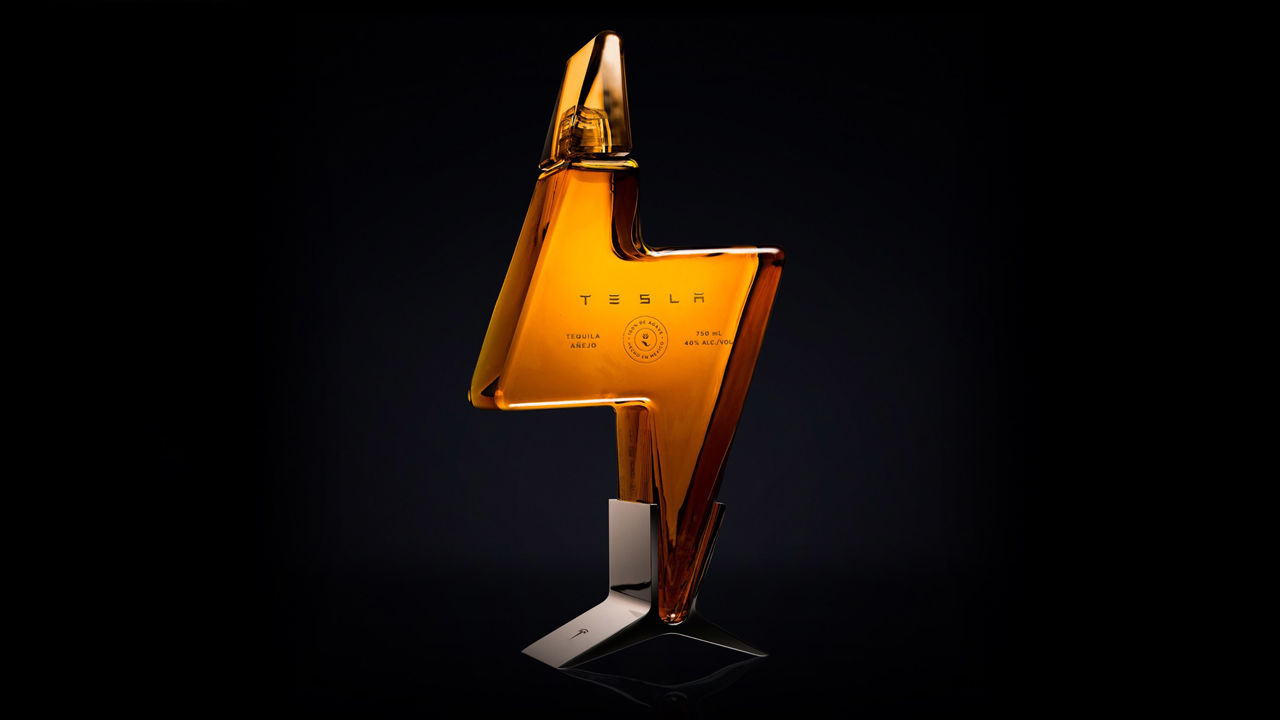 Make America Rake Again
Unless you've been hiding from the news for the past week (and, let's face it, we don't blame you), you must have seen that the Trump team chose to host a press conference in an unlikely location - the car park of Four Seasons Total Landscaping.
We're not hear to comment on the HILARIOUS political snafu that was, but instead to show how you can show your support for one of Philadelphia's most sought-after event-spots, with the brilliant range of merchandise the groundskeeping company (situated between a crematorium and a sex shop, let's not forget) has on offer.
As explained in The Guardian, the company has swiftly sought to cash in on its newfound fame, selling merchandise emblazoned with Trump-inspired puns - 'MAKE AMERICA RAKE AGAIN' and "LAWN AND ORDER!". We're not sure if they clobber will topple the number of MAGA hats that have been sold, but we can only hope.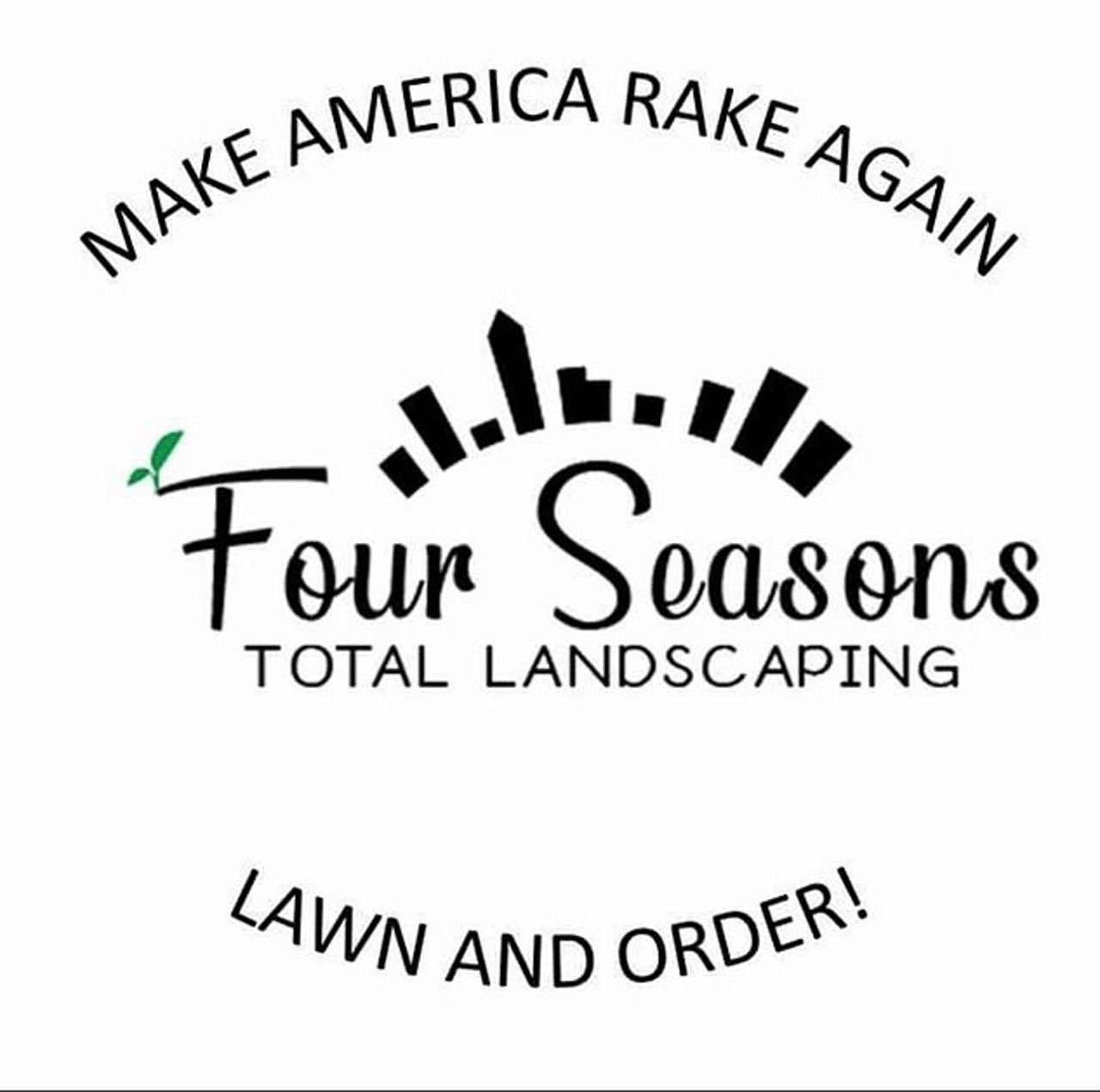 Mayhem, chaos, and literature
"Published" seems to heady a word for Cain's Jawbone, a murder mystery book delivered to the buyer with all the pages out of order. It's a literary puzzle, as readers must rearrange the pages to uncover the true murderer in between the sheafs. The Guardian reports that when originally released in 1934, there was a competition to solve the mystery, and two readers managed to finish the book. The solution was thought lost, but three years ago, a complete edition was delivered, and a new game was afoot!
A prize was offered to anyone who could unravel the mystery in between its pages, and sure enough, one man did manage to cast some light on the pot for the first time in nearly 100 years. John Finnemore, a British comedy writer and well known for the audiodrama Cabin Pressure, said, "the first time I opened the box, I swiftly concluded that it was way out of my league, and the only way I'd even have a shot at it was if I were for some bizarre reason trapped in my own home for months on end, with nowhere to go and no one to see. Unfortunately, the universe heard me."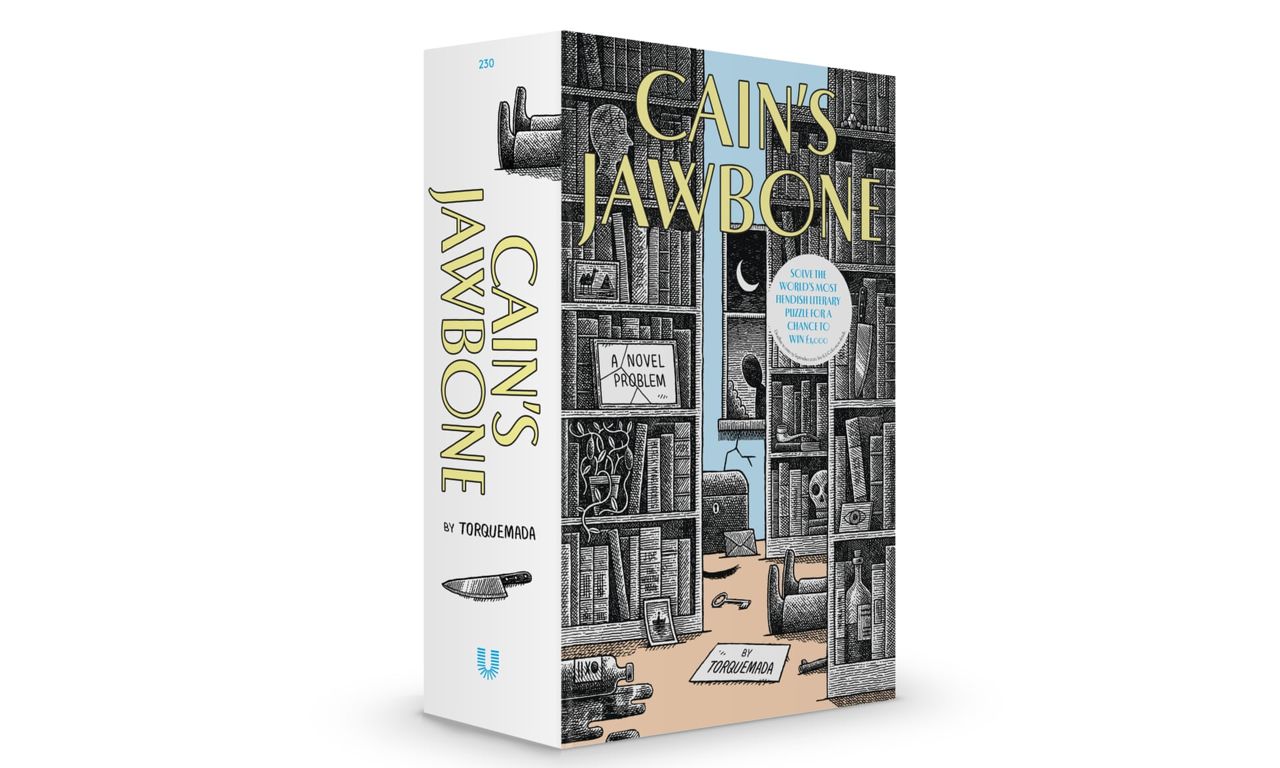 Trailer trashed
The release of a trailer for a new film can elicit excitement, intrigue, often apprehension, occasionally disappointment, but rare is it that a film promo creates accent-related bafflement. Welcome, then, the trailer for Wild Mountain Thyme, a new movie from director John Patrick Shanley which stars Christopher Walken, Emily Blunt and Jamie Dornan. The film is set in Ireland and has caused something of a stir among the inhabitants of the Emerald Isle, who have been dumbfounded at the mangling of the Irish brogue and bamboozled by the layers of cliche. As reported in the Guardian this week, it has even been suggested that Wild Mountain Thyme could outdo Tom Cruise's 1992 drama Far and Away for dodgy accents, which is going some. "Even we think this is a bit much," tweeted the National Leprechaun Museum of Ireland, telling you everything you need to know.