News
Weekly Rewind: March 27th, 2020
DIY desks, lamenting logos, animal apparel and house-bound Whos make for this week's afternoon much-needed pick-me-up of the best stories from the world wide web.
Now is the time to #StayTheF***Home
A reported over at Dezeen, anyone in need of a temporary desk during the coronavirus crisis can build one themselves, using this design by Danish startup Stykka.
Stykka has developed a simple flat-pack workstation that can be easily assembled out of three pieces of folded cardboard. The designers call it the #StayTheFuckHome Desk, in reference to a social media hashtag that has been used to promote self-isolation. So if you didn't manage to set-up your home office before IKEA closed down, there's still hope...
Logos for no-gos
In a sort of self-flagellating reminder of the current situation we all find ourselves in, creatives from Truant London, Charlie Lindsay and George Bartlett, have reimagined a series of logos for events that already haven't happened or, in the near future, won't be happening. "2020 was queued up to be a pretty brilliant year," say the pair. "Obviously the news that summer has been pretty much cancelled is devastating (especially Glastonbury), but there are other much, much worse things going on at the moment. We're very lucky that [the cancellation of these events] is our biggest worry.
"We're just thankful we have jobs that can be done remotely. And we've got to keep people smiling somehow (as well as find new ways to pass the time now we're all house bound), and this seemed like an appropriate response. Together with Truant Music we're working on how we can inject some love into the dwindling summer event line-up, so watch this space. In the mean time, hopefully these logo redesigns inspire others to start doing things that lift the spirits."
Designing Digital Dresses
In light of museums closing around the world, many have turned to digital repositories to get their fix. The Cowboy museum put their head security guard in charge of their twitter and it's the most wholesome thing you've ever read. Now that Animal Crossing is back (and better than ever!) some museums, like the Museum of English Rural Life, are putting the call out. The Museum, reports Polygon, is collecting and displaying old-school smocks and designs created within the newest blockbuster video game. Inspired by beautiful embroidery, patterns, and the desire to be outside and frolic in the bucolic New Horizons life, users are spending hours recreating period-accurate pieces for their avatars. There is a beauty in recreating old patterns for the digital age, and video games are providing a new avenue for sharing digital art and galleries. You can view the thread of designs and designers on the MERL's twitter.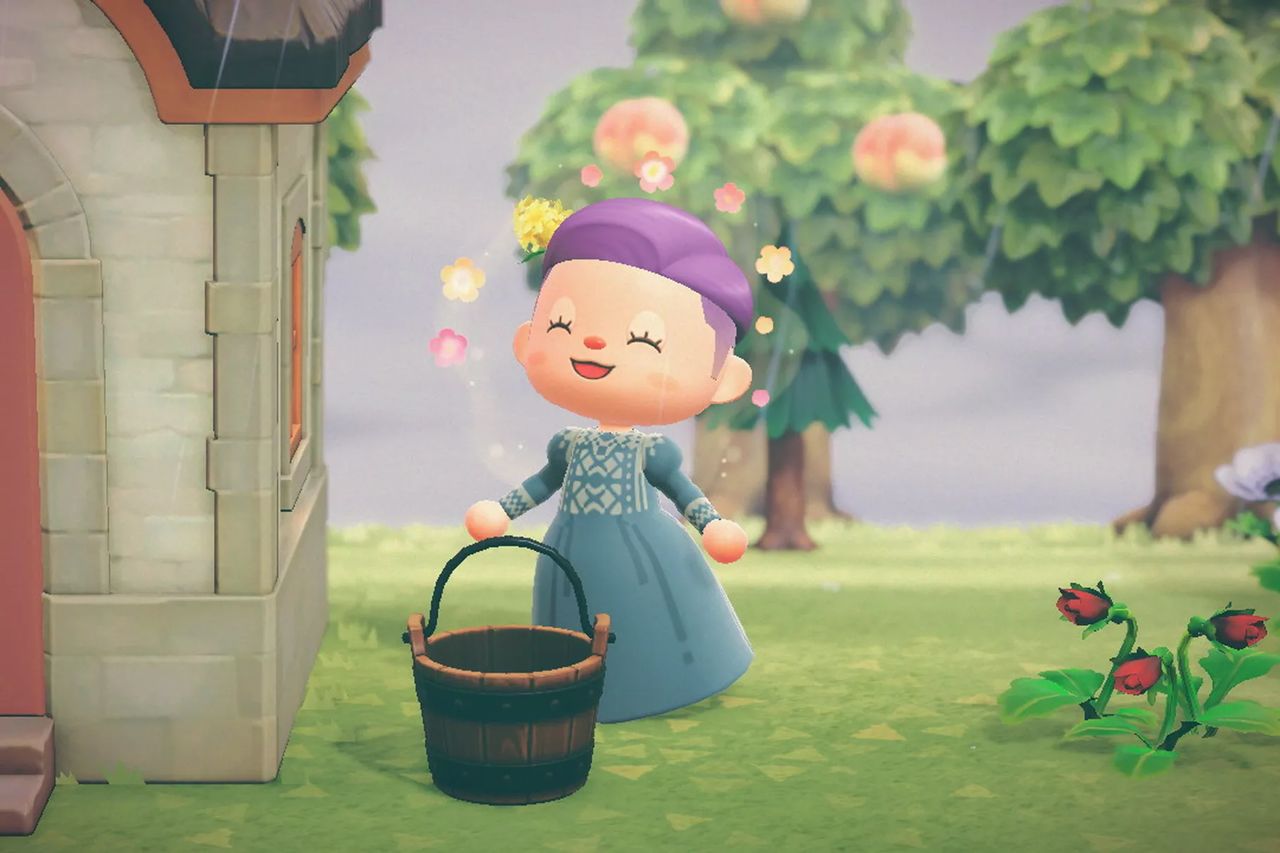 Is there a Doctor in the house?
We've seen a number of celebrities drop all pretenses and stream live from their respective homes - be it the UK's Joe Wicks getting kids (and their reluctant parents) to bunny hop around the living room at 9am or Jimmy Fallon FaceTiming fellow mansion-owners. However, one of the most heartwarming and reassuring voices to stream their thoughts is The Timeless Child herself - The Doctor.
Doctor Who star Jodie Whitaker filmed herself in character, in costume and in a closet imparting words of wisdom to frightened kids (and big kids) around the globe. Endearingly authentic to both the situation and the character, the short film, released on the BBC's YouTube and Twitter channels, features such top tips as: "Remember, you'll get through this, and things will be alright. Even if they look uncertain, even if you're worried, darkness never prevails."; "Listen to science and listen to doctors. Right? They've got your back."; and, most importantly to us, "Tell jokes. Even bad ones. Especially bad ones!".
Unlock full credits and more with a Source membership.